About
Why this site?
There are many archery/bowery sites around, so why another one?
I will do a special site not with bowery basic info, but with info about my special, individual thoughts and experience in selected topics. You can also find a selected collection of buildalongs and howto's.

And I will do this site in English (not easy for me) to reach more of you. Please report when I've done wrong grammar or wrong words. I will do my best.
And yes: I'm one of the open source guys – no secrets here!
And yes: I want to show my bows.

About me
I live in Germany in a small village in Bavaria. Born in 1957, I came late to archery and bowery in 2005 while building toy-bows for my two sons. This was so much fun, that I decided to make another one for me.
Well, I got the virus.
To make it short, I begun excessively to make more and more bows, meanwhile several hundreds.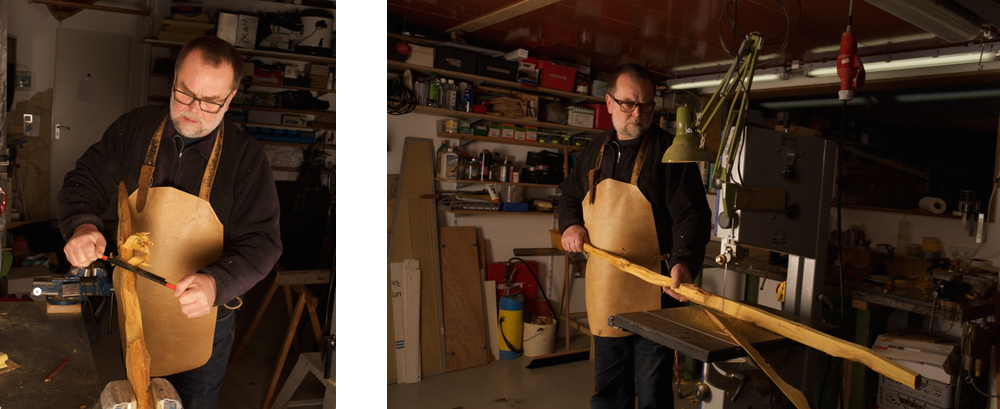 I got lot of information from books (thanks to Tim Baker and all others for the TBBs!), museums and from the internet. The forum paleoplanet was my first resource, later I found the great site primitive archer. There are some sites from master bowyers all over the world I visit from time to time. Here is a selection.
My interest is on every 'primitive bow', self-bow or composite bow. I have no interest in fiberglass bows. I made bows out of a lot of different woods and in many different designs.
Sometimes I think over why doing all this stuff? No one really needs that much bows, but to tell the truth the thing is it is still interesting, lessons to be learnt about wood, the right work, about math and physics also chemistry, and of course history and and and … and checking out the improvements of the newer bow.
I know this will never stop. The more I get in, the more I know I'm still a learner.
I'm very thankful my wife and my family accepted my obsession. A special great thanks goes to my son Andi, without his professional help this site wouldn't exist! Thanks for all your patience!
In the early days of my bowmaking I have destroyed a lot of bows / staves. Because I did wrong, but also a great bunch because I couldn't wait before the staves were seasoned enough.
Fortunately I concentrated in the first year in harvesting a stash of wood and now I'm happy to have now a huge pile in stock.
I have sold some bows and staves now and then, way more given away as a gift for friends, but most of them are in the racks in my shop. As said, meanwhile hundreds. I like that view! When having sad times it helps looking at my bows, really.
December 2015