Specs:
59" ntn (if I remember right)

about 50 – 55#/26"
I was invited to the 1. ANNUAL PRIMITIV ARCHER INVITATIONAL.
This is plan C of my trade bows, (plan B = bow No.78, plan A = bow No.75).

As this bow is thought to hunt with there are no fancy things – it is a working horse and should do the job.
The bow is a static recurve with a gentle reflex. The td sleeves are homemade, tips got wedges for stability and an overlay – both buffalo, skins are cod fish, handle is dyed salmon leather.
The limbs are splits from one billet (belly split). One good with nice rings the other with very narrow rings and a bad ratio (upper limb). I got a nice break on this one, not only because of the rings but more because to much narrowing at the sleeve joint. Well, I made a new one and left two or so rings on the back where the narrow area of the sleeve is. I haven't shot this bow will it send out as a virgin and leave it up to the recipient for breaking in.
A plywood hardcase should be a good protection for the journey over the pond and might be a useful thing for hunting trips. I have not included arrows, because I'm afraid they might cause problems at the customs bureau. Bow + arrows = weapon.
Compilation of the three trade bows
Here are the three standing / laying together. Every bow has a different design: plan A is a reflex /deflex with flipped tips; plan B is a deflexed static with large ears; plan C is a reflexed static with normal ears. I was also working on a plan D with an other td solution, but run into low weight. I will work on and post this bow in near future – it is an interesting project.
I will work on plan A and B, i see some possible improvements. I'll post them later.
Well, I sent out plan C, here are the details …
belly split billets, one with good rings the other a bit narrow
After bending some hundred times – I had a sudden break atthe sleeve upper limb. The transition from wood into the egg shaped sleeve caused this problem, not the thin rings.
Here is the bow with a new upper limb …
I used the sleeve from the broken limb (heated off with the heat gun)
Unfortunately I had only a cod fish skin with some imperfections …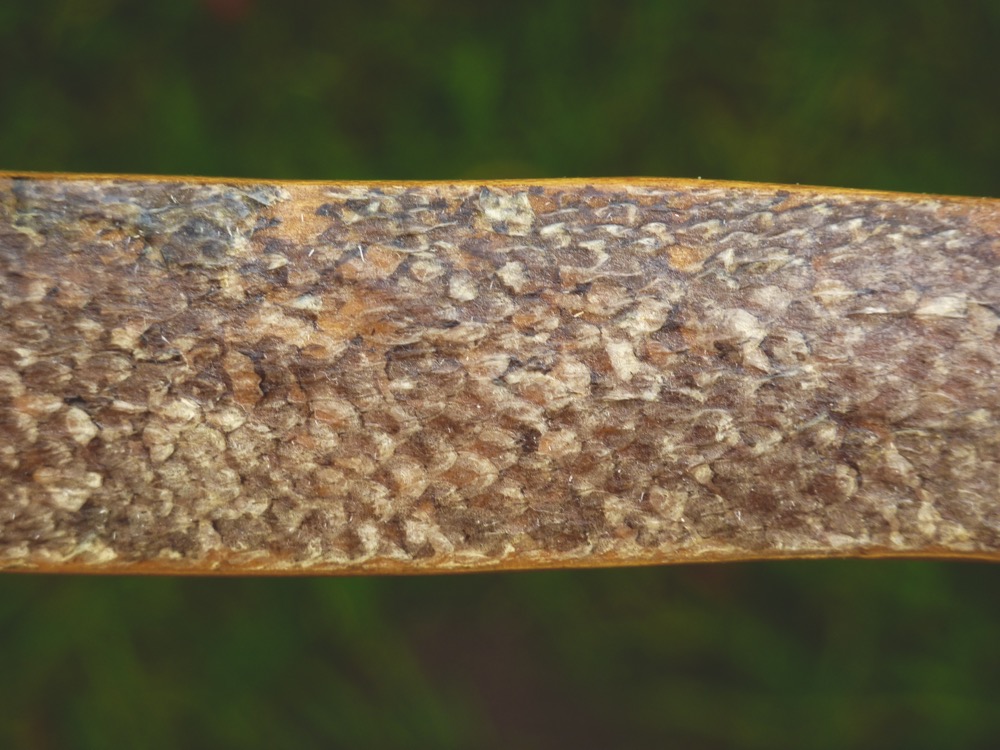 The tip wedge is glued in first, then the overlay
Hopefully Pat likes that stick …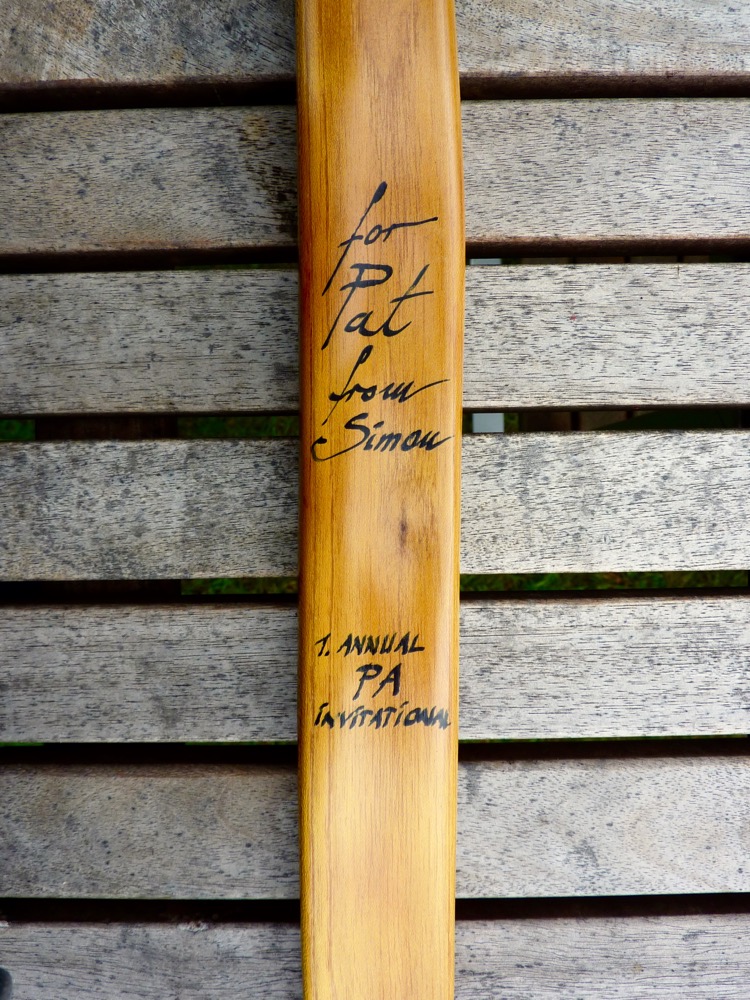 The flightcase is made from pine plywood, all glued together and then cut in the middle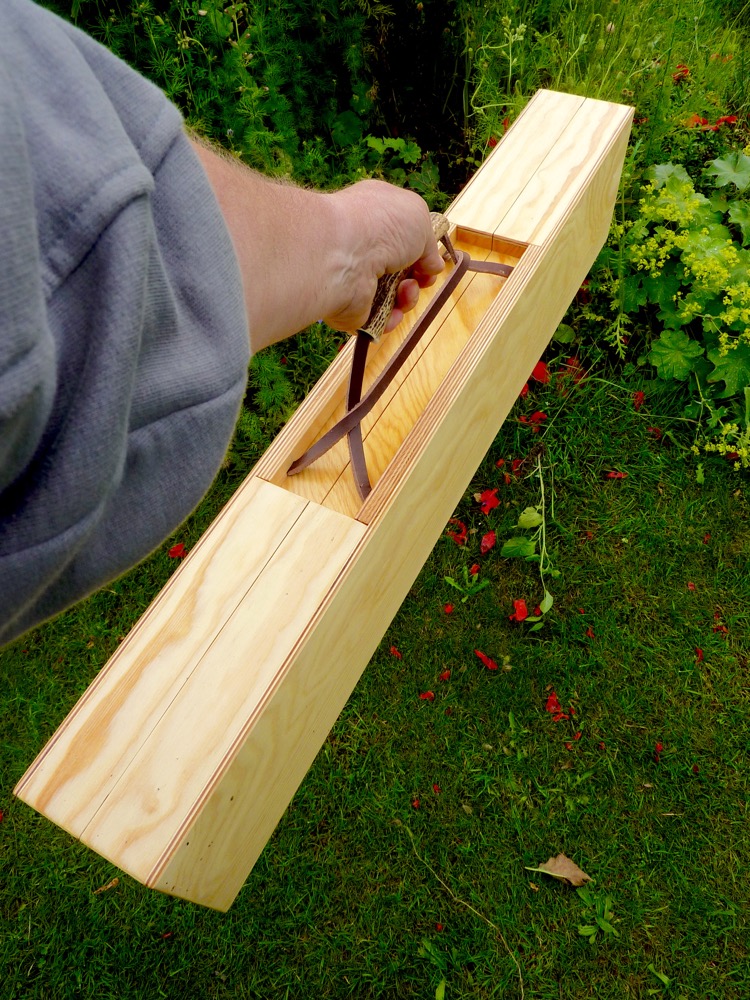 That simple leather/antler handle holds both parts secure together while carrying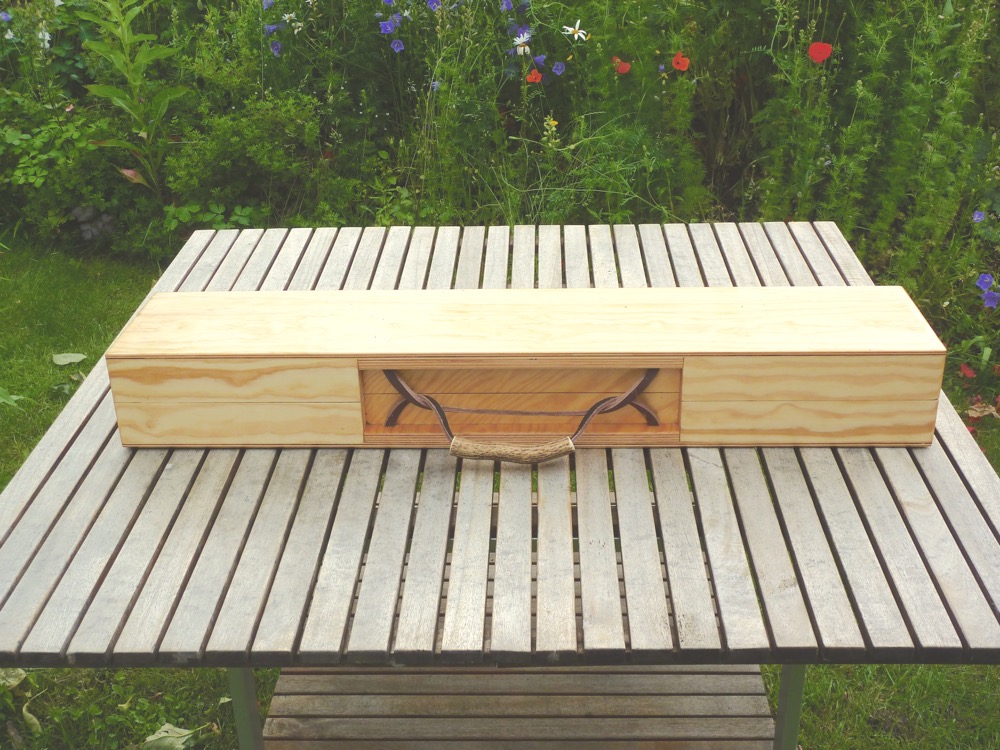 In the top cover is place for six arrows
The rubber blocks can also used upside down, there are different diameters drilled in for different shaft diameters
Two little cases can store strings and other utilities.