This stick is fumed for 6 days before tillering on the belly, so finally I've got a rich colored surface. It is a more flat limbed long faded design, I call it willow leaf (see front sight). In cross section it has a mild concave belly, but is no HLD in origin sense. I had little wood to play with, which caused horn underlays (with string groove) at the lever kink, a built up handle (piece of osage added) and of course I did run out of the desired 45 + and got only 40#. The upper limb has a nice wiggle and a hole and gives some character to that bow.
Arrow pass is sting ray, addy rings at the tips works as natural overlay.
Pulls 40#/28", reflex is 4½". Length is 62" ntn.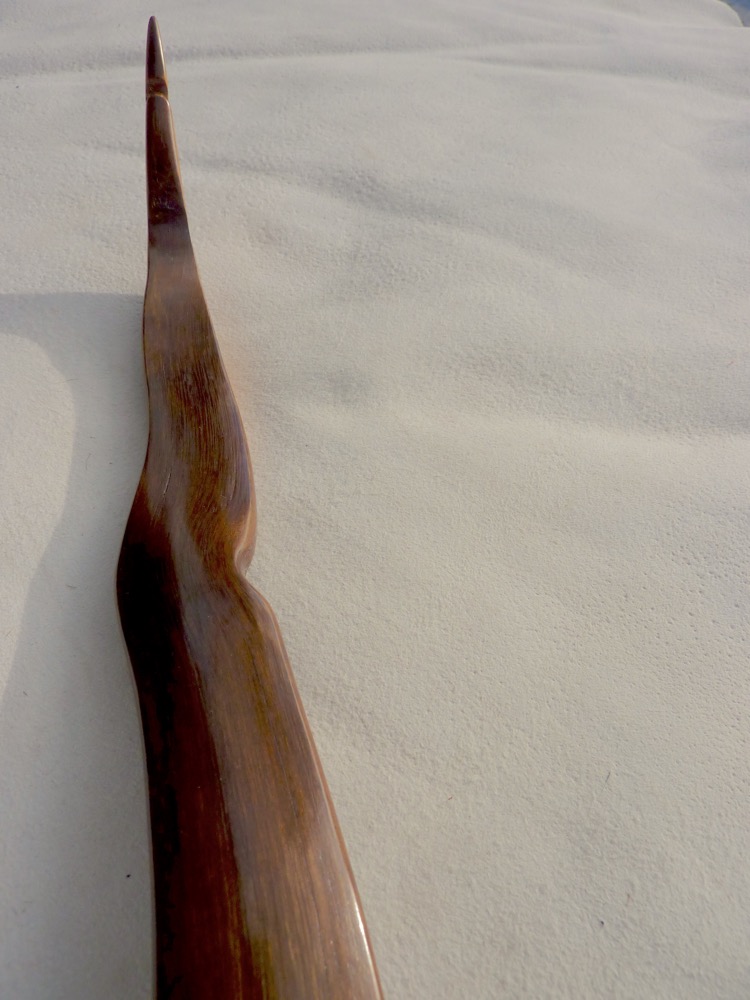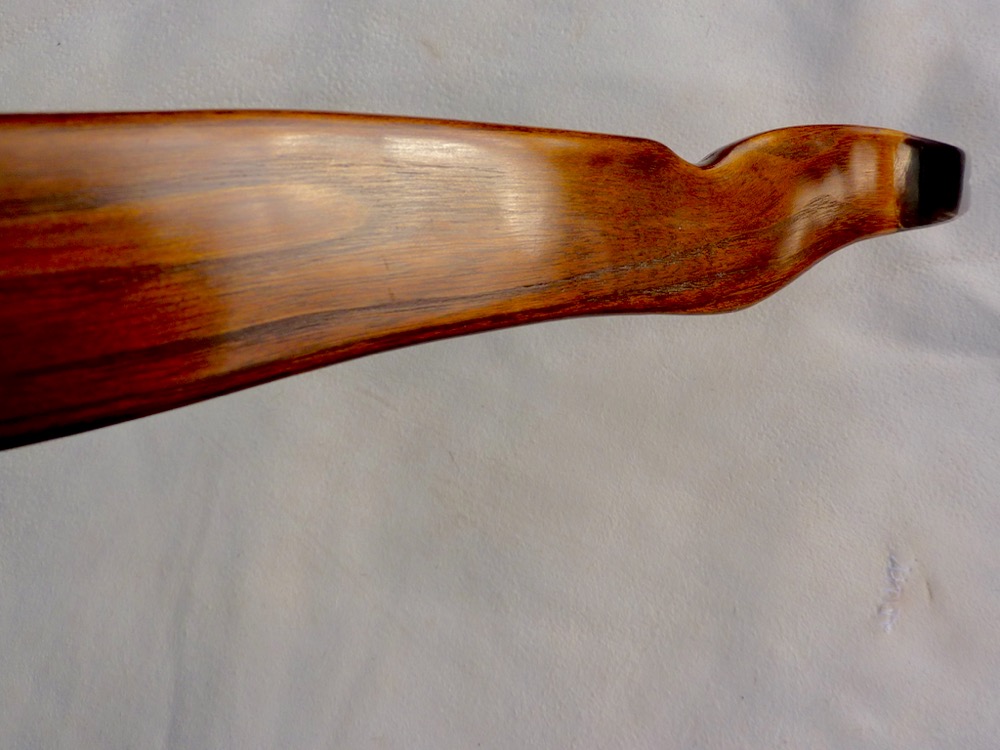 a wiggle seen from belly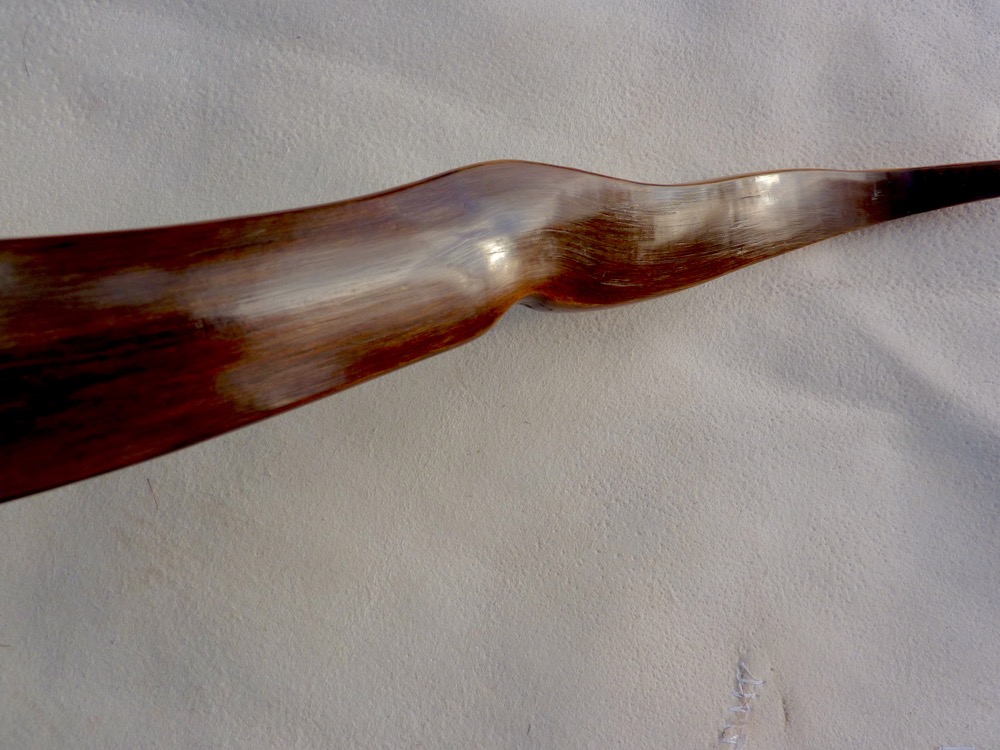 same from back
working around a knot bellyside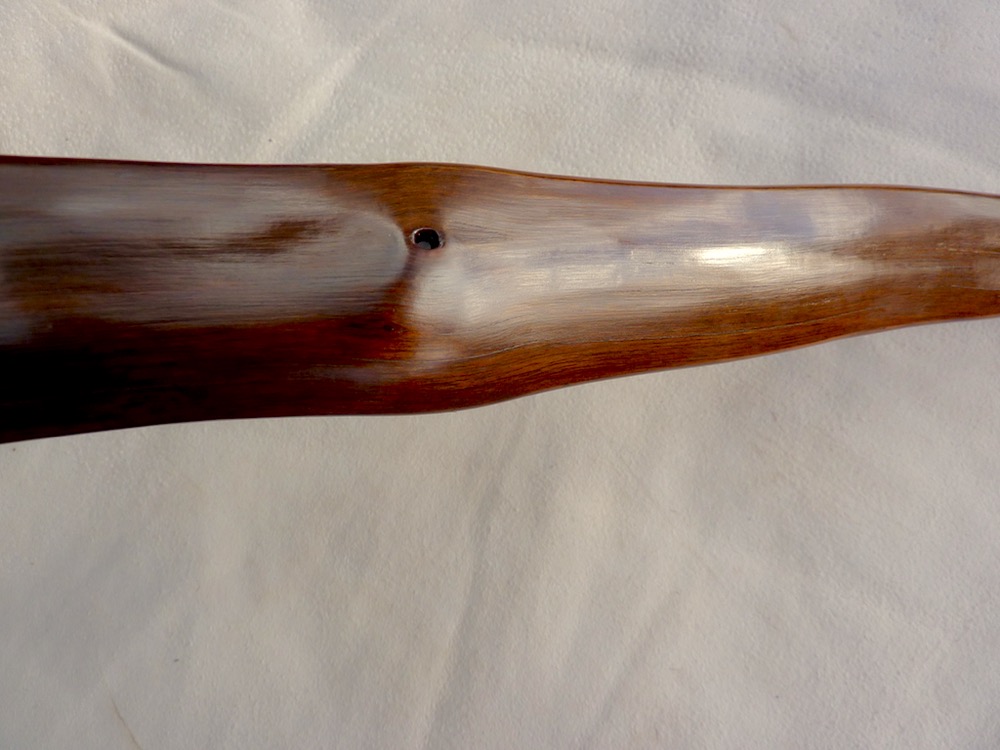 working around a knot backside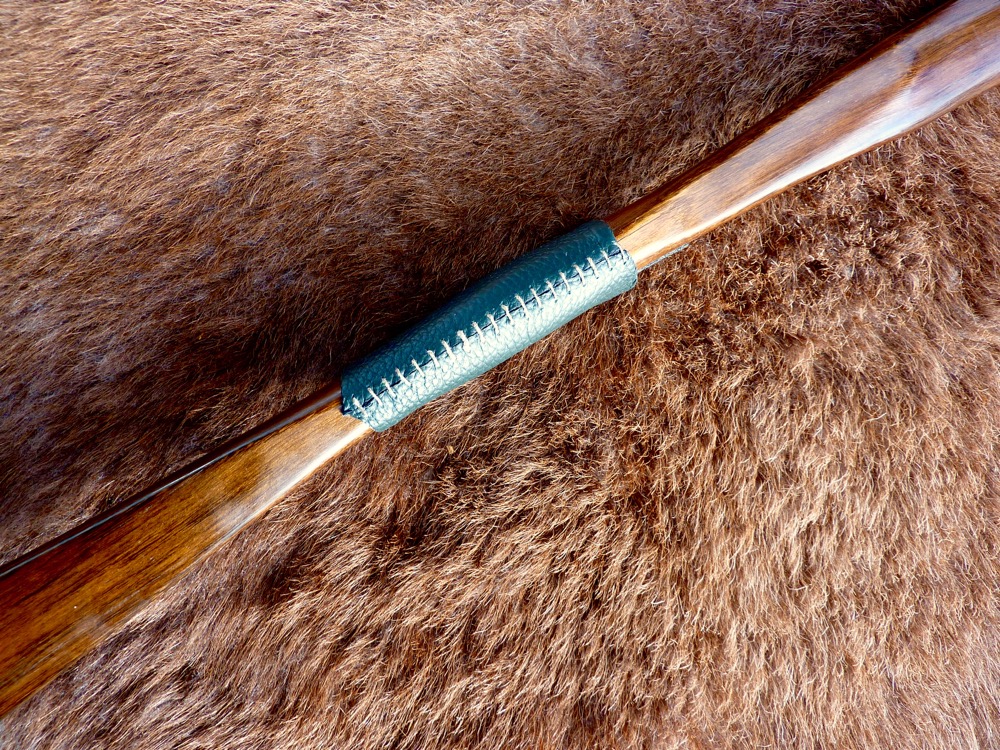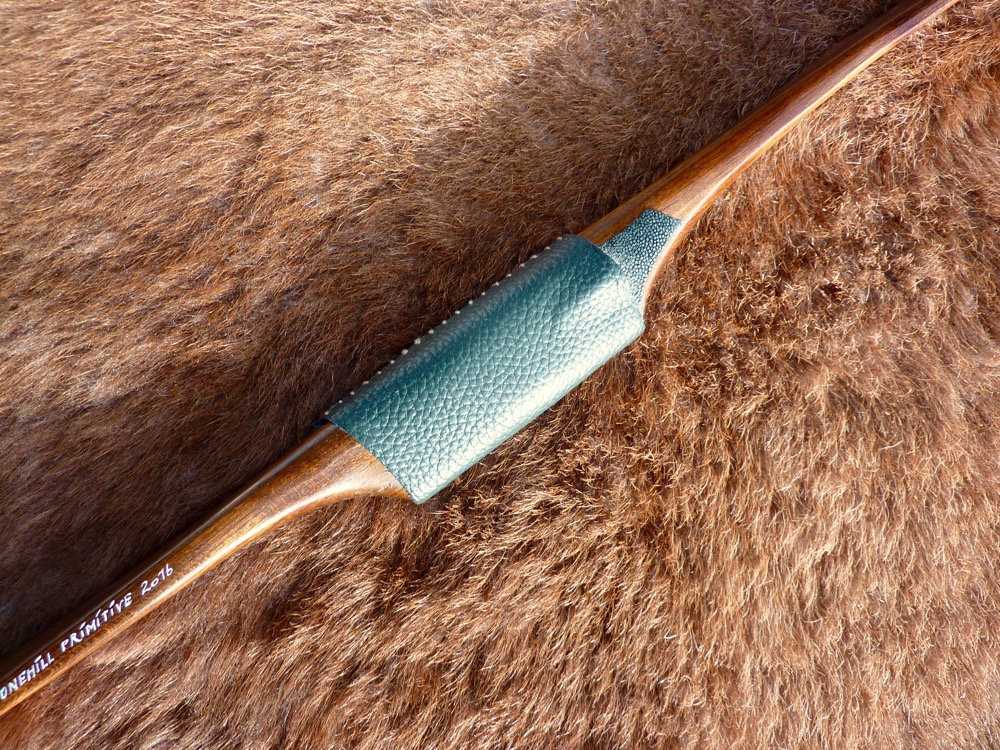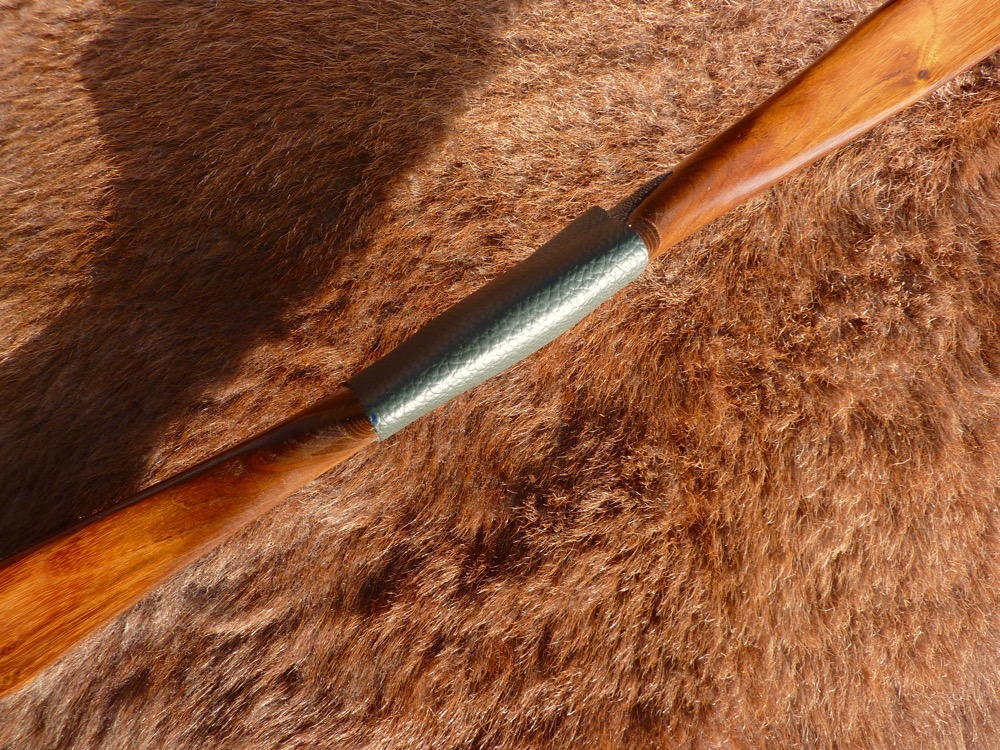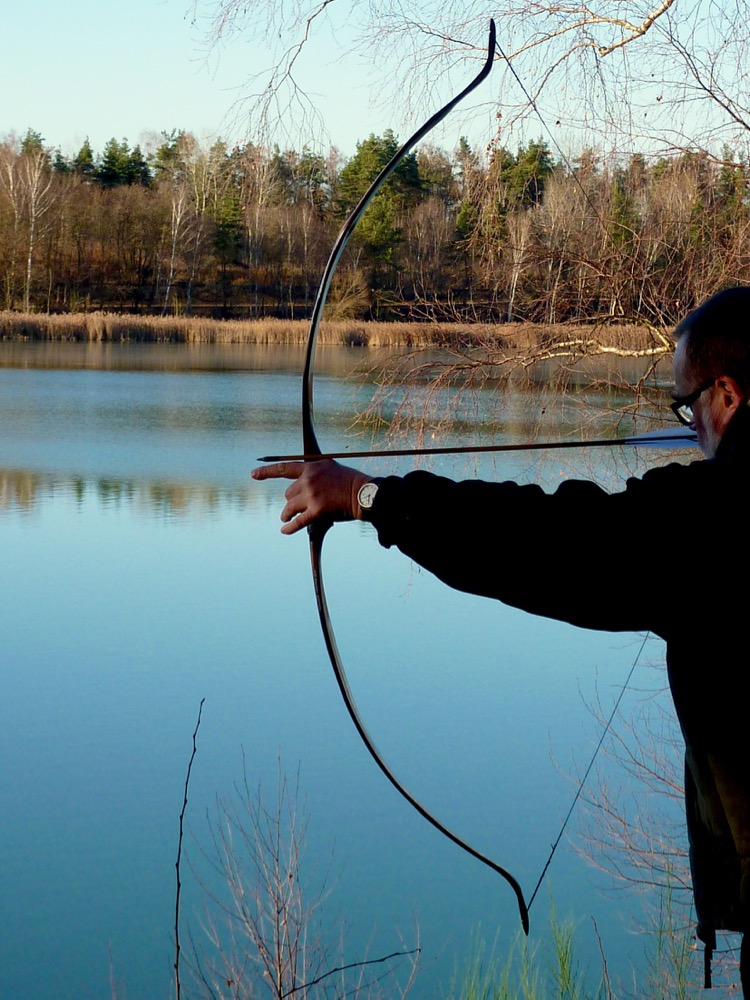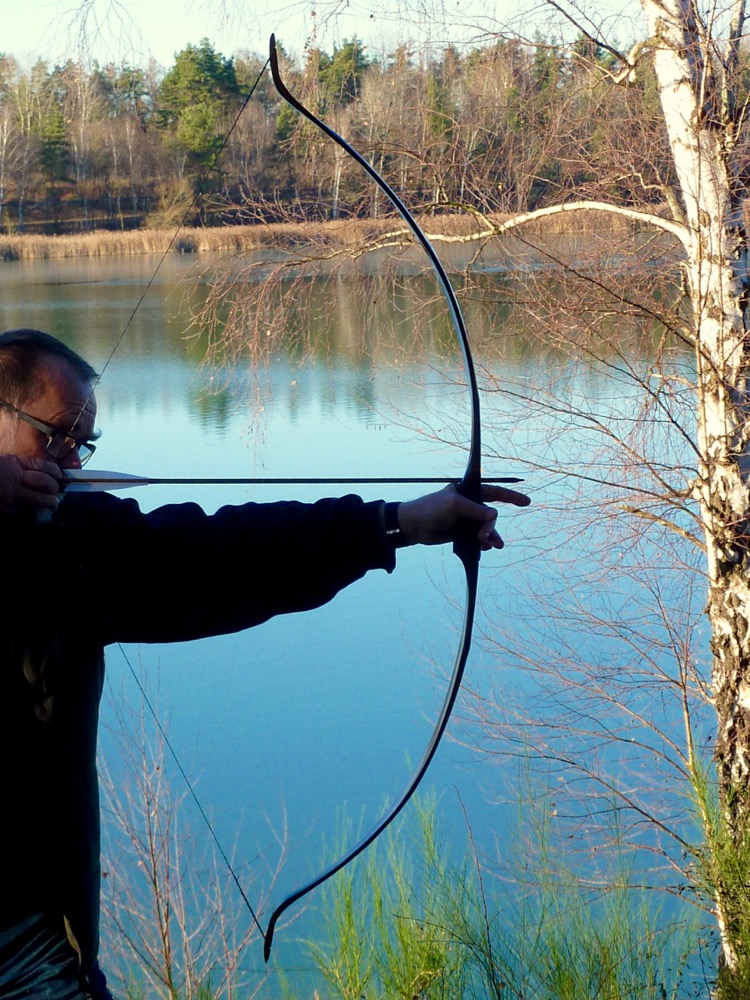 back – belly – side – braced