My friend Chris asked me building a horse bow for him, specs should be:
> no recurve ( I don't know why)
> drawweight about 45-50#/27″ drawlength
Being no horse rider and no expert in horses I see some upcoming questions.
my thoughts are:
1.) Bow has to be short, but long enough for 27″ draw, I think about 54″ with bending handle to get a smooth draw without stack
2.) It should be robust to handle tough using on the horse, I think osage or elm could be possible woods
3.) Christian didn't want a recurve for some reason, but I think flipped tips could be a good compromise
4.) Bow should not have spiky tips to prevent peaking the horse (and get a sudden good speed …. )
5.) With  a relative short bow of 54″, I will go for a symmetrical with wide limbs (have no good reason why, but think so)
this will be no replica bow, just a  from horseback shootable bow.
He requested a fulldraw (27″), he's not used to shoot short draw bows
This will be an unbacked bow, no sinew
I really will do rounded tips (which will be the first time for me – I like the spiky slim ones)
I picked up an osage stave and chased a ring. Unfotunately it had a huge propeller twist, nearly 90°.
Stave is 56″ long, clean – no knots, nice rings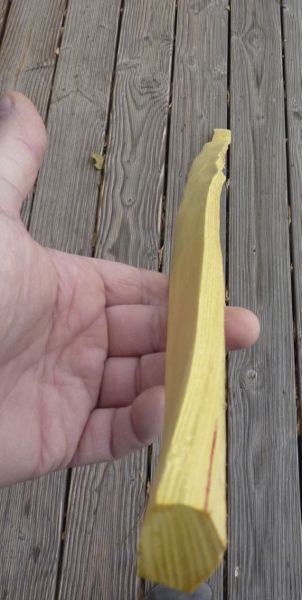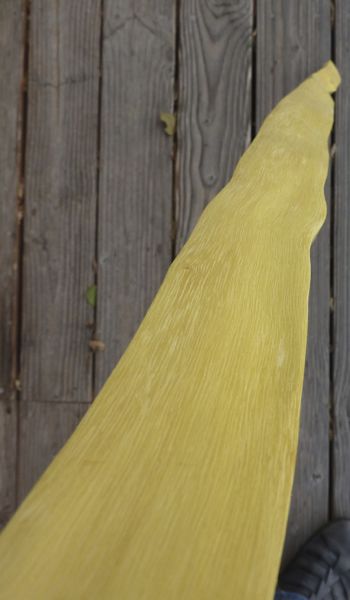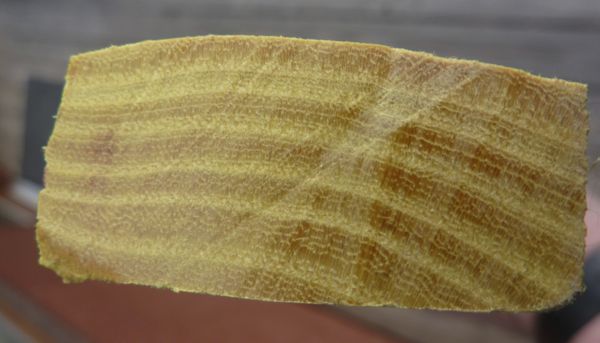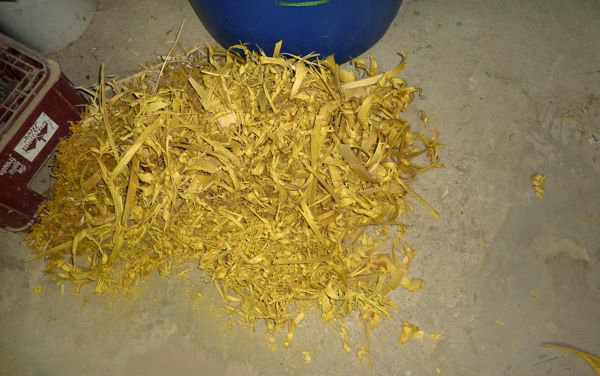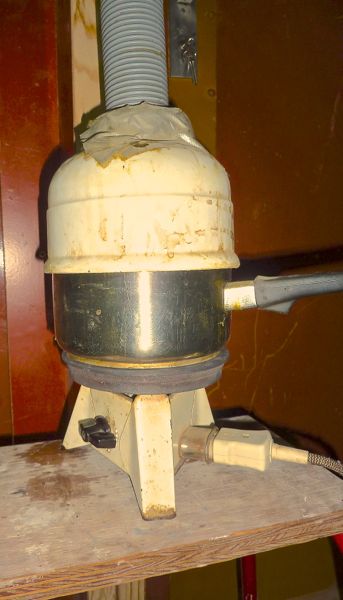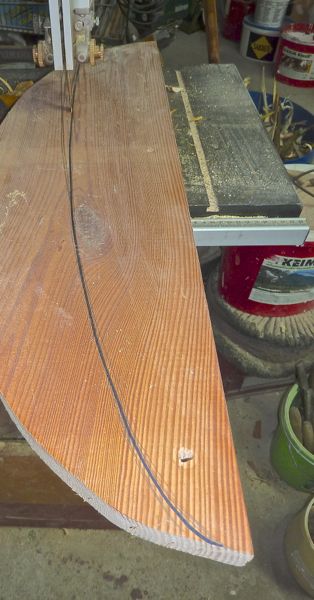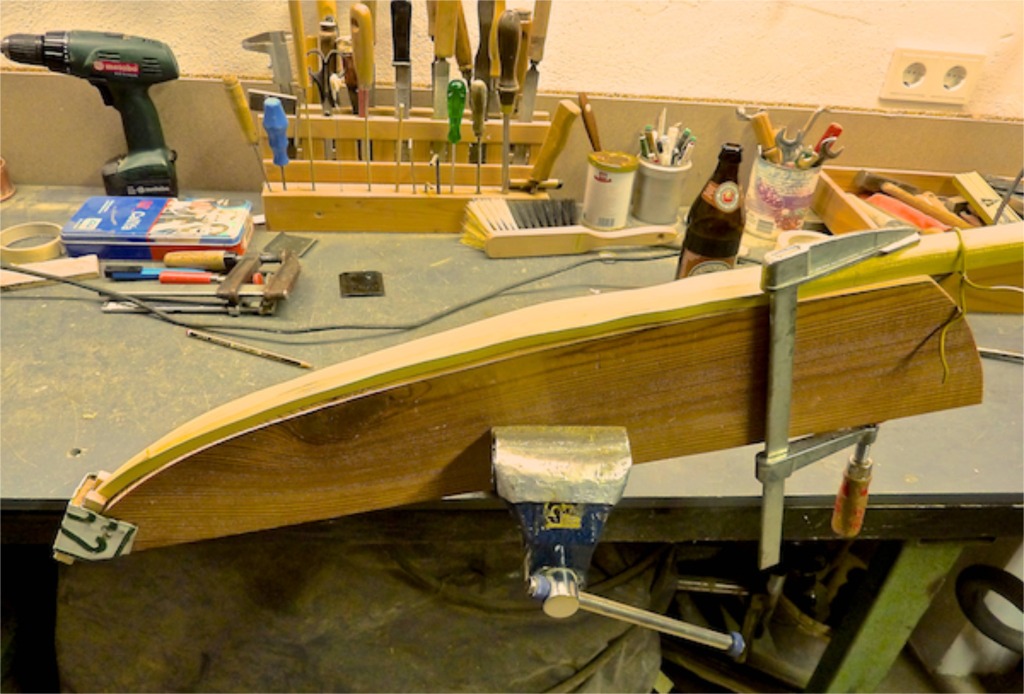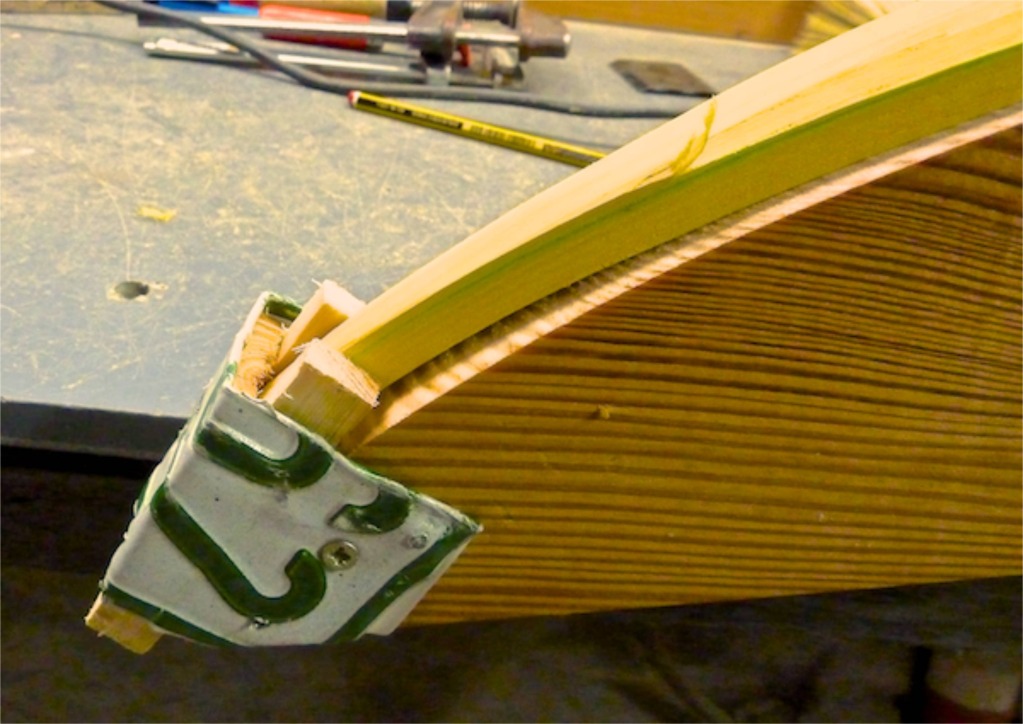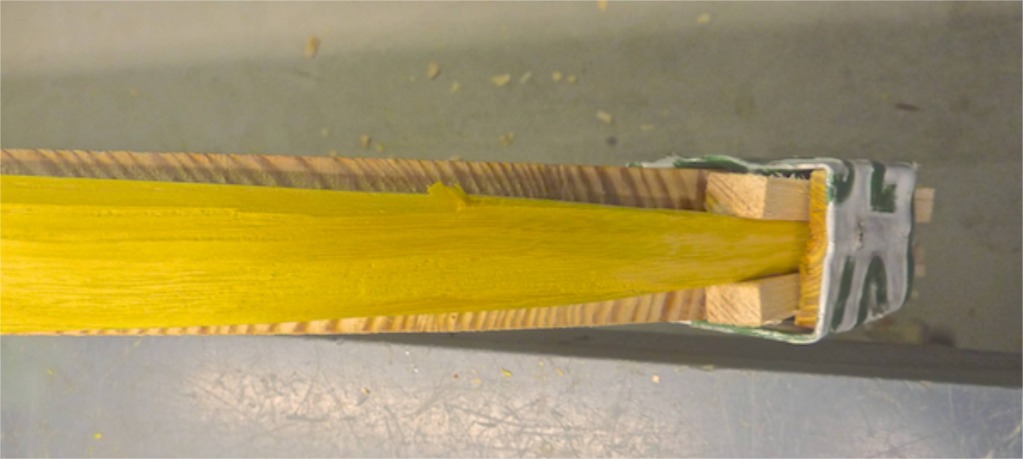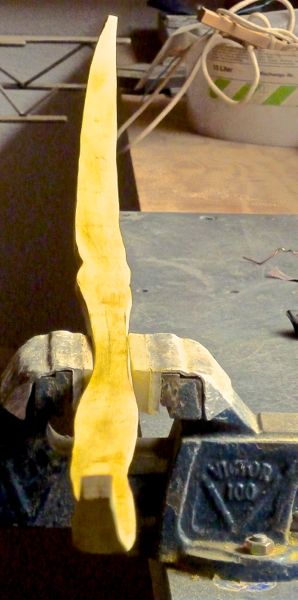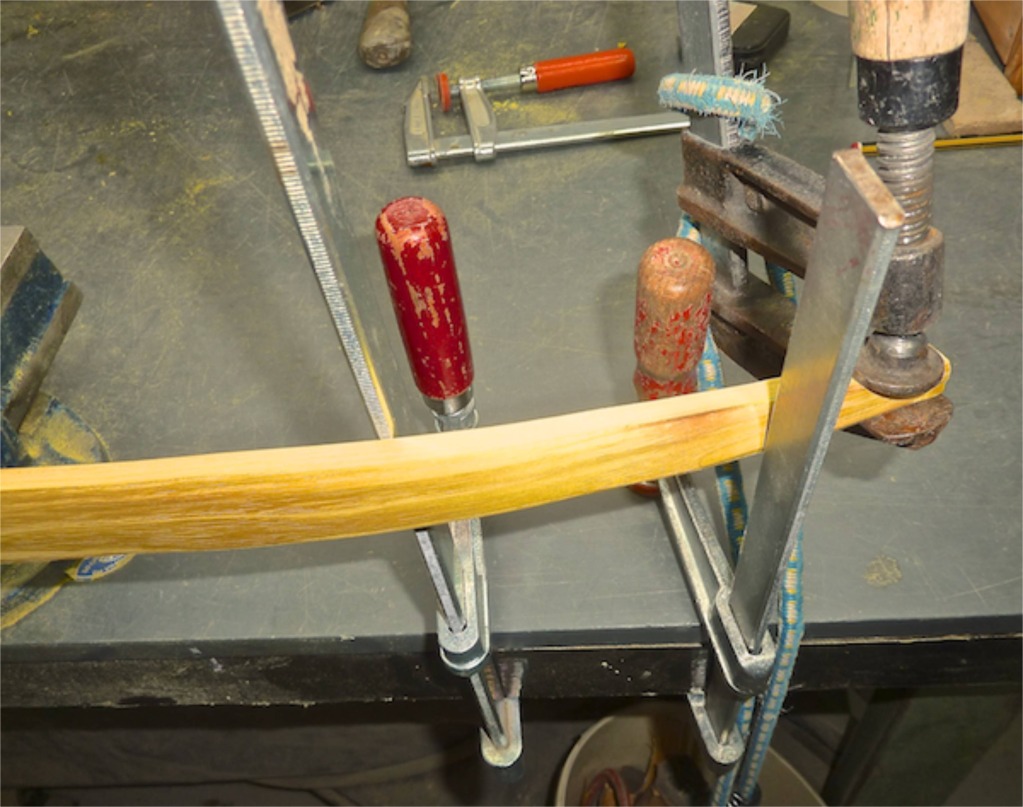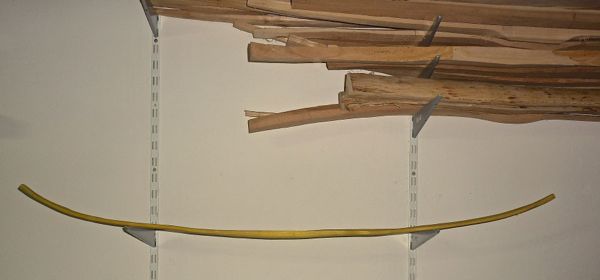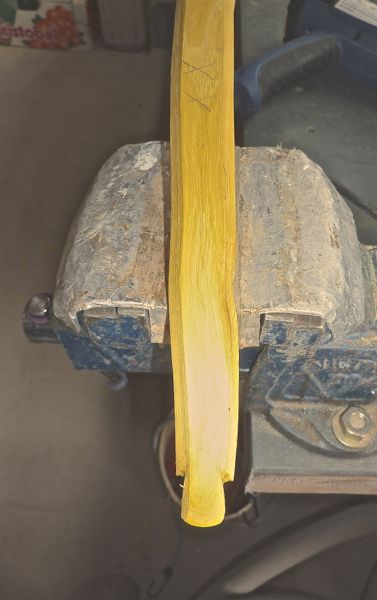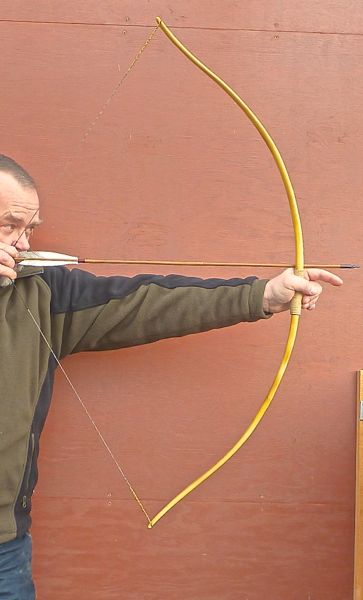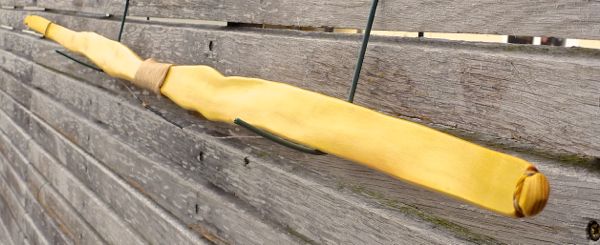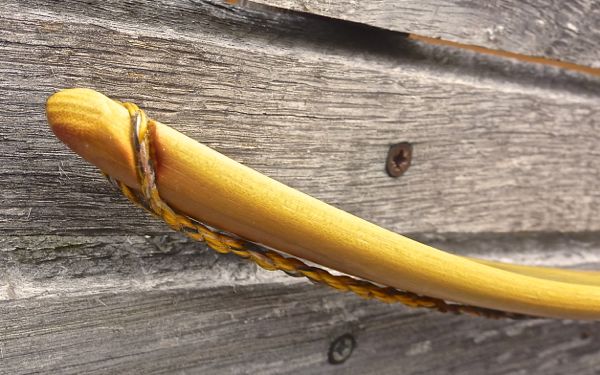 51″ ntn; with leather built up handle + hemp cordage.
Handle is 1″ above and 3″ under the geometric middle.
I changed my mind (symmetrical bow), because of shooting from horseback (lower limb is shorter, so easier maneuverable)