Now for the recurving. The next pic shows my boiling machine, made from an electric cooker (from grandma), a cooking pot, an old plastic salad pot and a flex plastic tube (allows even boiling character staves). The stave is fixed in the tube with some cloth, so the steam and the heat remains in the tube. I heat the thing for about 30 min.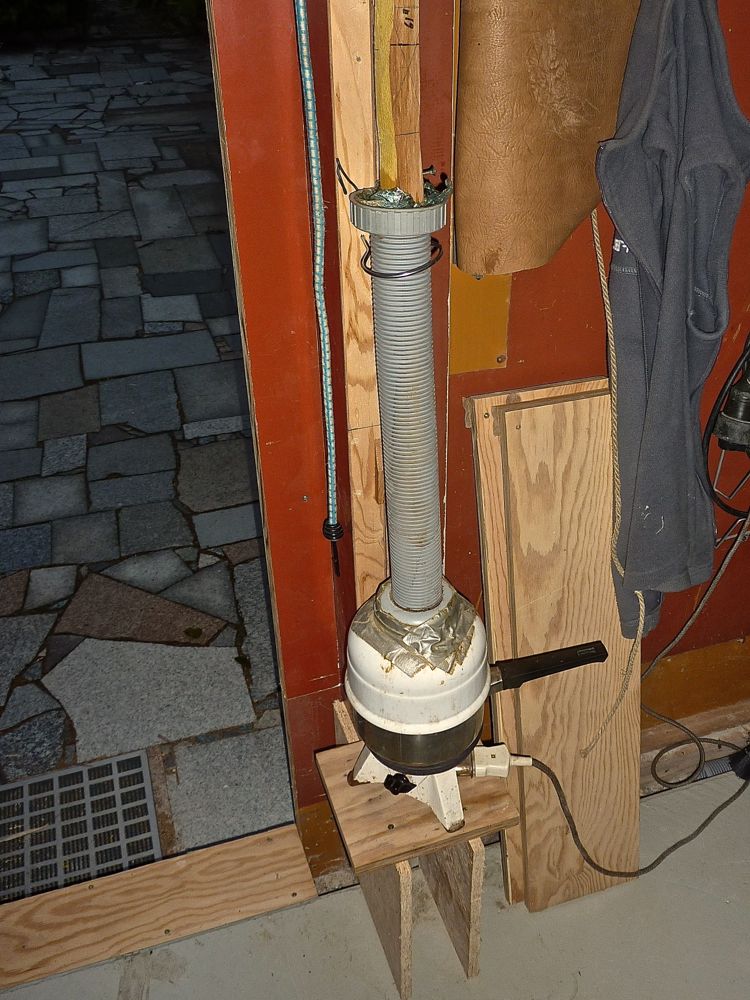 here is the simple caul (made in 2 min) from a plywood board. On the stave you can see the green line for rough thickness.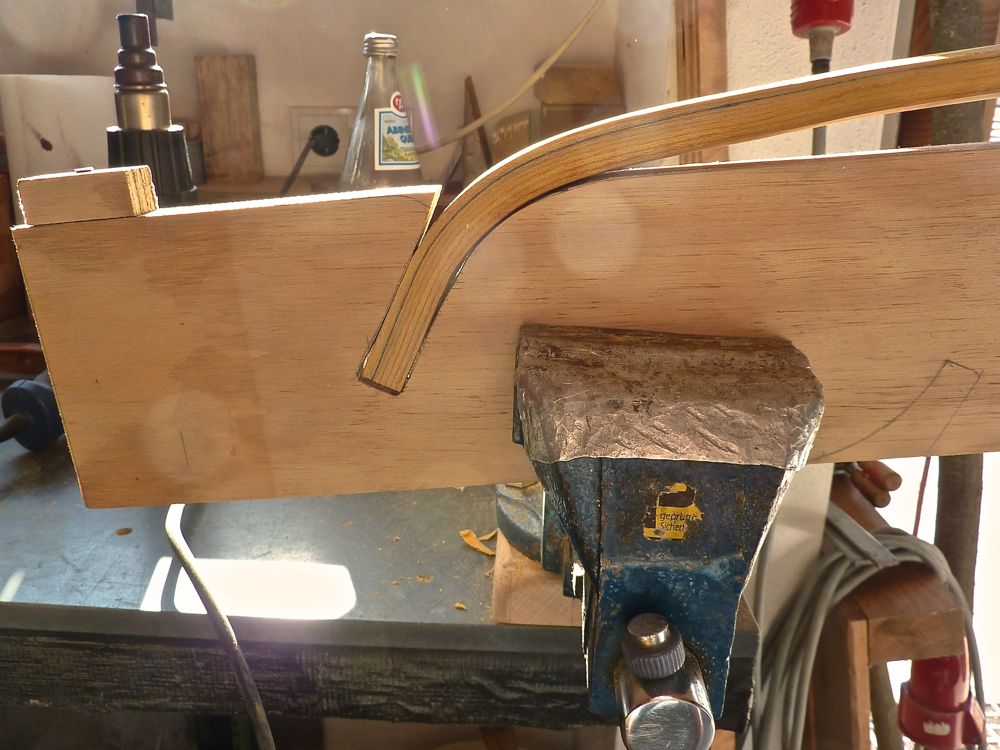 I use two short cauls for the recurves, this allows doing both recurves in one session. I let them cool down over night.