You can find the making of this bow here!
The next steps:
The whole thing turned out a bit short with the stiff handle, I tried to lengthen the bow with the backing and additional underlay. Both, the backing and the underlays were steam bent, they should work as stiff levers of a mild static. My thought was very light boo levers to save mass on the outer limbs. The backing was glued on with a mild deflex.
The handle got an extra piece of ERC, glued down in the diagonal position of the handle.
Some tiny horn nocks were added with super glue.
String bridges are made also out of horn. I have small plates, about ⅛" thick, for every lever two of them were heated, bent and glued on with super glue.
The limbs got a 5 edge profile, heavily trapped on the back (45°) and a ridge bellyside. It tapers in the outer limbs into a square profile (before bridge), then into high trapezoid (levers).
The exotic handle position and that soft wood invited me to do some fancy carving on that piece. I tried to balance it out symmetrically, or better opposing.
The arrow pass is made out of brass sheet, curved horizontally and vertically. It took a time to hammer it out matching the bow's curves.
All the work is done with handtools (exc. Bandsaw), flatteneing boo and slats done with a rasp. Yes, I know the glue lines are not the best.
This bow is made out of 15 components:
3 pieces ERC (2x slats, 1x handle glue up)
5 pieces boo (1x backing, 2x powerlam, 2x tip overlay)
6 pieces horn (2x tip overlay, 2×2 lams string bridges)
1 piece of brass sheet (arrow pass)
This bow is very snappy with a good load already at brace. It looks a bit fancy, but was really fun to carve out.
length ntn 60"
mass: 360 grams = 12,7 oz
46#/ 27"
I usually don't name my bows, this one of the few were I did.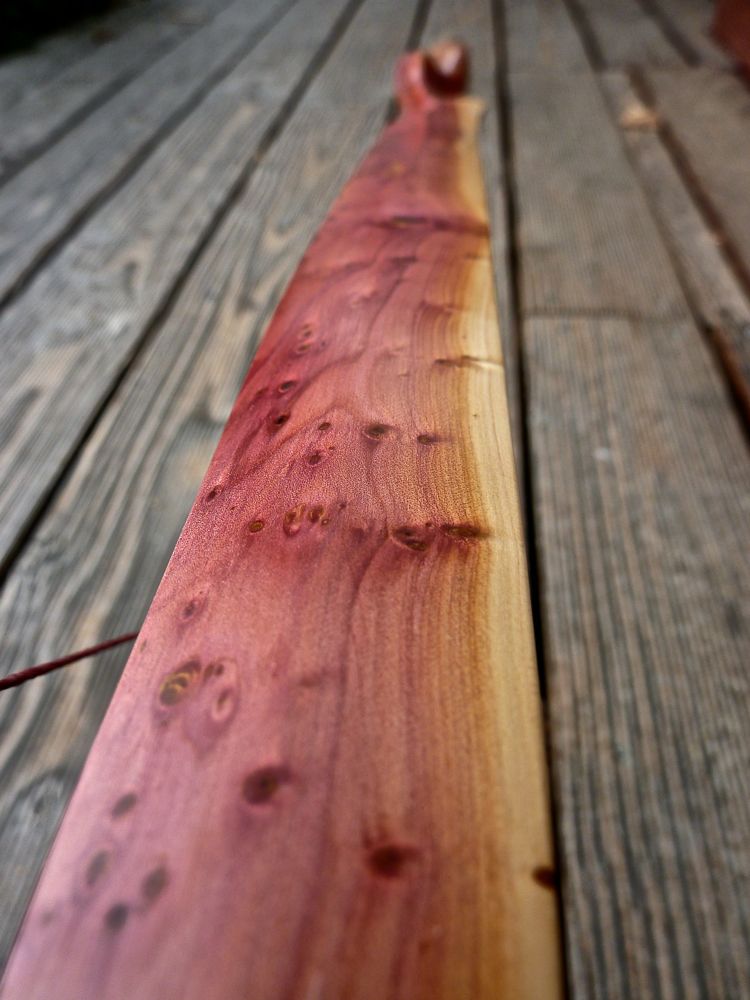 Looking at her knotty purple wood she remembers me on some stuff when I was young
……………………………….. so, I couldn't resist she got the name: PURPLE HAZE!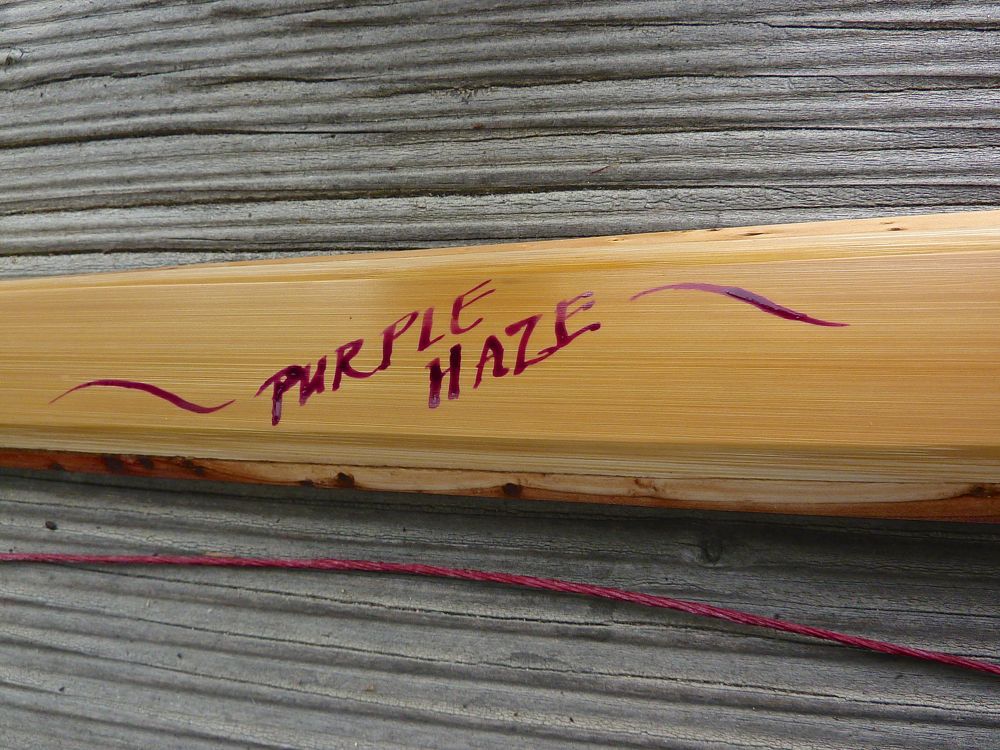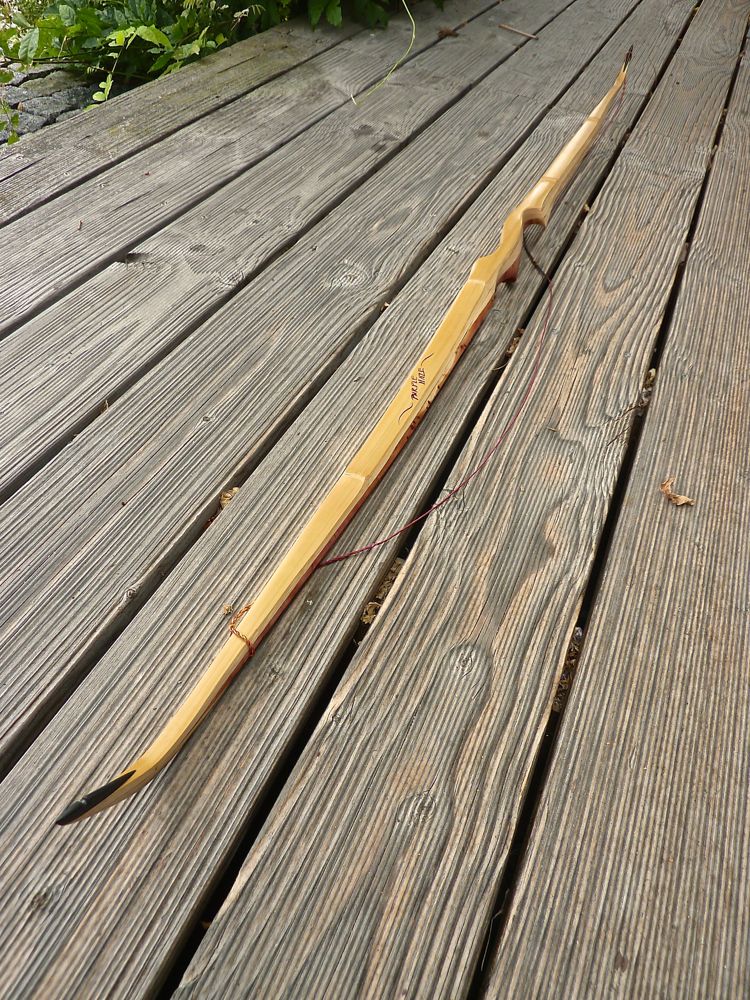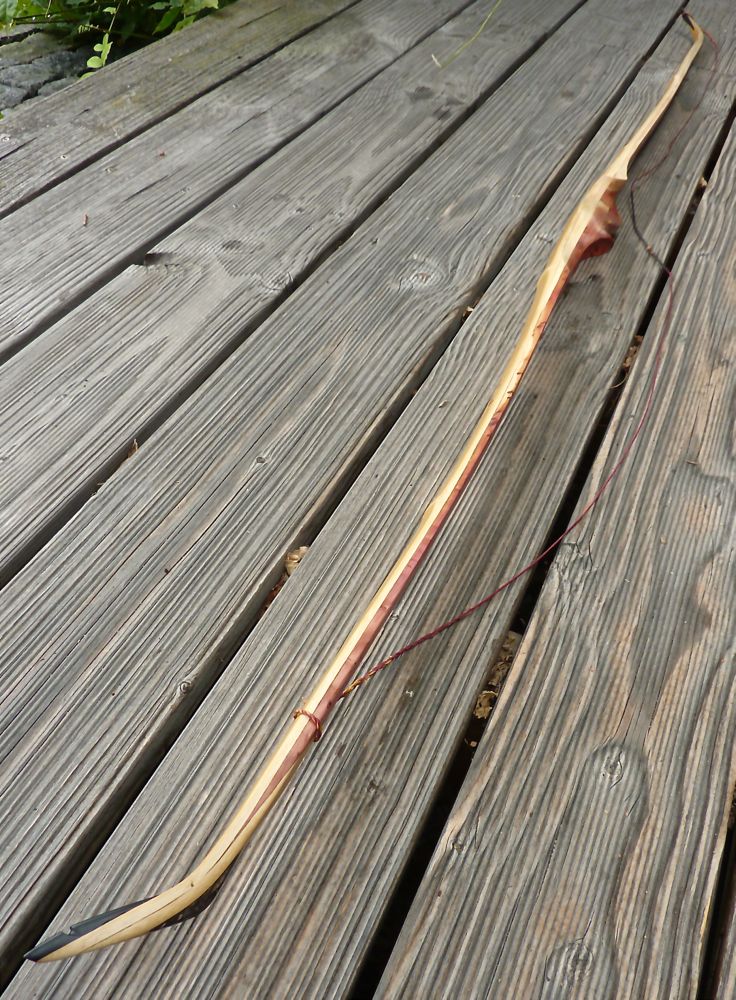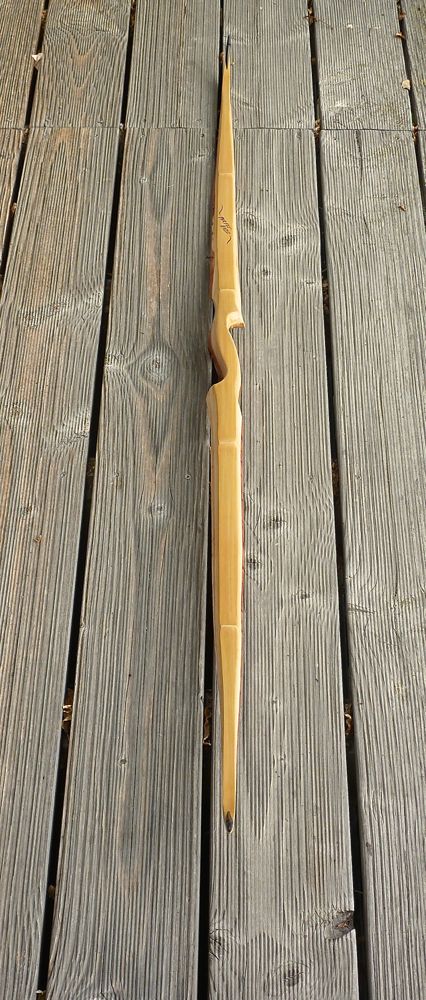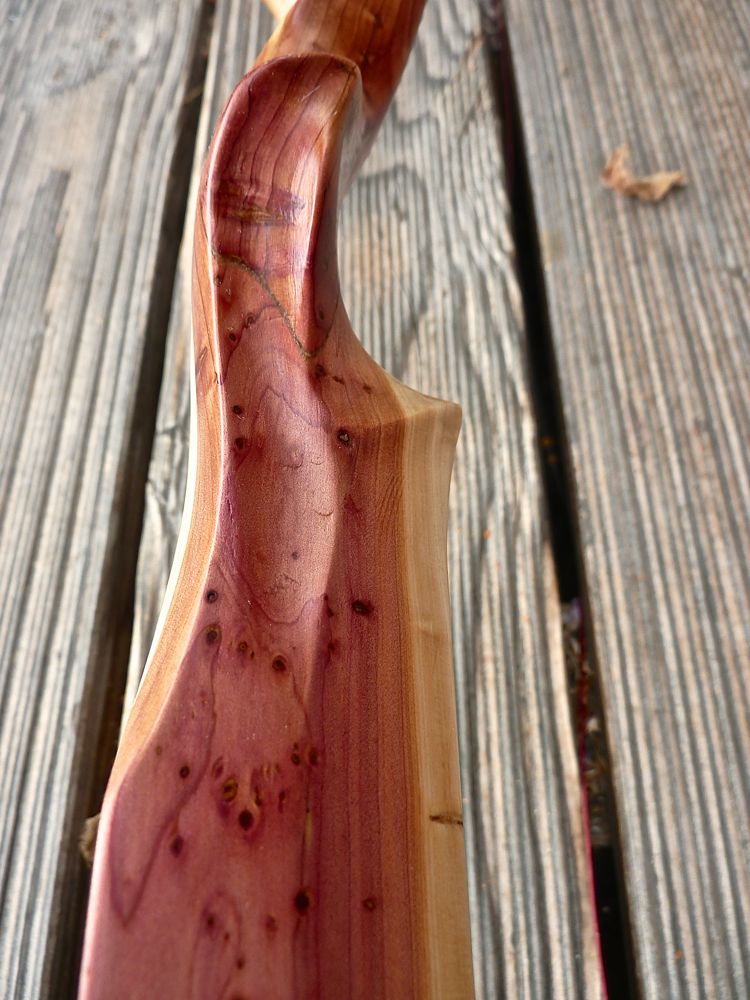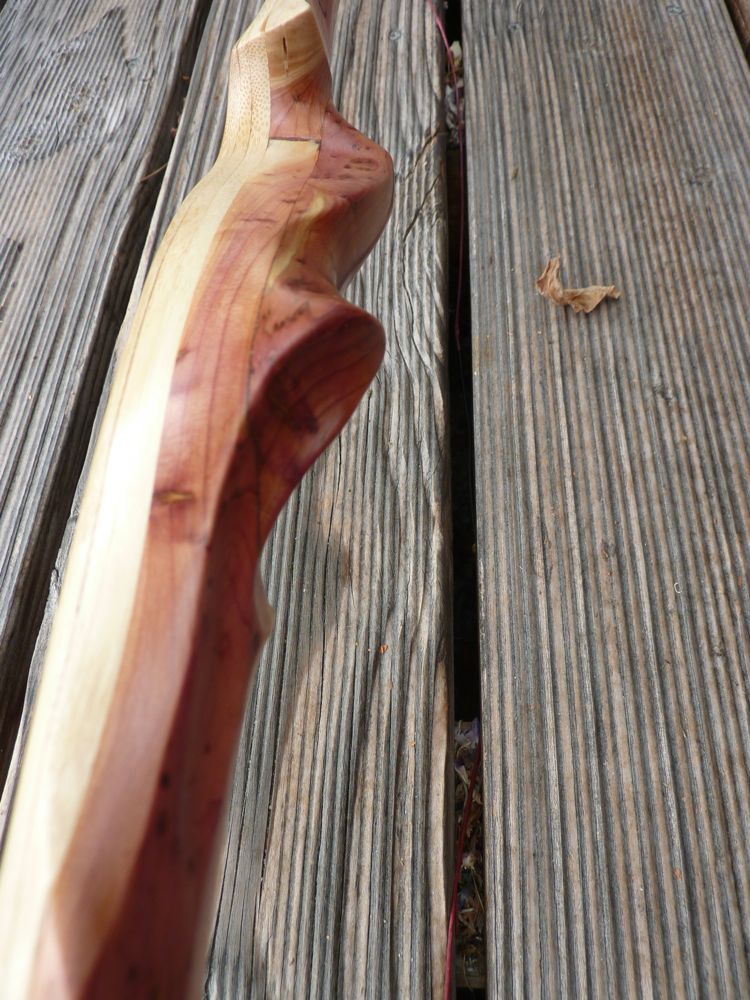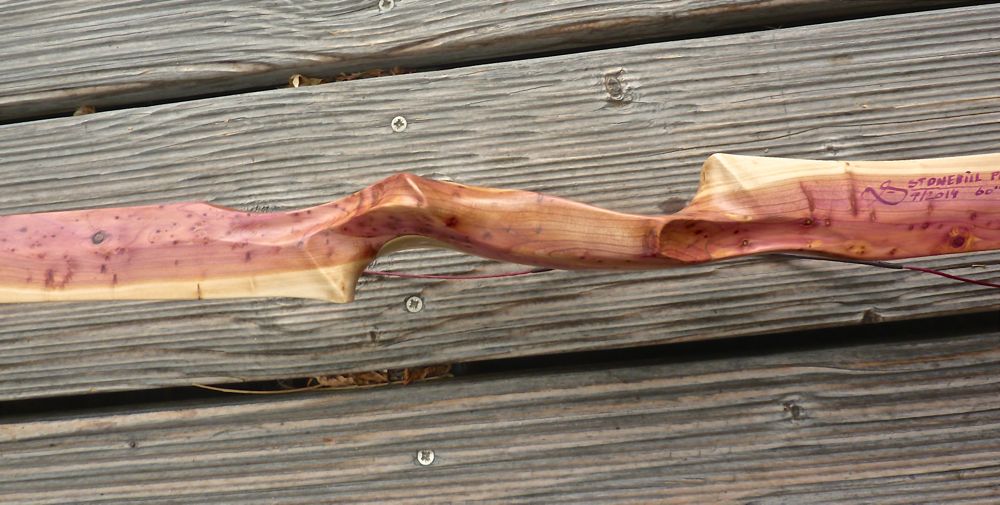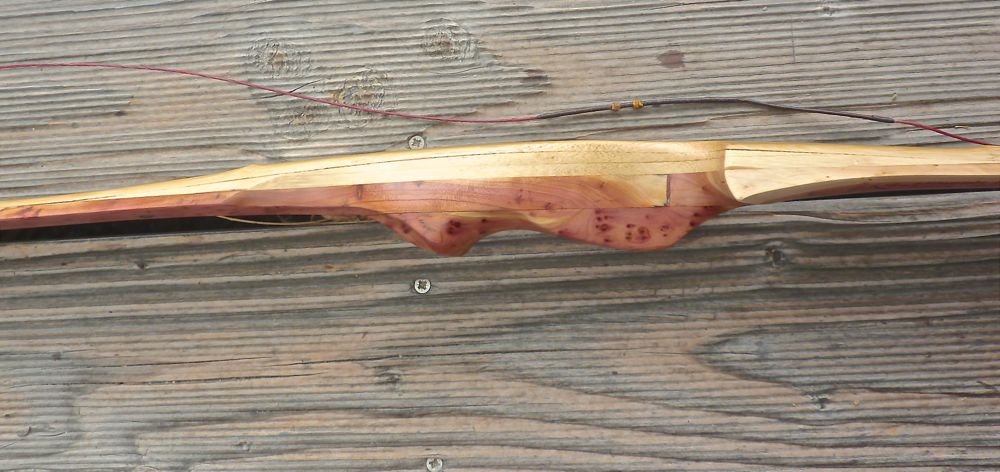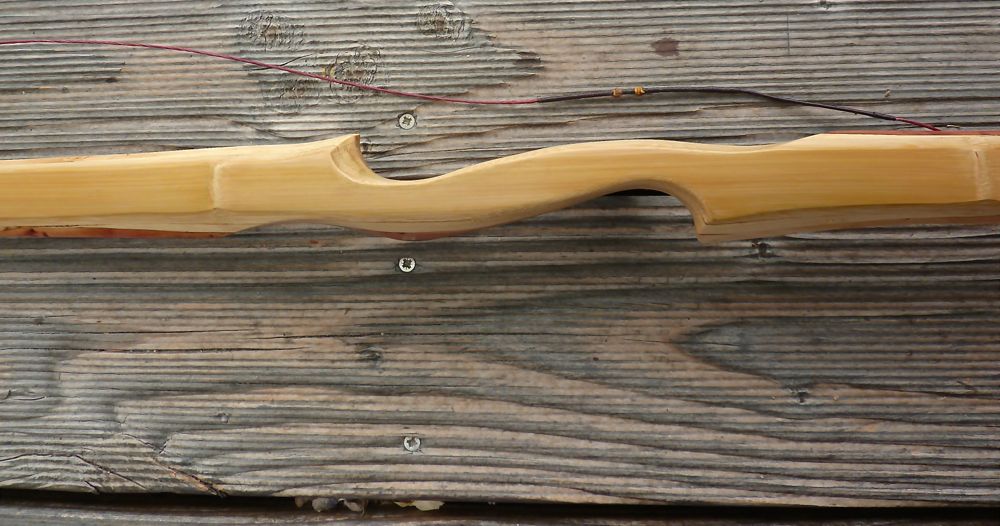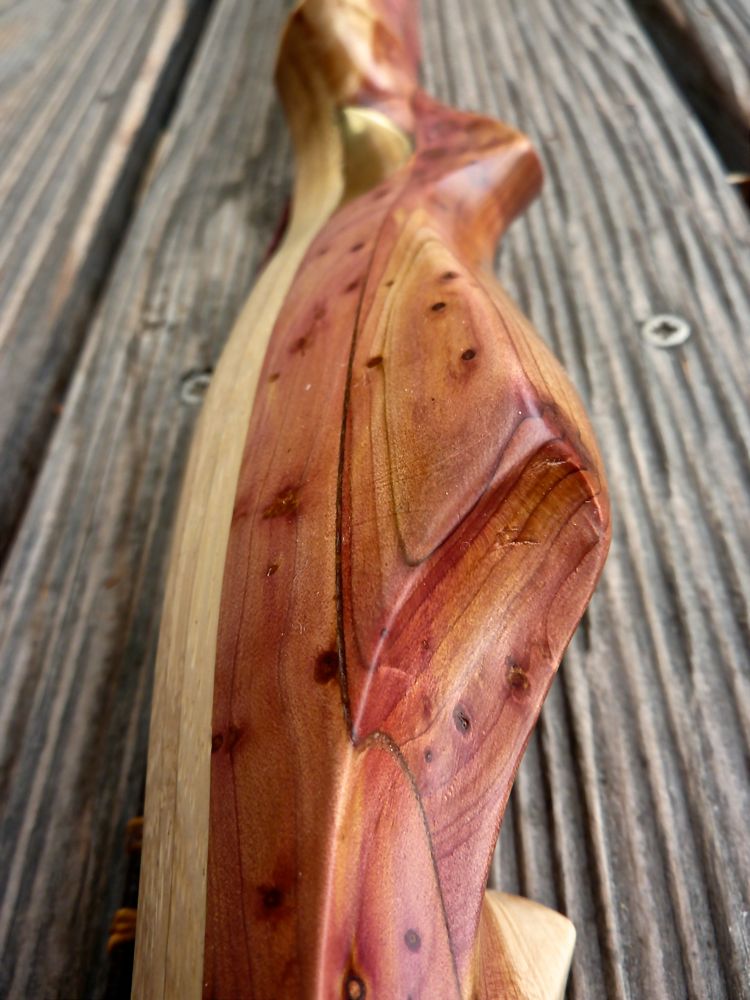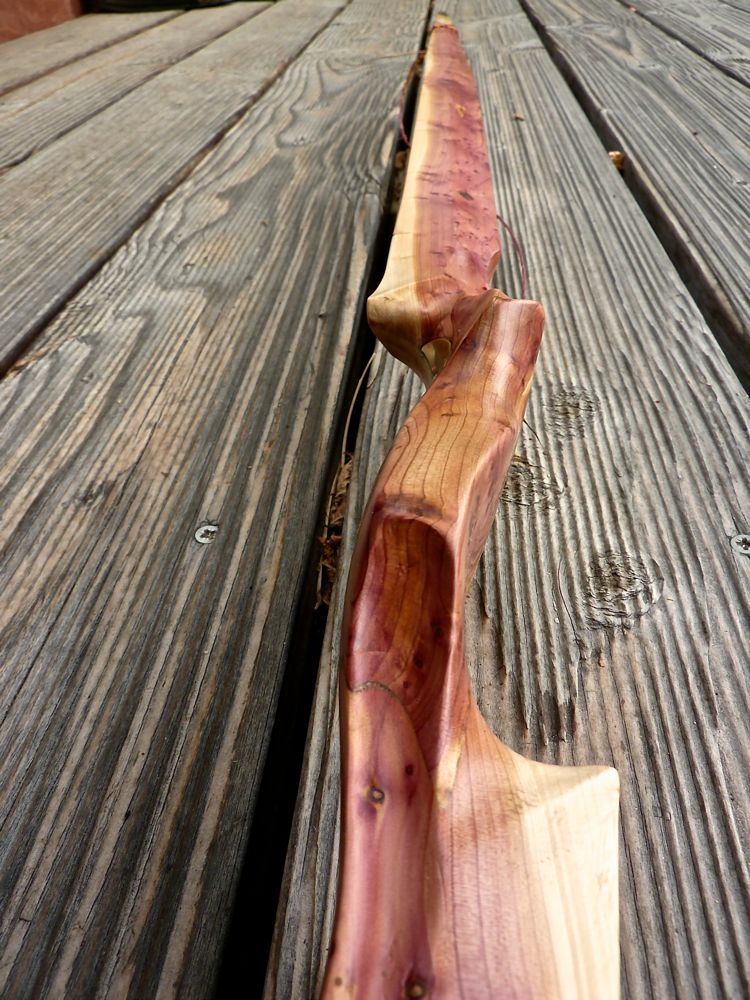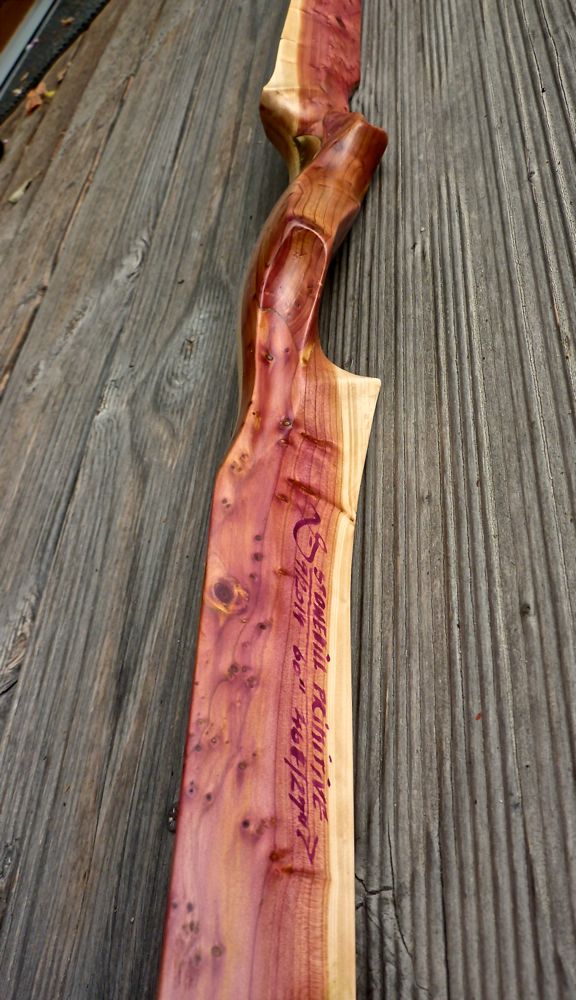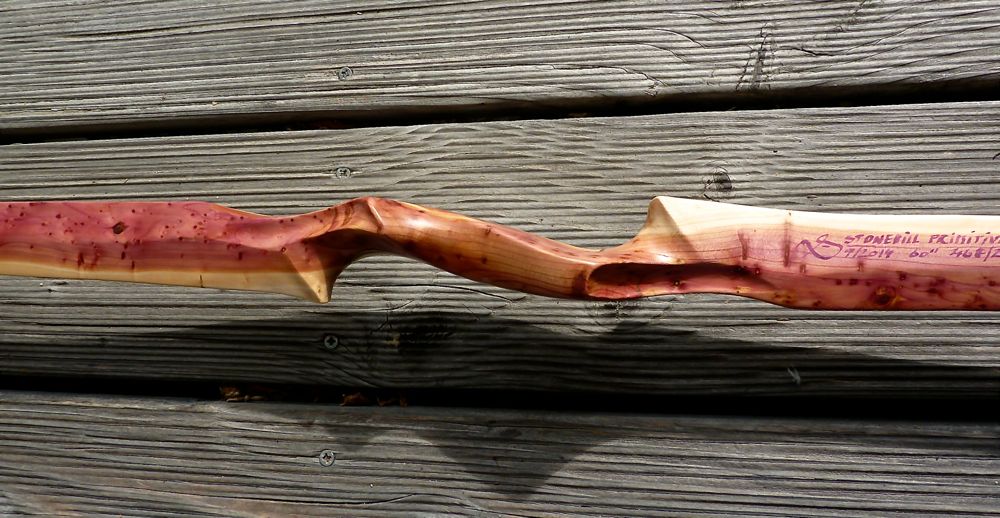 feathering out the boo underlay at the levers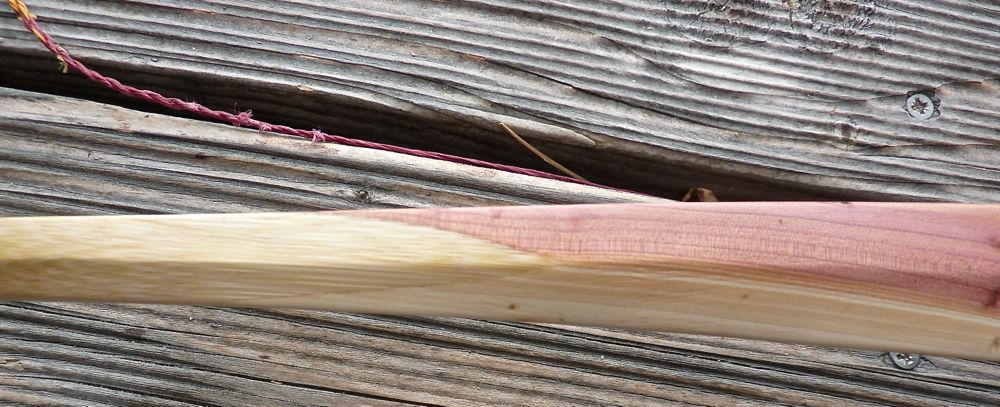 here more visible at the other side

the string bridge made out of two horn laminates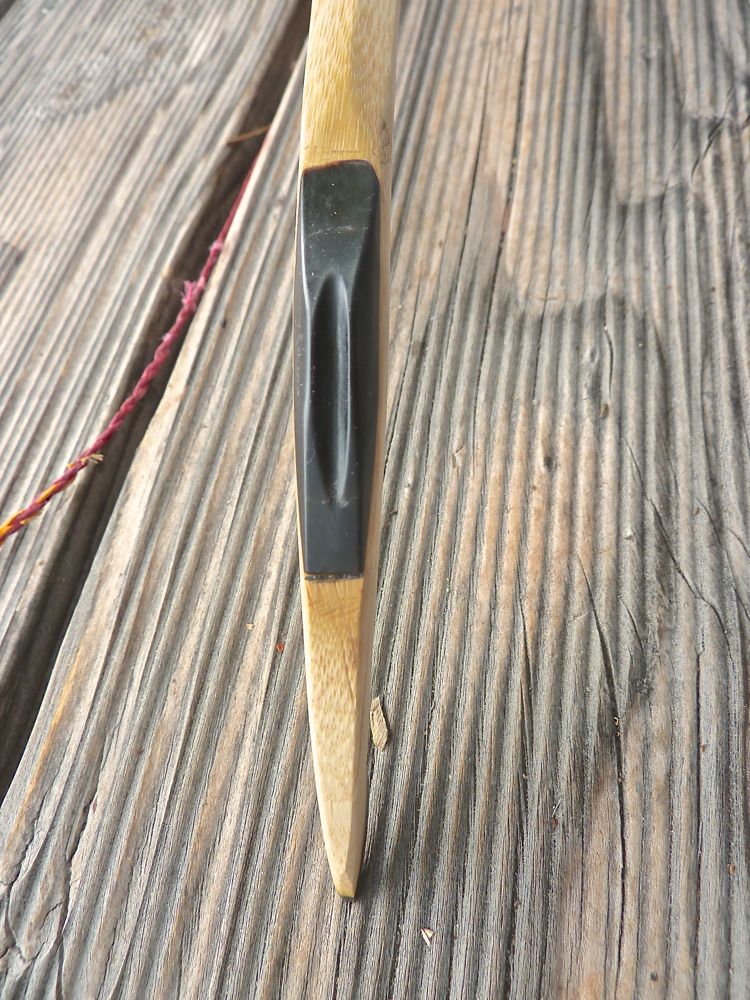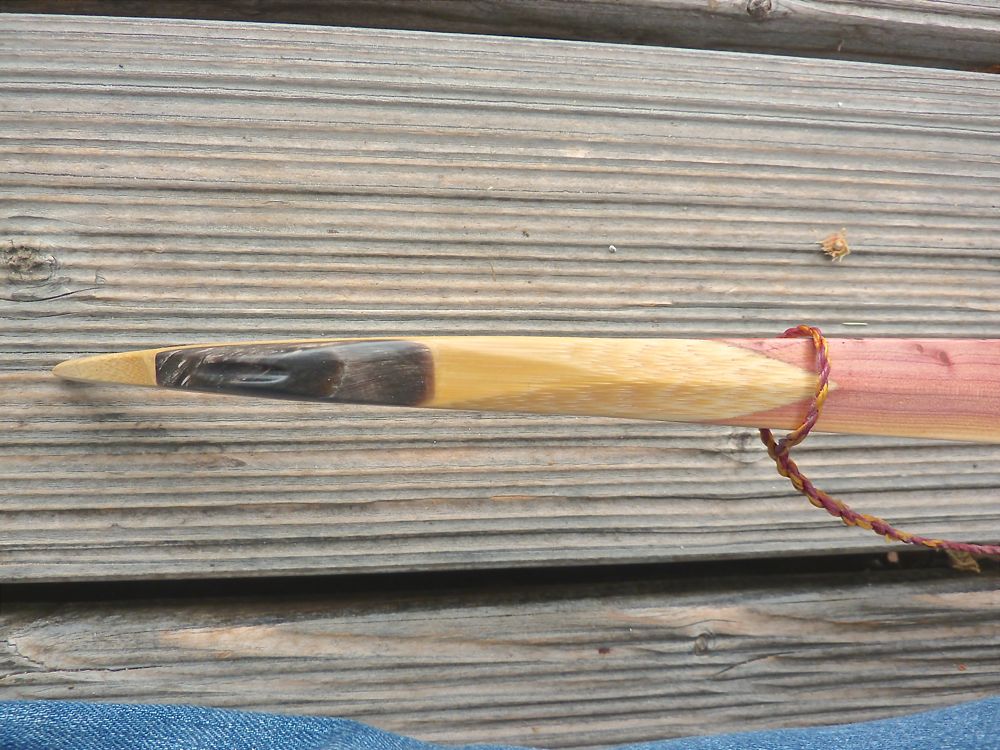 the levers are very narrow, only 6mm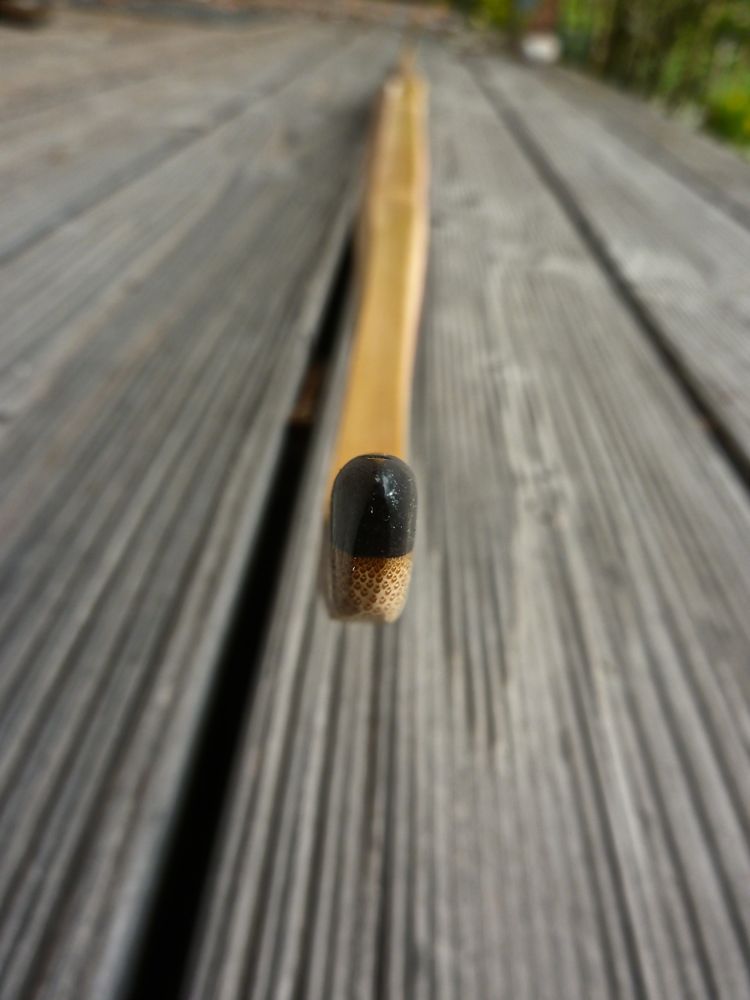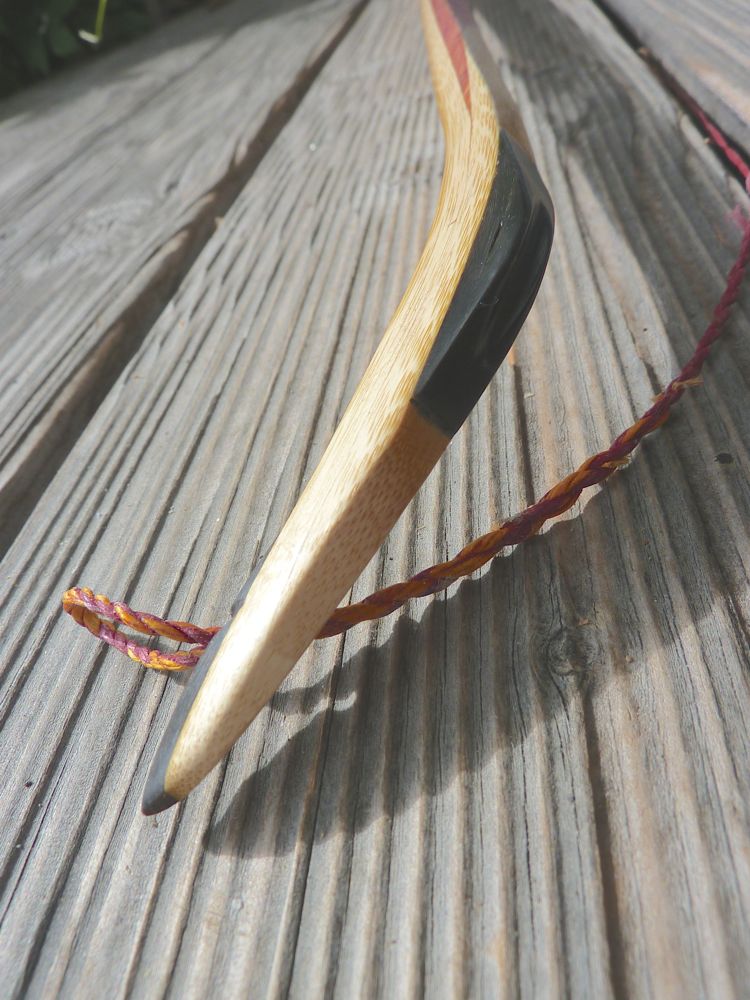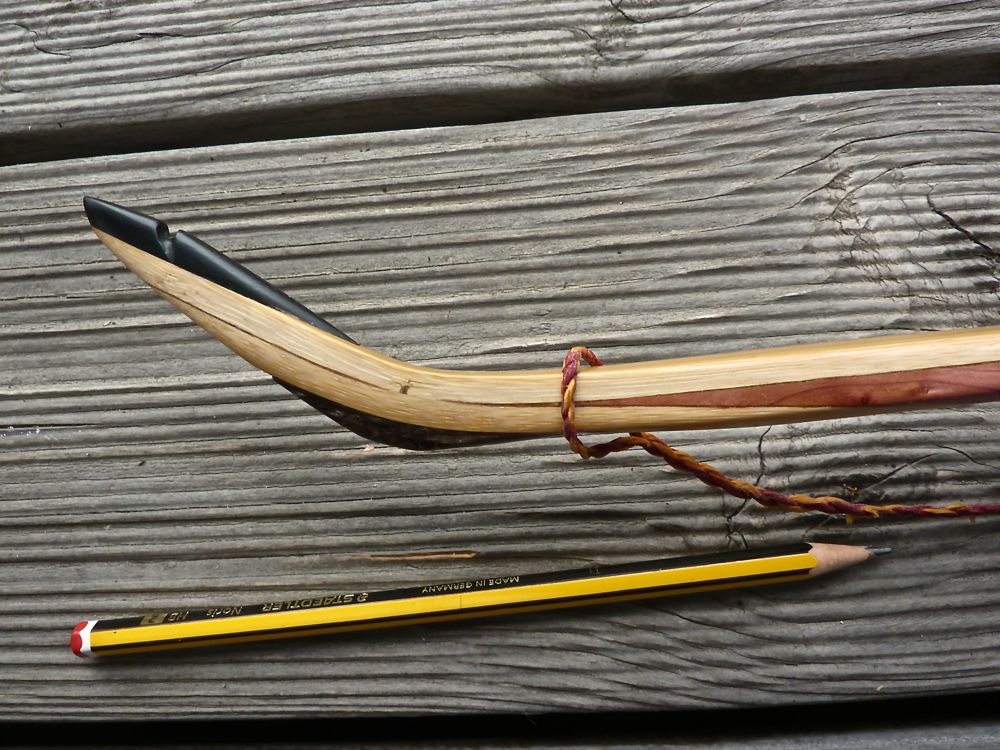 the tapering out of the ERC slat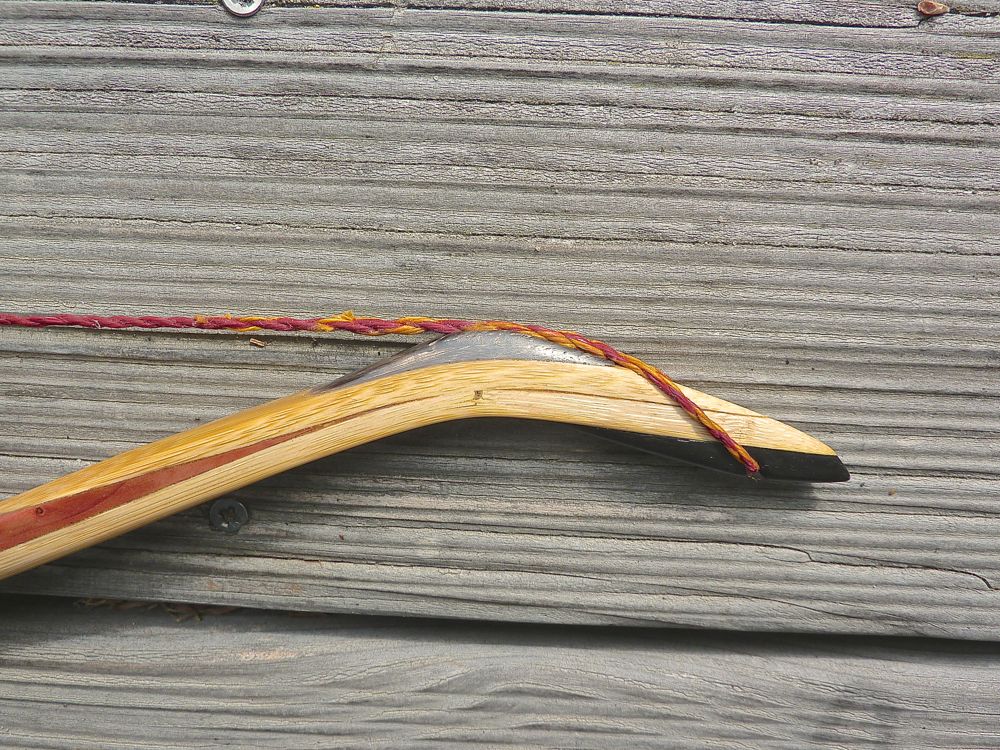 very tiny horn overlays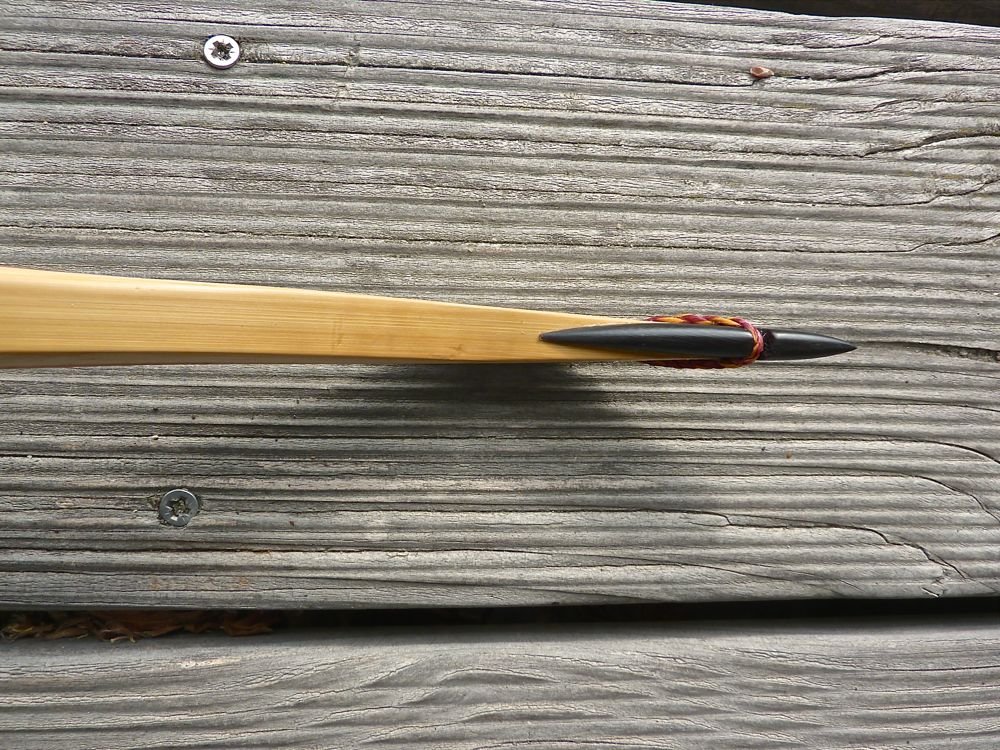 ERC color matching string in the groove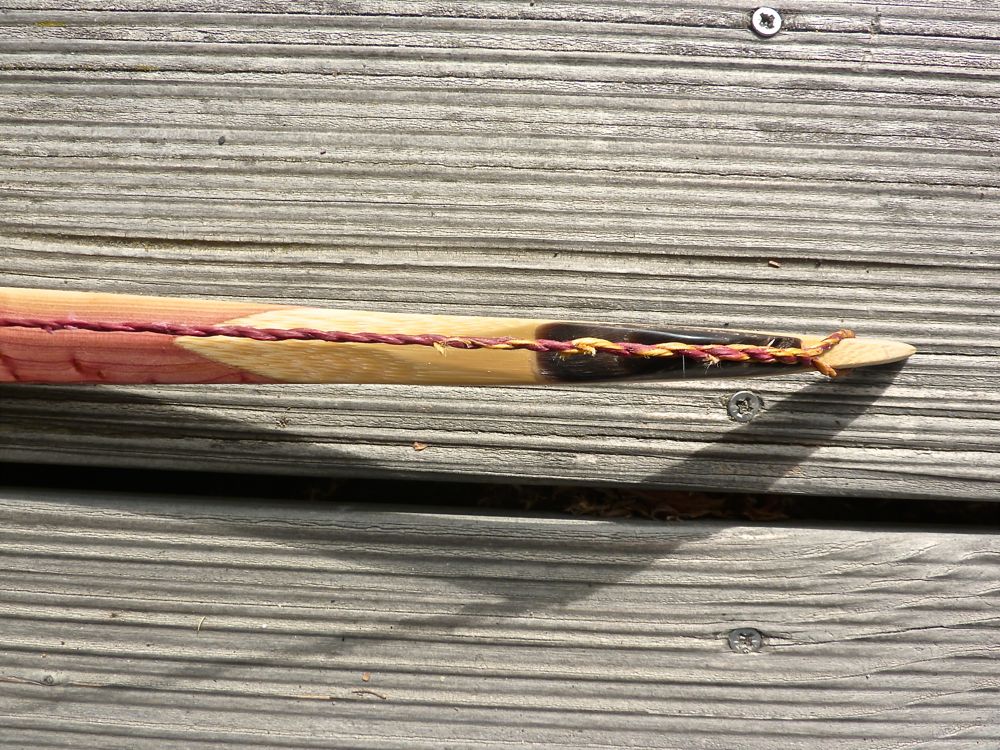 here you see the boo backing and the boo underlay with the power fibers