Osage shorty d/r with short recurves 43/27" (No. 107)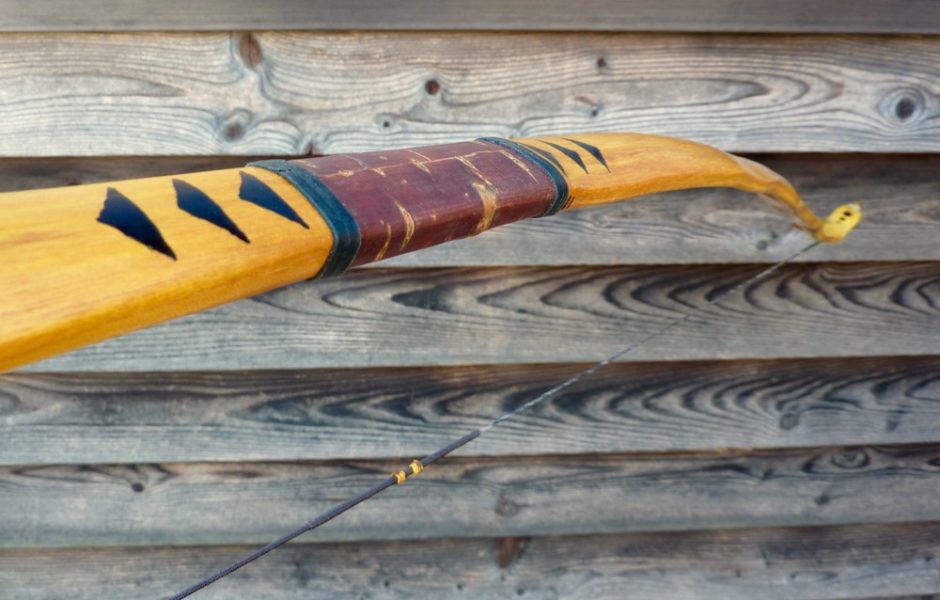 The stave was short, but clean with little character and a hole in the upper limb. I tried to do a bit different tips than normal, in this case they are wide (limbs are almost parallel the whole length, taper just in depth). The short recurves are steamed in. The side view shows the deflex – reflex design, allowing a draw length of 27". The netto reflex is only ½".
She's got a cherry bark handle and a little decoration on the back.
Compare to the bow no.106, it has the same 43/27", but totally different design
dw/dl: 43#/27"
ntn: 52"
bh: 4½"
mass: 351 gram
max. w.: 1⅜"
symmetrical
bendy handle
08": 08,3
10": 12,3 (+4,0)
12": 16,0 (+3,7)
14": 19,4 (+3,4)
16": 22,4 (+3,0)
18": 25,7 (+3,3)
20": 29,1 (+3,4)
22": 32,7 (+3,6)
24": 36,5 (+3,8)
26": 40,5 (+4,0)
27": 42,6 (+2,1)