This bow came from a narrow osage stave with every sort of imperfection, see the making of here!
Tiller looks perhaps a bit ugly, I had to leave some spots more or less stiff (knotholes).
The levers got a filed in string groove and a natural overlay (additional ring) for string nock on the back. That overlay is feathering out at the kink of the lever.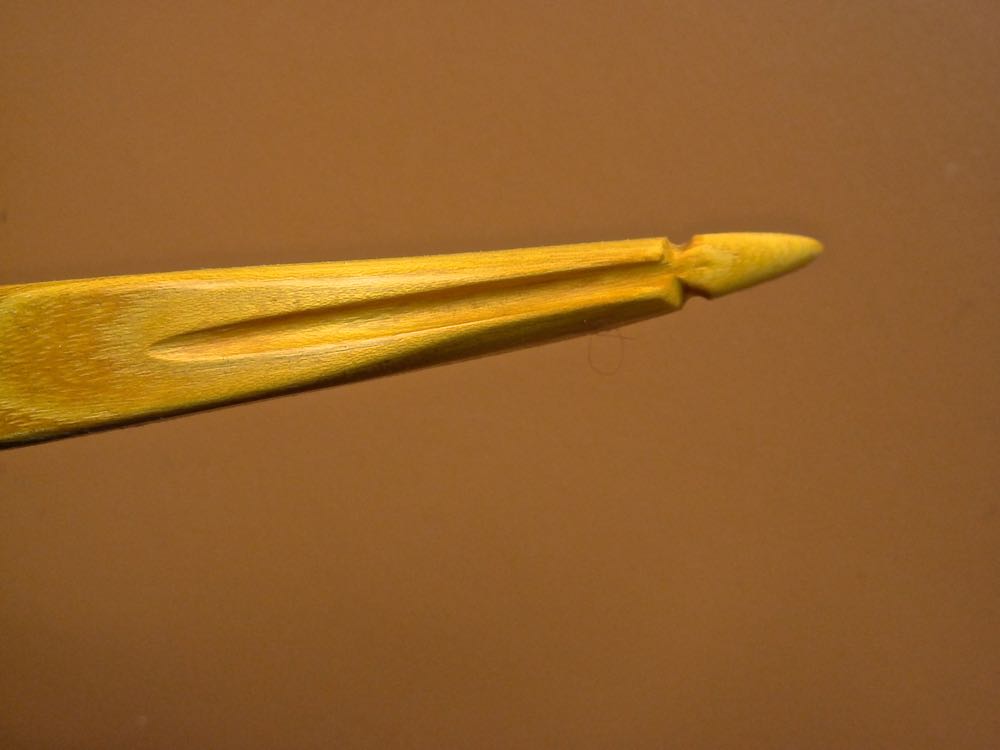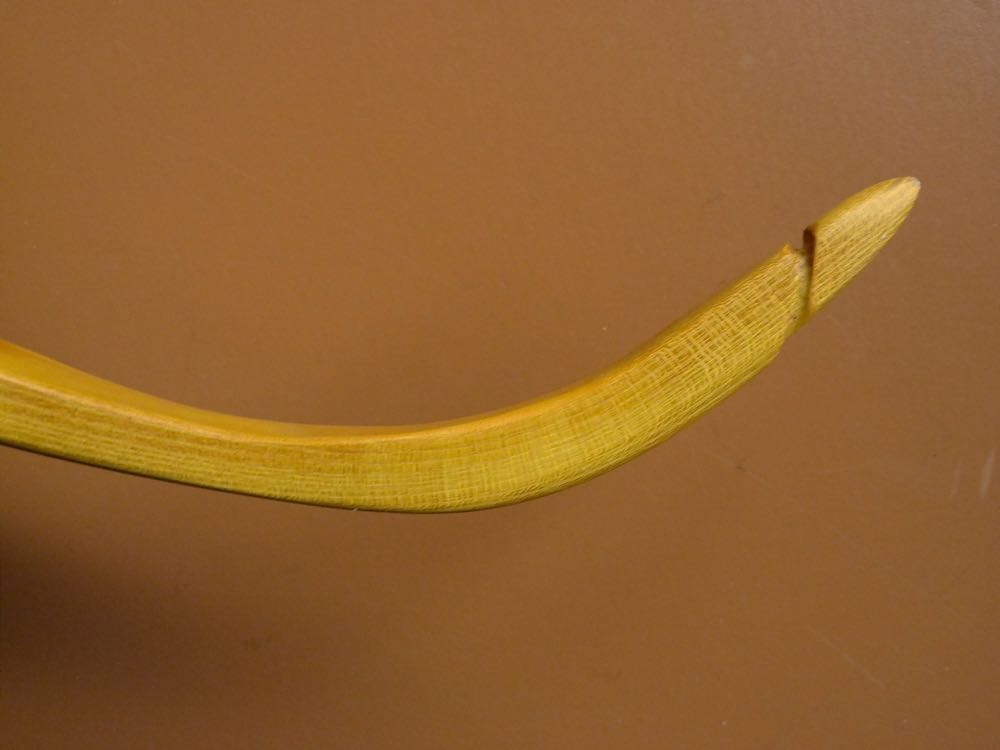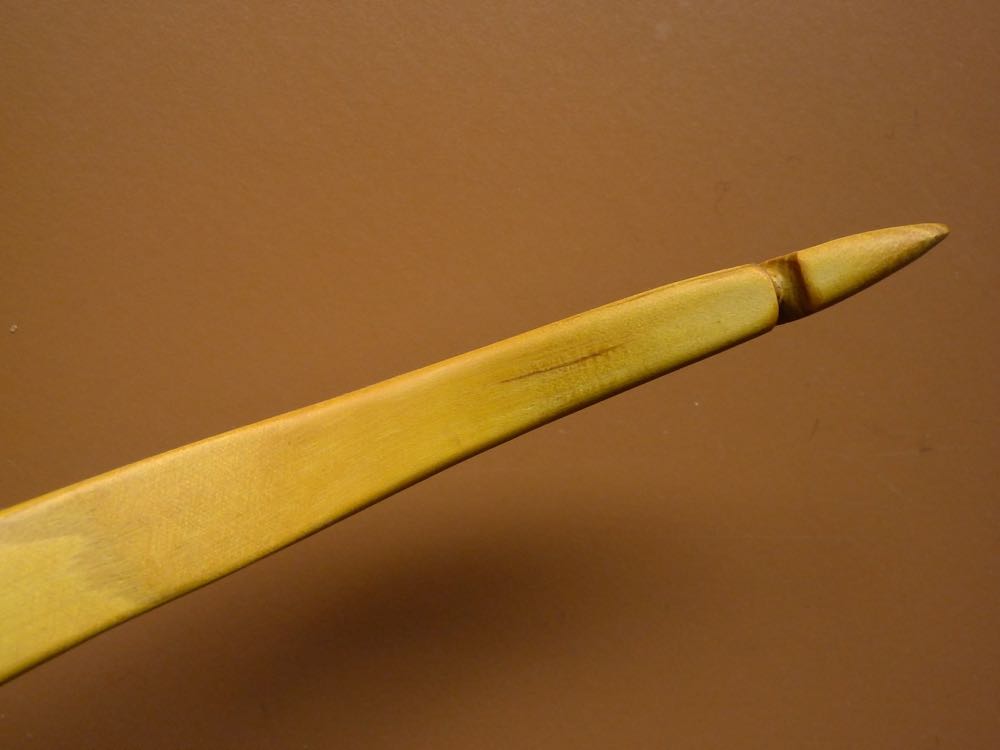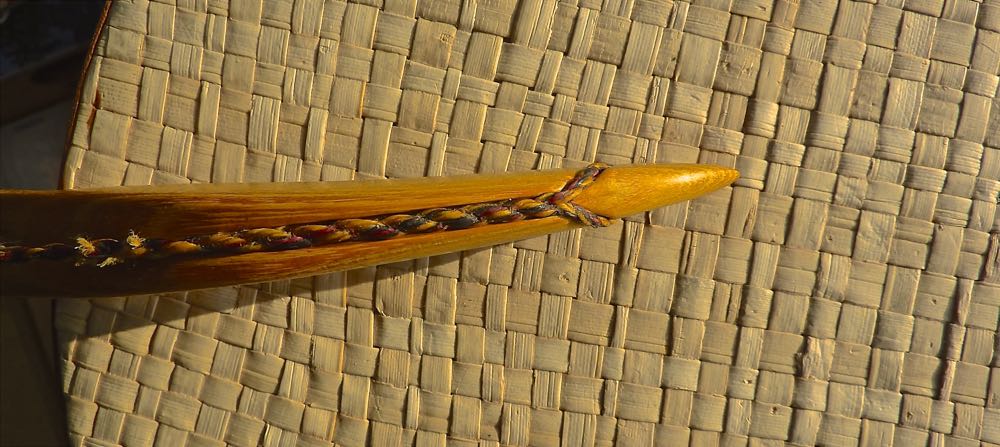 The handle turned out very narrow, only ¾ ". I glued on a riser block from a contrasting exotic wood called clavellin. For more comfort a piece of leather, thinned out at the edges, was added. I got the pattern on the leather by accident, I clamped the wet leather with textile  rubber band to the handle to get the form – that's was it. Always looking for new solutions, this handle fits super nice in my palm.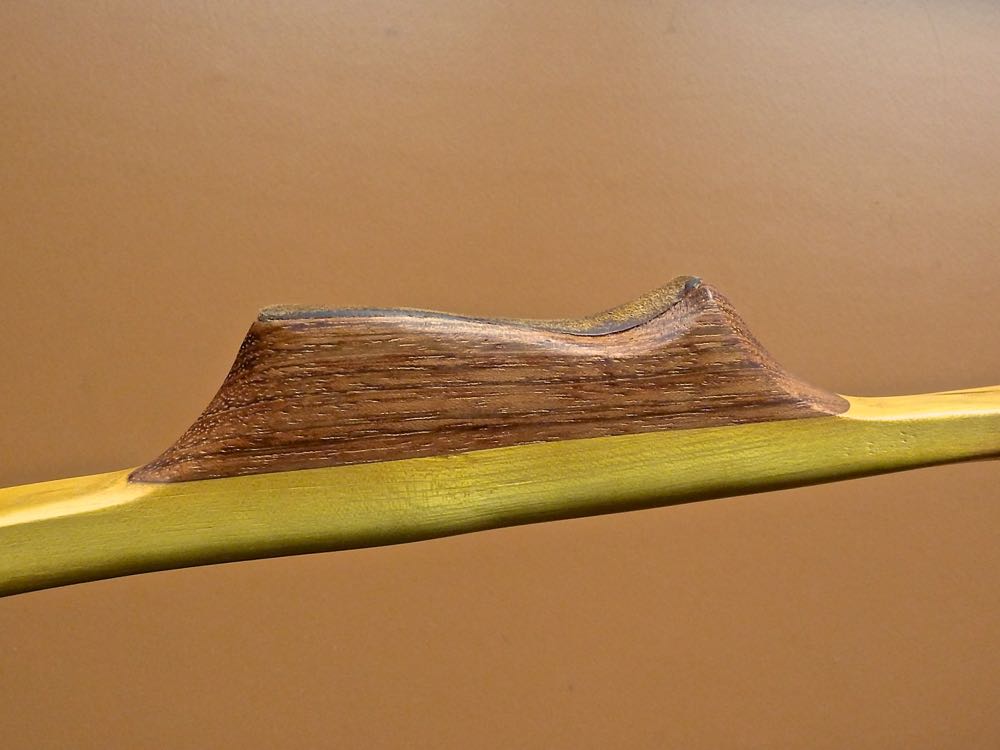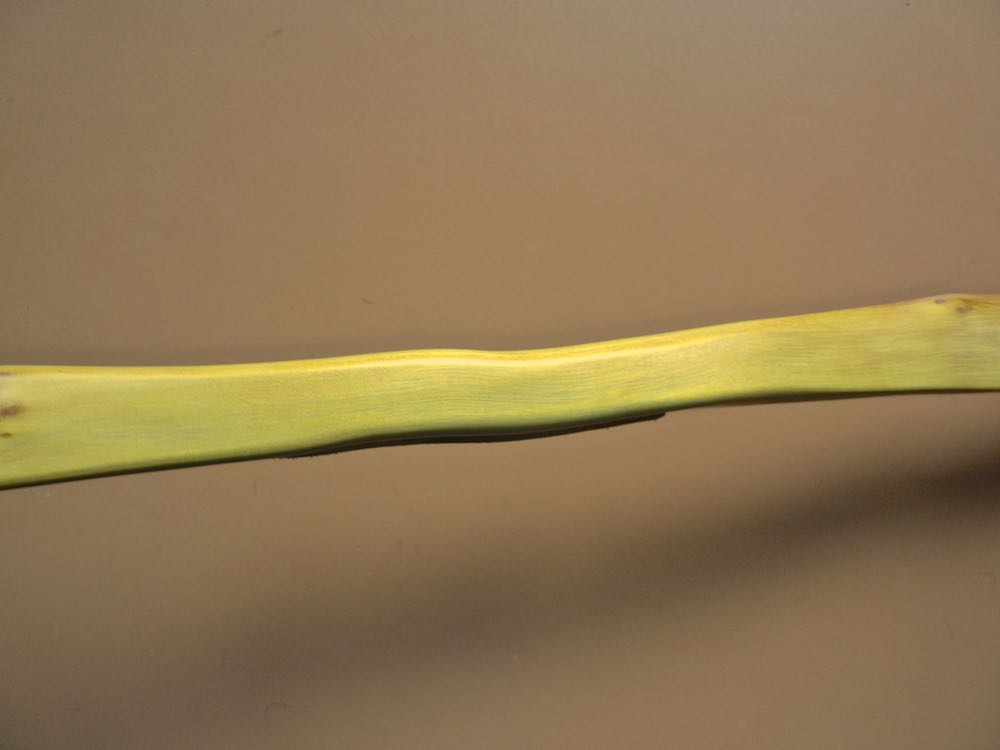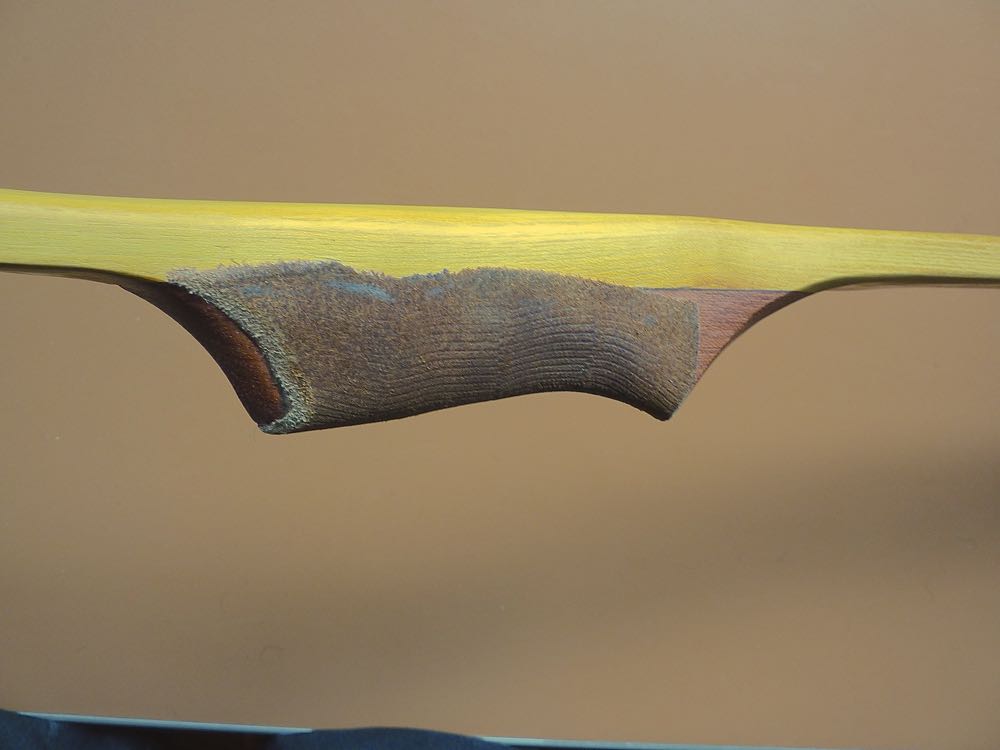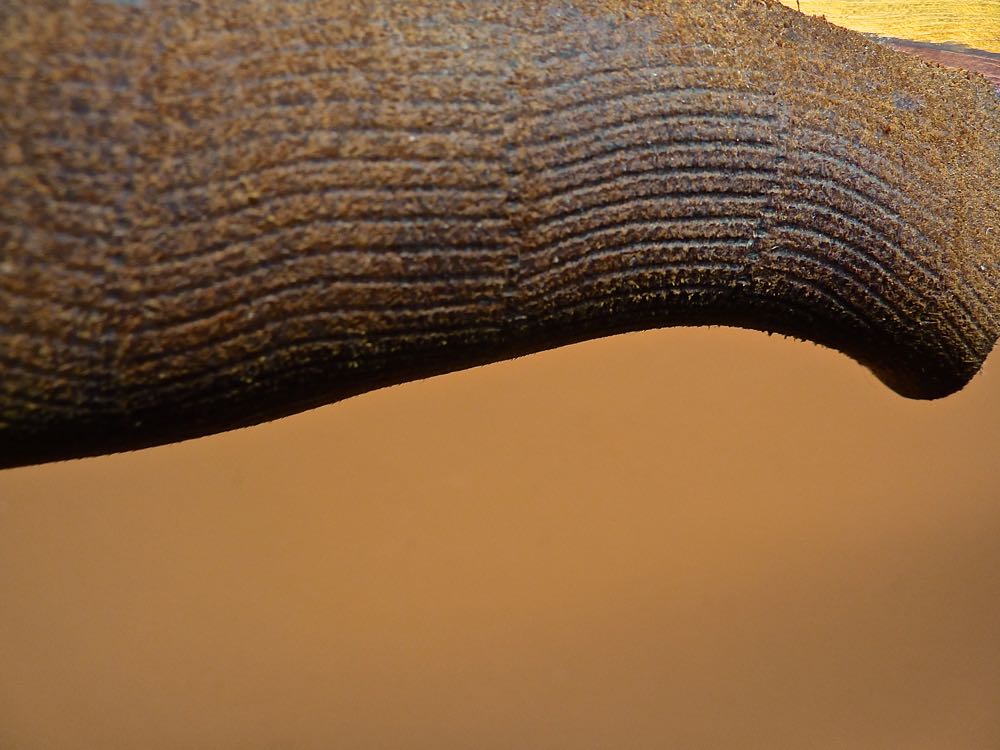 I gave it sharp steep fades to save length for bending portions.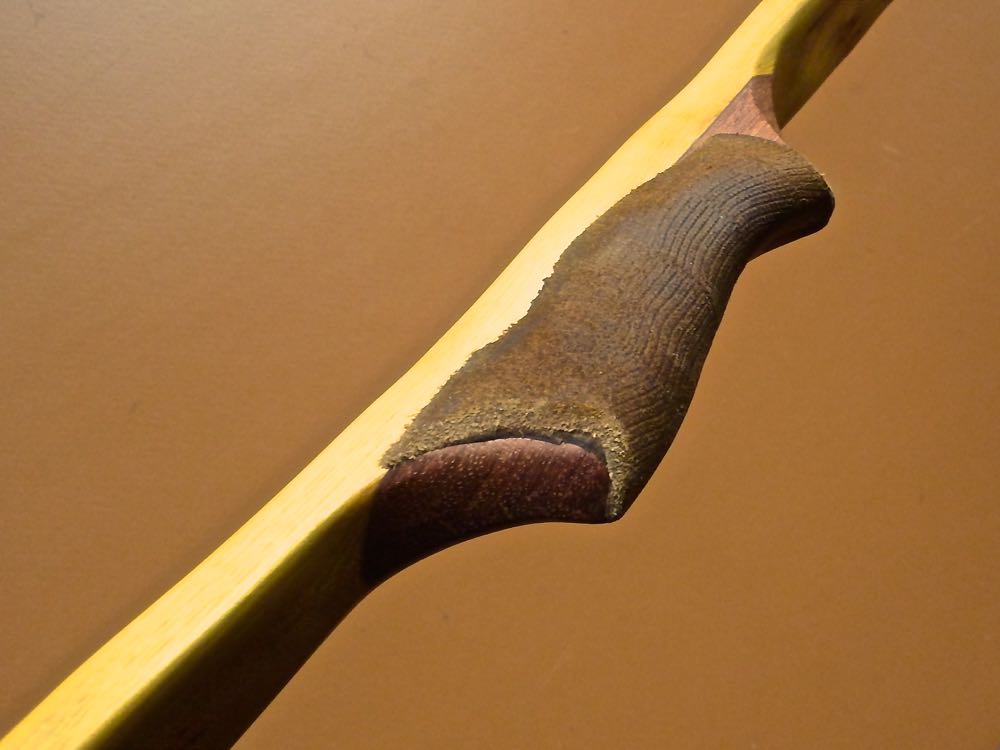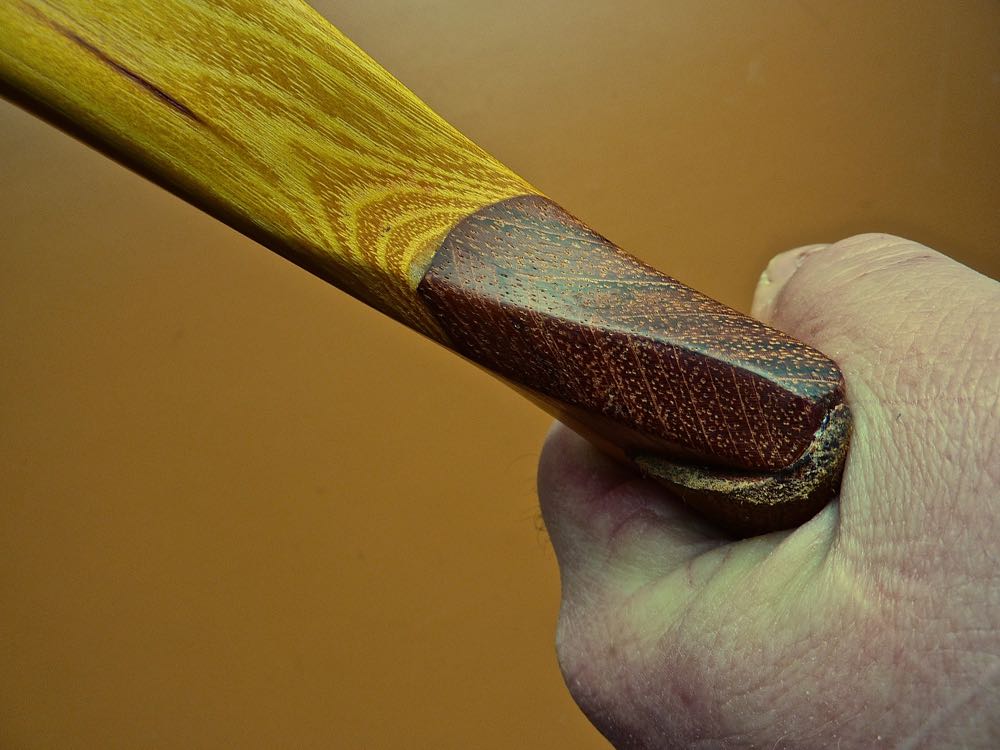 Well, here is the bow …