Walnut 5 curve 39/28 (No. 118)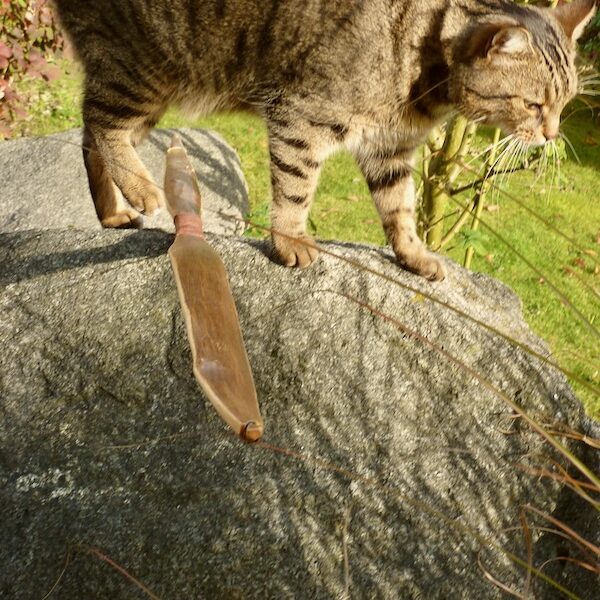 This one caused some problems, it didn't take good with heat bending. Finally I could bring the limbs in line and balanced to a mild 5 curve design. The curves flatten out nearly completely at fulldraw. The flat belly tapers the last 5" into 5edge shaped tips. She got simple triangular pin nocks.
The back is dyed with iron chloride, handle is upholstered with leather then wrapped with leather lacing. The bow is made from sap wood only.
ntn: 55½"
bh: 5¼"
reflex:1½"
w/d max: 47/15 mm
mass: 346 gram
asymmetrical
08": 06,8
10": 11,1 (+4,3)
12": 15,0 (+3,9)
14": 18,0 (+3,0)
16": 21,0 (+3,0)
18": 24,0 (+3,0)
20": 27,0 (+3,0)
22": 30.0 (+3,0)
24": 33,0 (+3,0)
26": 35,5 (+3,5)
28": 39,2 (+3,7)