wide limbed osage 3curve part 2 47#/28″ (No. 96)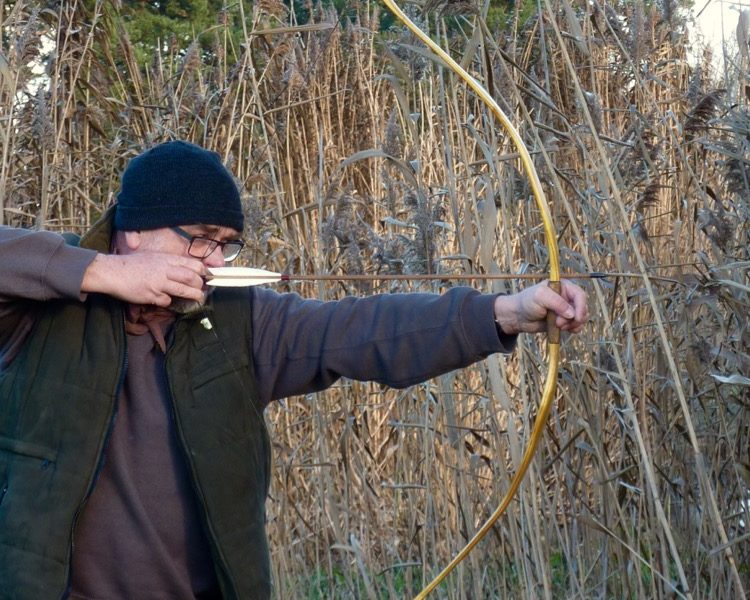 This stave was super clean, bright yeller and low density – so something like the opposite osage than bow No.95. But has some nice character, curves and whoop di doos. Some little heat correctings brought it in balance and in line.
Black buffalo horn for the tip overlays and dyed salmon leather for the handle (upholstered with leather.
47#/28"
ntn: 55"
bh: 5"
max w: 1¾"
mass: 442 grams
symetrical
bendy handle
08": 06,1
10": 11,0 (+ 4,9)
12": 15,0 (+ 4,0)
14": 18,7 (+ 3,7)
16": 22,4 (+ 3,7)
18": 26,4 (+ 4,0)
20": 30,4 (+ 4,0)
22": 34,4 (+ 4,0)
24": 38,5 (+ 4,1)
26": 42,8 (+ 4,3)
28": 47,2 (+ 4,4)