This is a longer (than my usual) recurve with deflexed fades. I will go for a fuming process, but with a (hopefully) faded two tone surface. In other words I will tape the tips and fades and remove portions of the tape while the fuming process. We will see what comes out.
Below is a pic with the wrapped tips. My plan is to remove tape ring Nr. 5 after the first day, Nr. 4 after the second and so on. I know that the fuming damps vaporize somewhat under the the tape, so I suspect not a ring like (from dark to bright), but a gentle faded color. Hope you understand what I mean.
A knot hole at handle is filled with tin and sanded smooth.
Tips are strengthened with a horn wedge insert.
Arrow pass is a inlayed and in shape sanded predators tooth. I found the jaw in the woods, it's probably from a dog.
More pics in about a week.
Ntn: 65″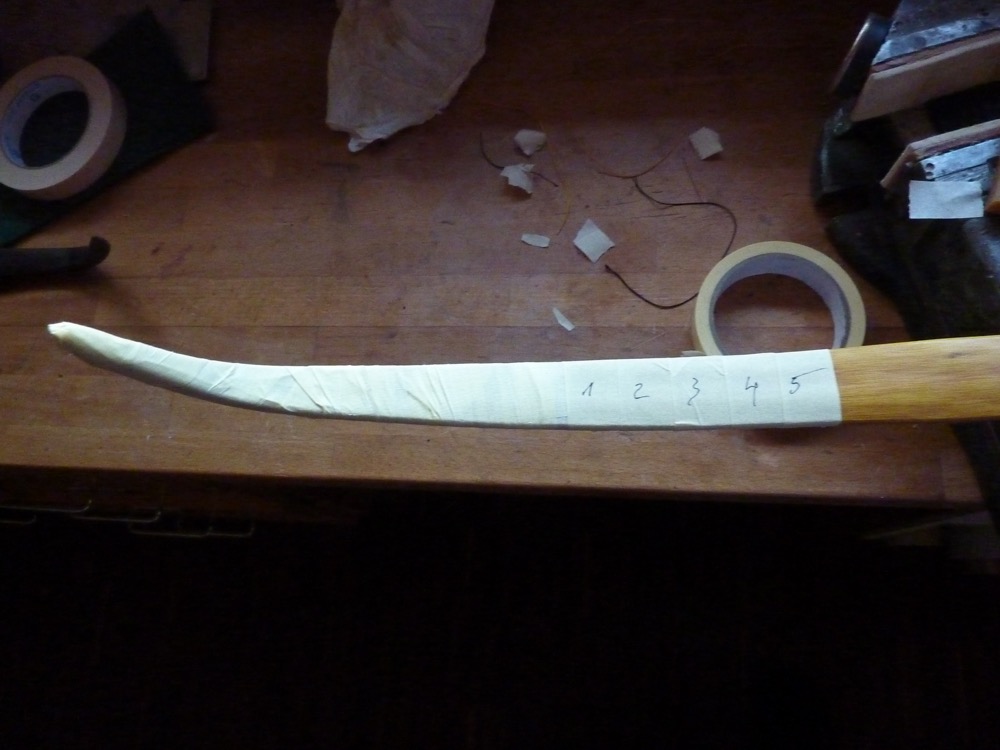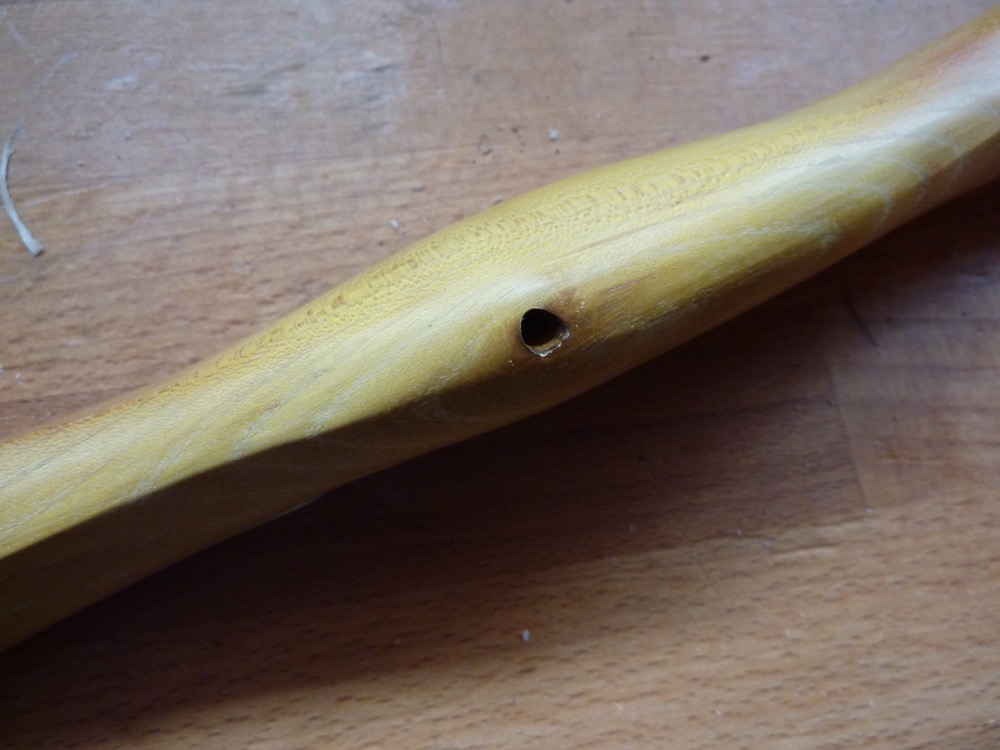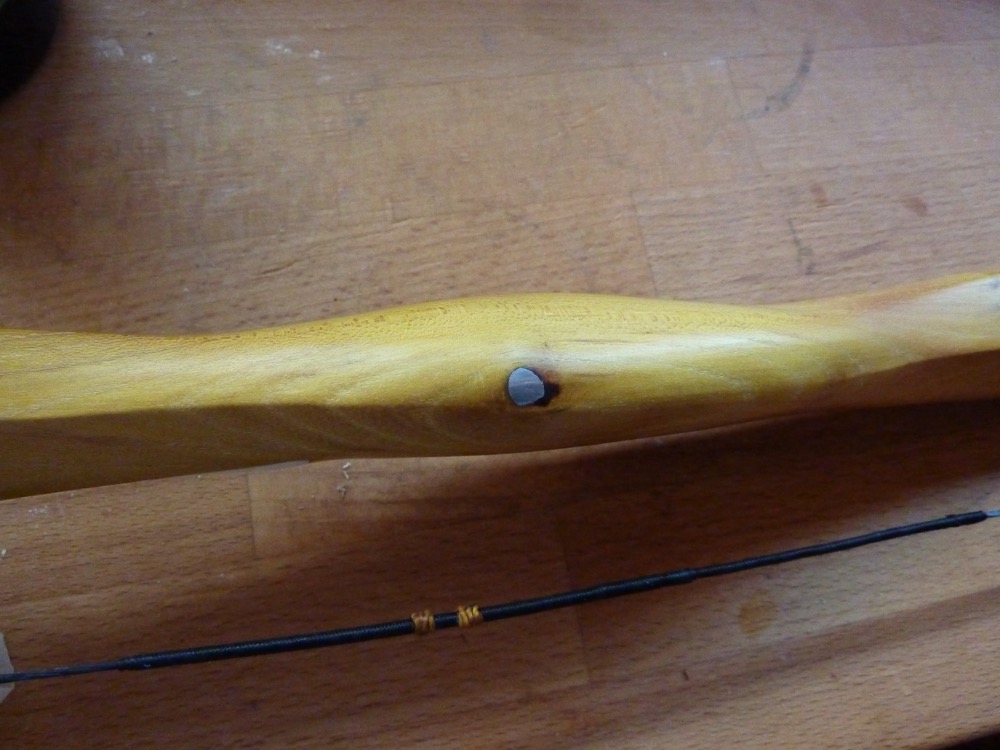 Took it out after 5 days, let it damp out for another 5 days. The two tone fading did not come out as strong as I hoped for, but still looking good.
Hmmm, next time I will try with film tape, or sealing with shellac.
Anyway, I'm very pleased with the cast, she's a fast bow.Front

Side


Braced


Tip side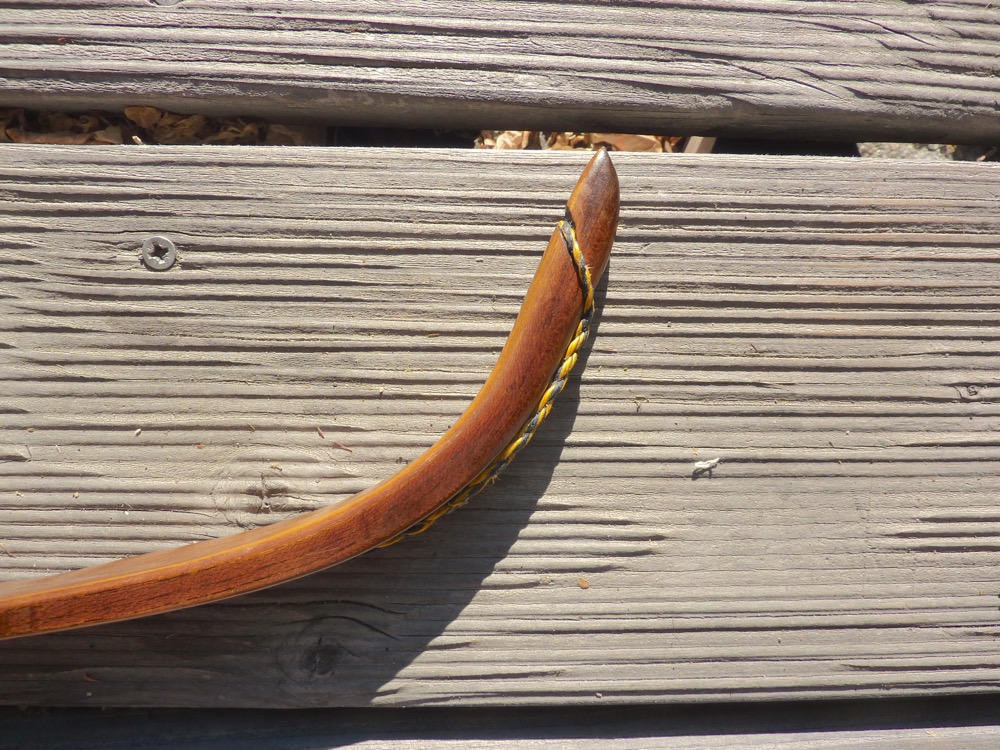 Tip front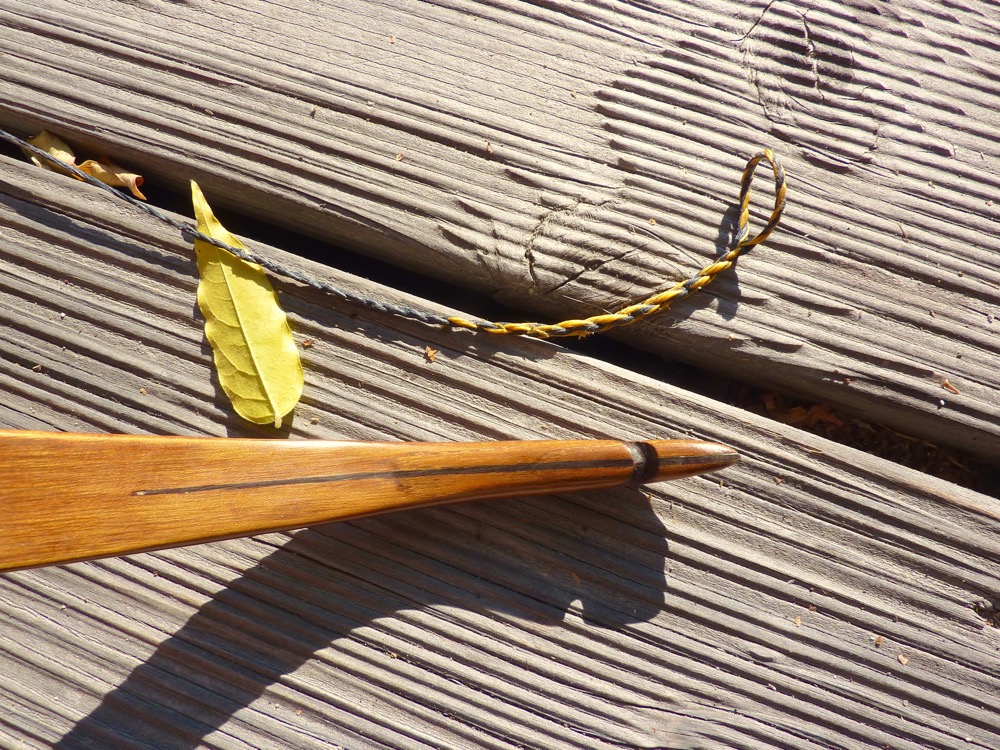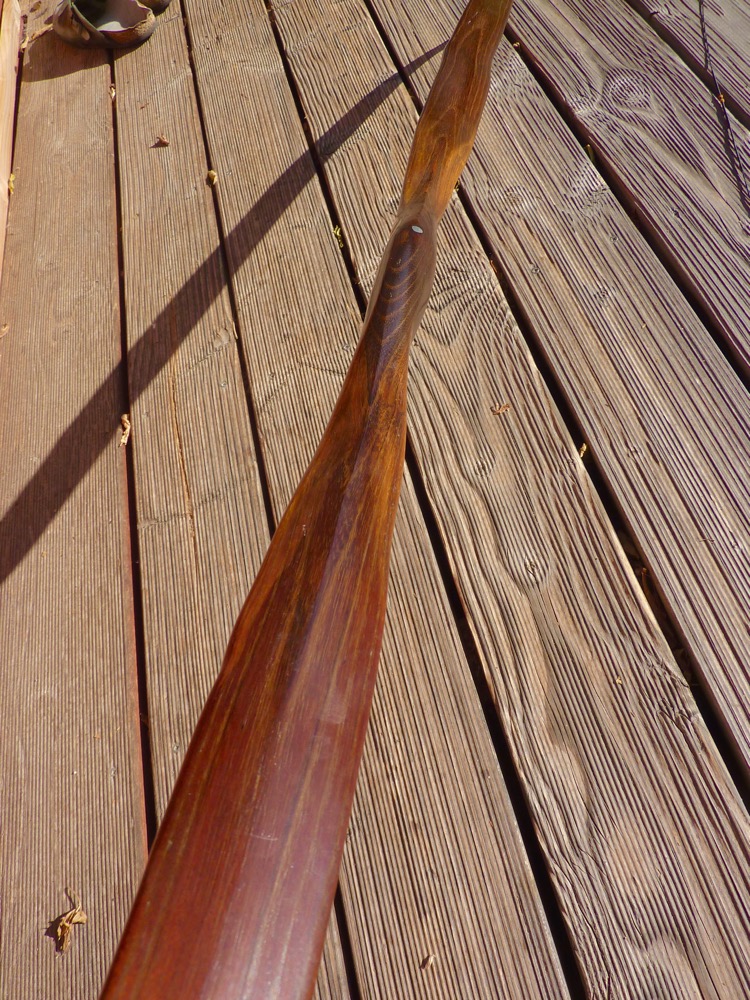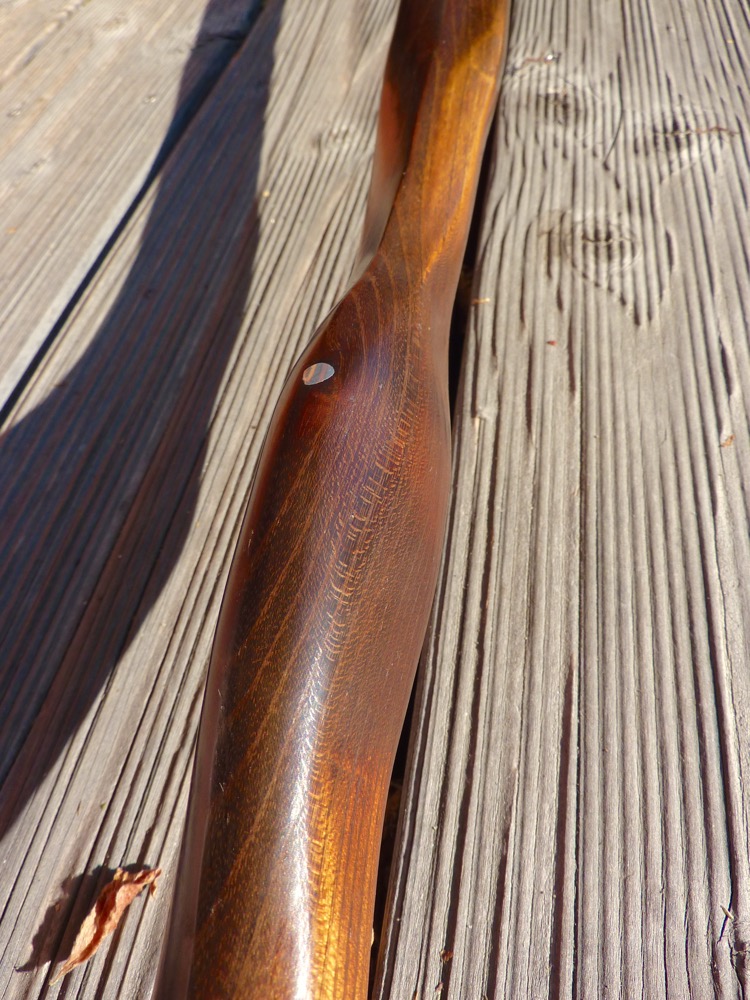 Handle belly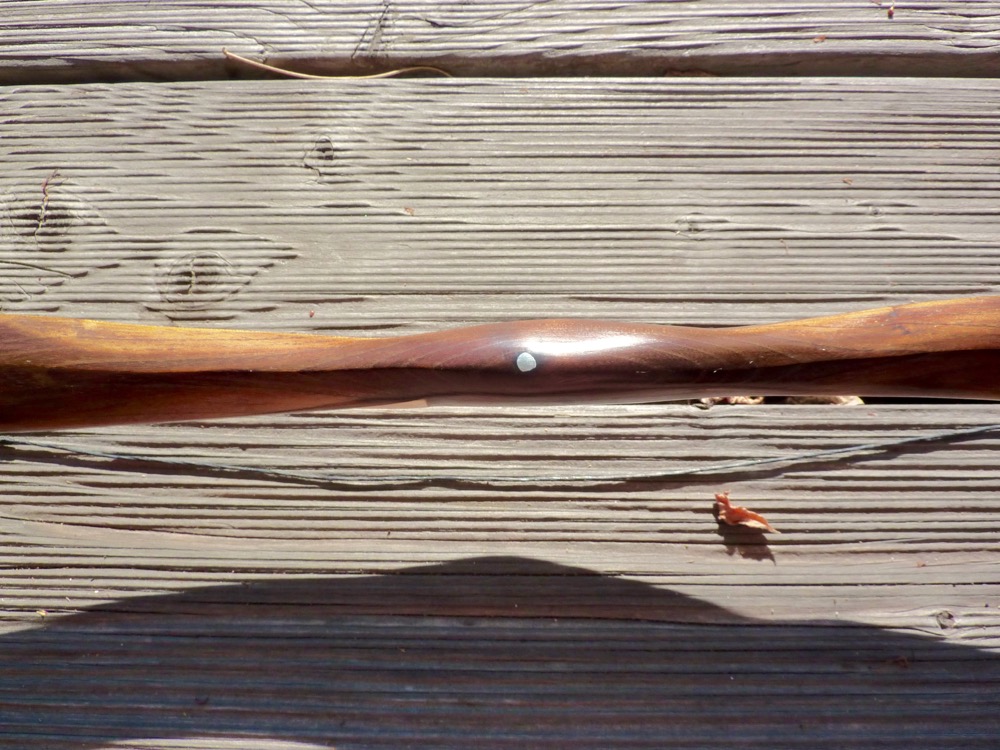 Handle back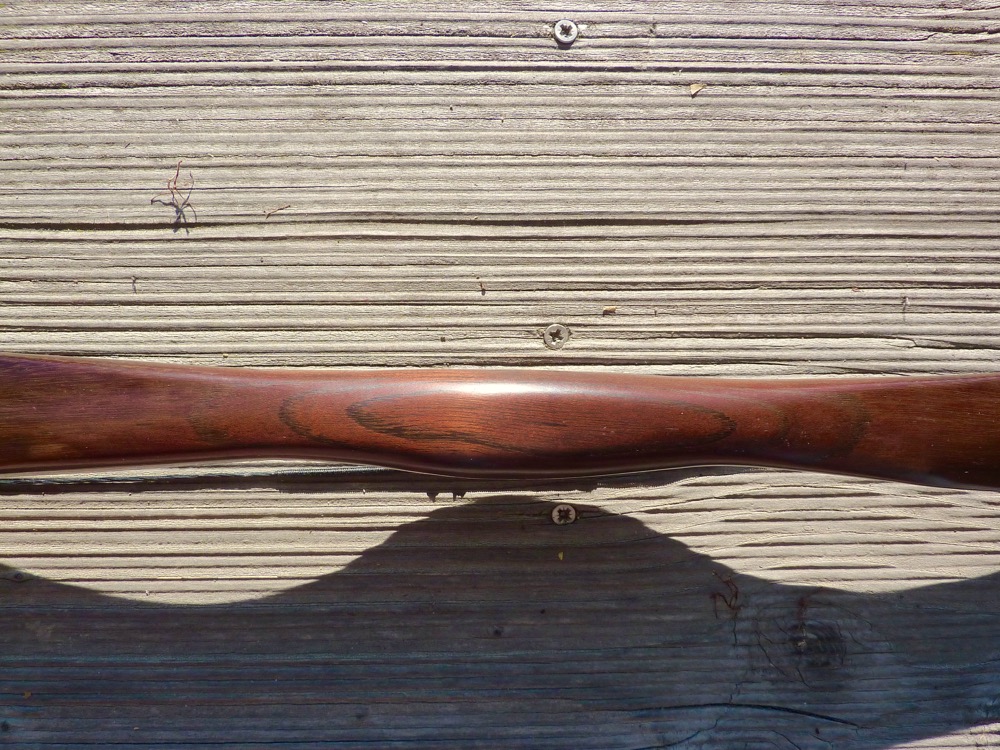 Add. rings on handle, detail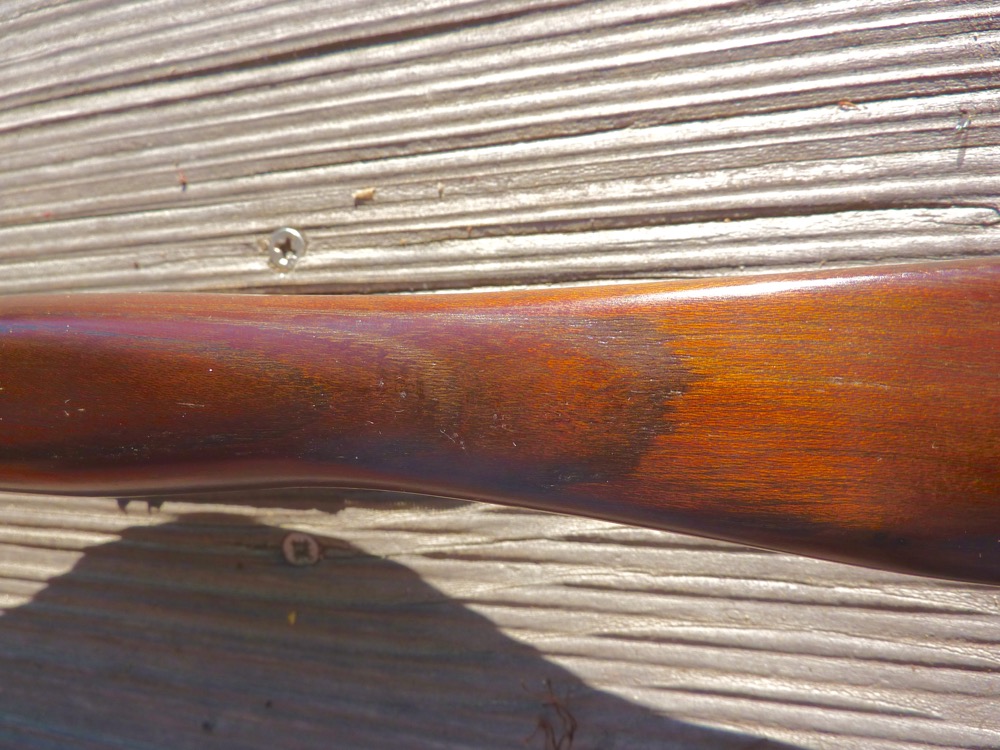 Detail arrowpass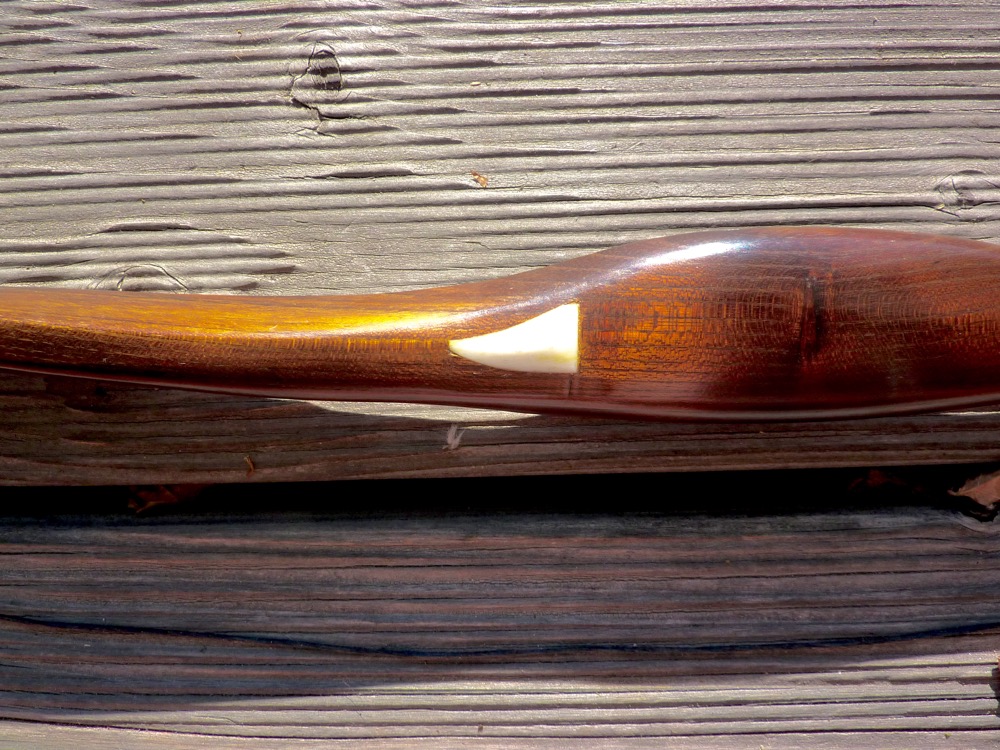 The bow is already shot in and I finally got the f/d pics done. I'm very pleased with the cast of this bow.
Here are the f/d pics: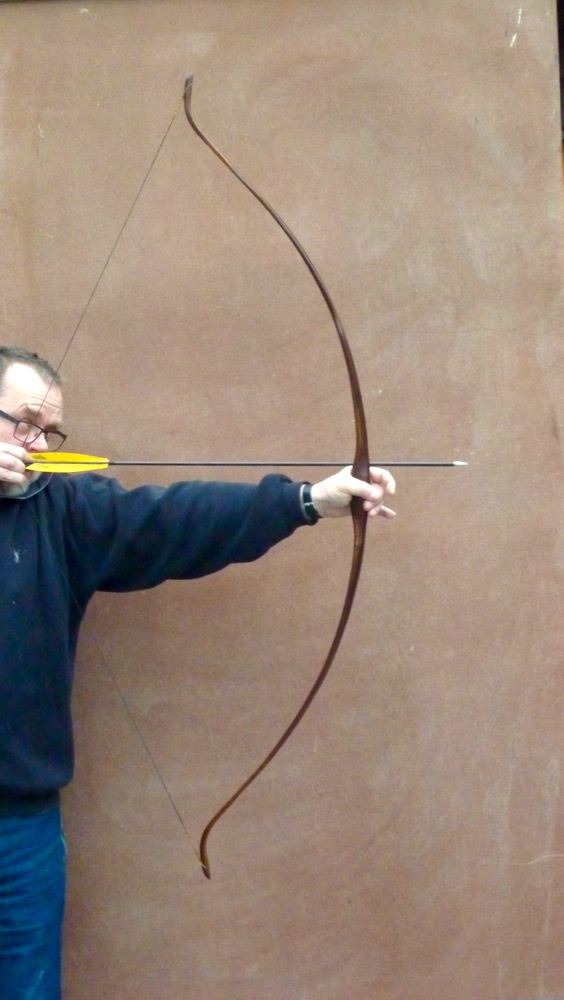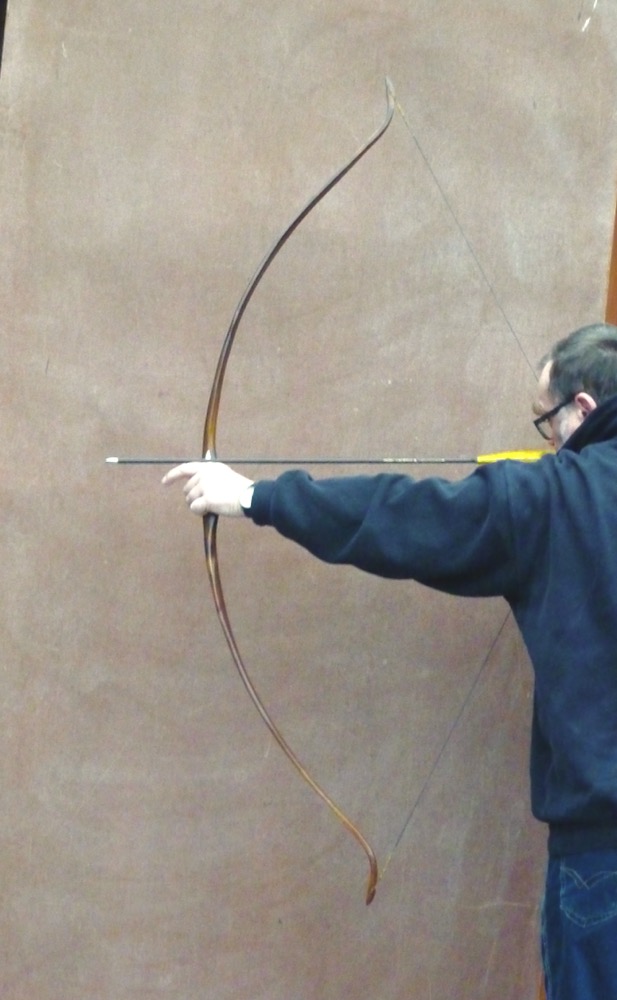 Well, I thought a glossy finish would look good. It brought out the colors a lot more intensively. Though I'm not sure leave it or not …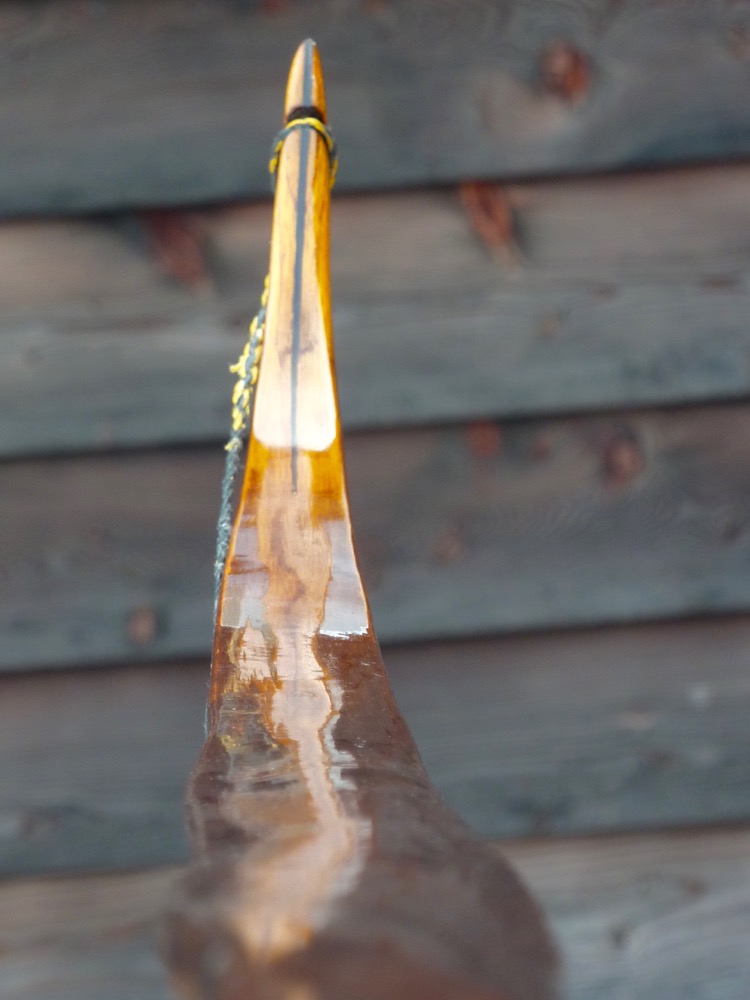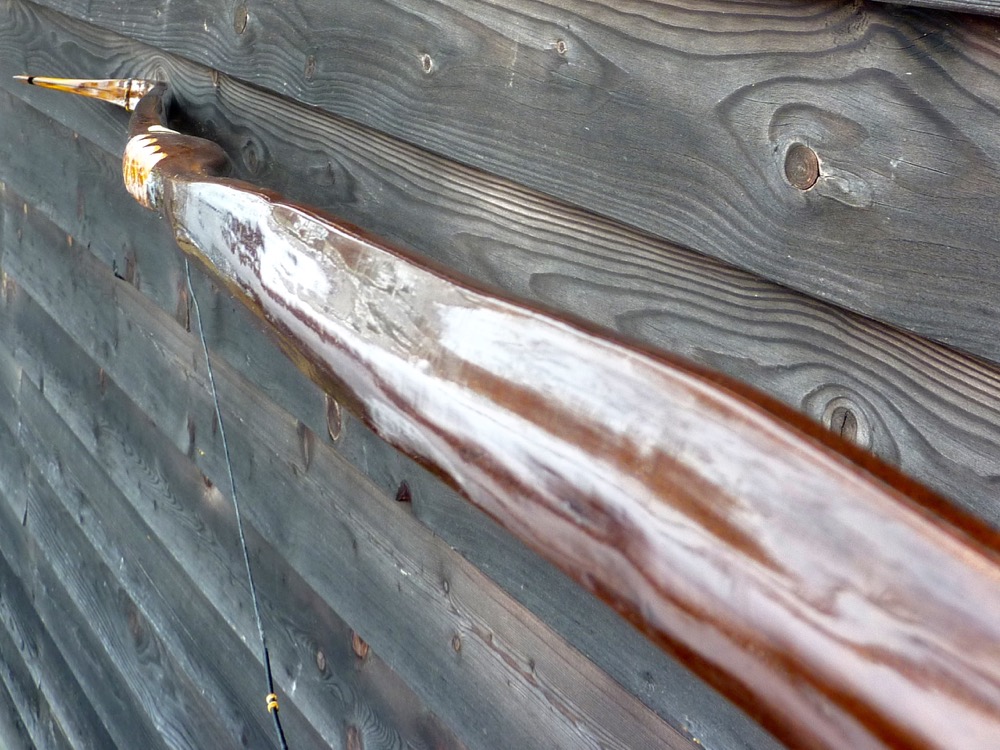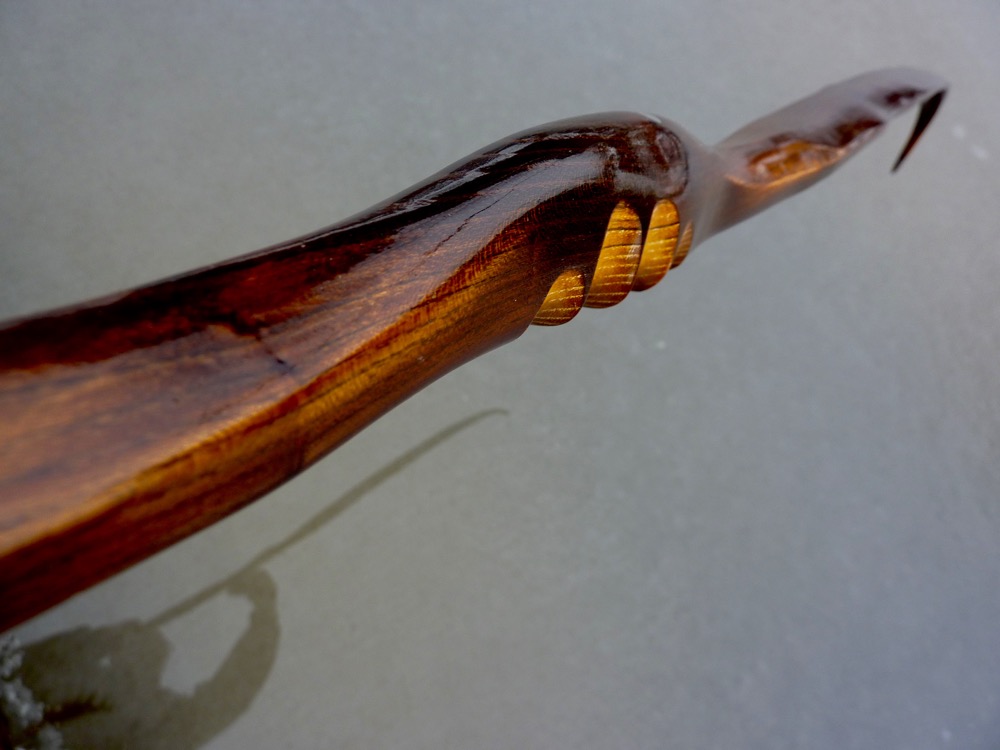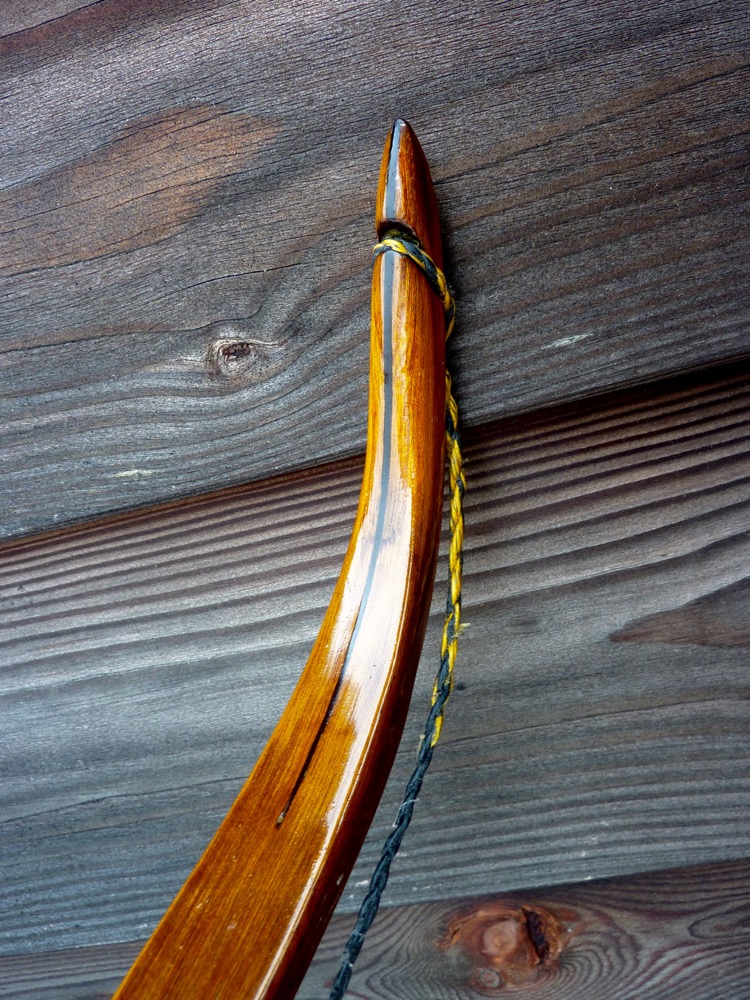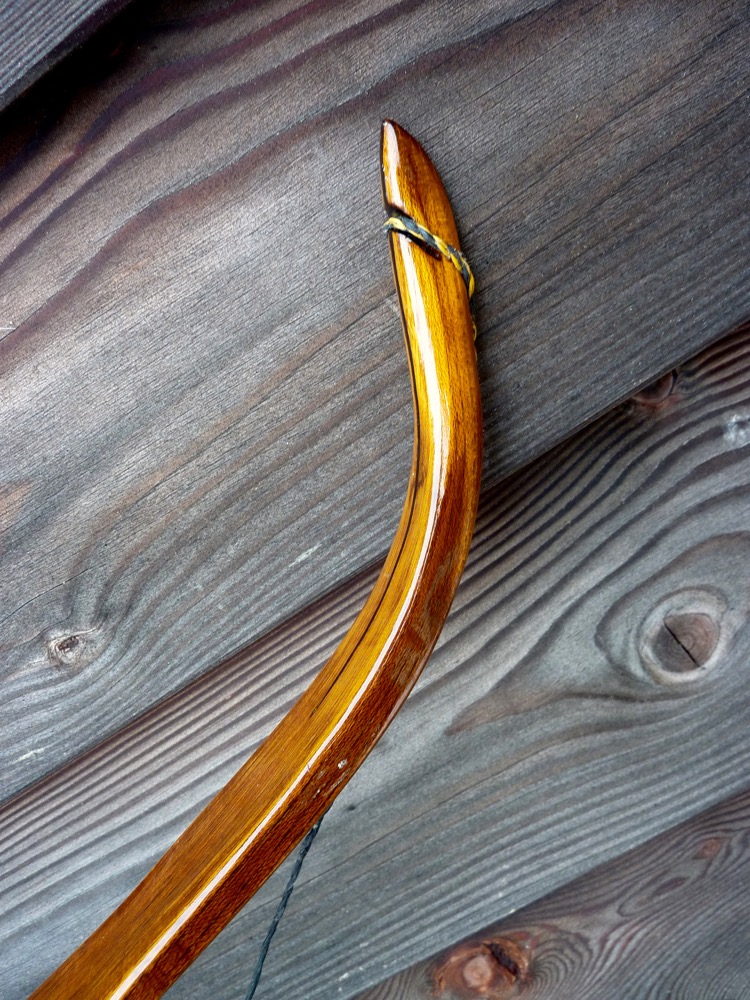 Perhaps you remember, I wasn't really pleased with the contrasting colors on this one. (I did a fuming job with different long timbs at limb, tips and handle). I had three additional rings at the handle back so I decided to carve in some finger grooves to bring the more fresh yeller sage to the surface. I think it did good on the former a bit boring handle. If you look close you can see how the ammonia damps went into the wood. At handle the exposure was only one day.
Btw., in the background you can see my arrows growing: pseudosasa japonica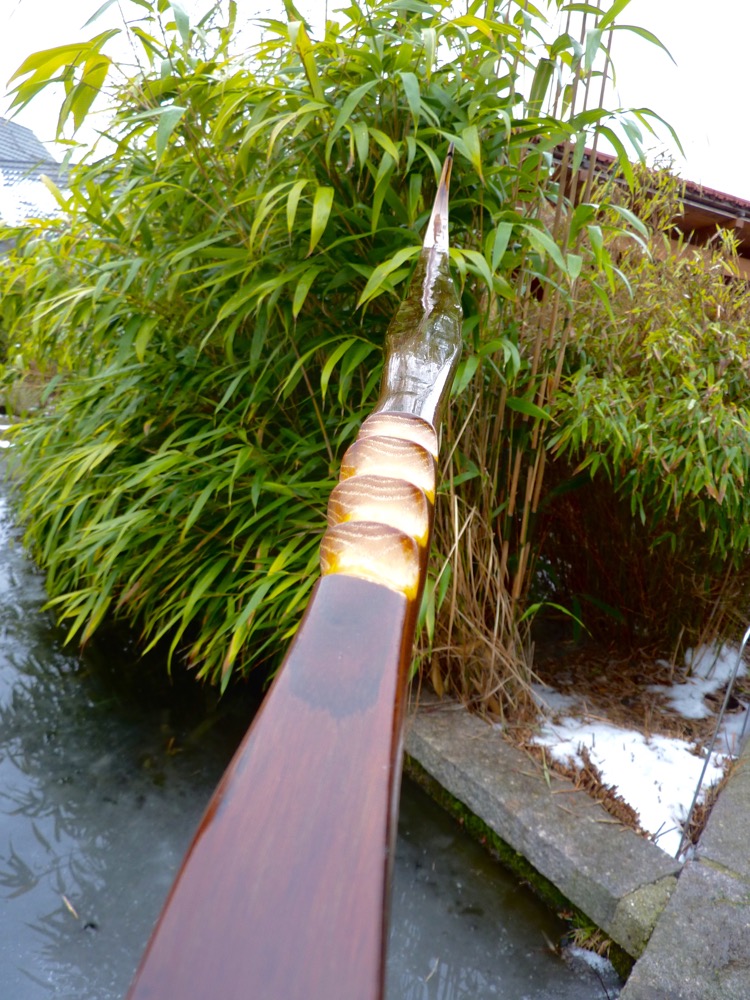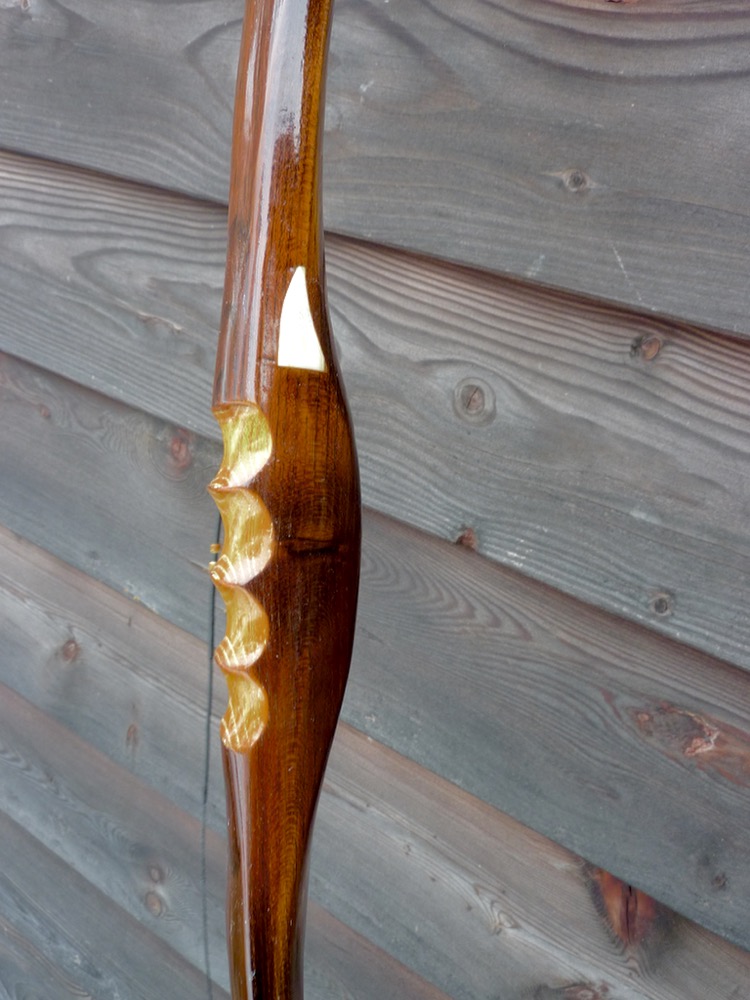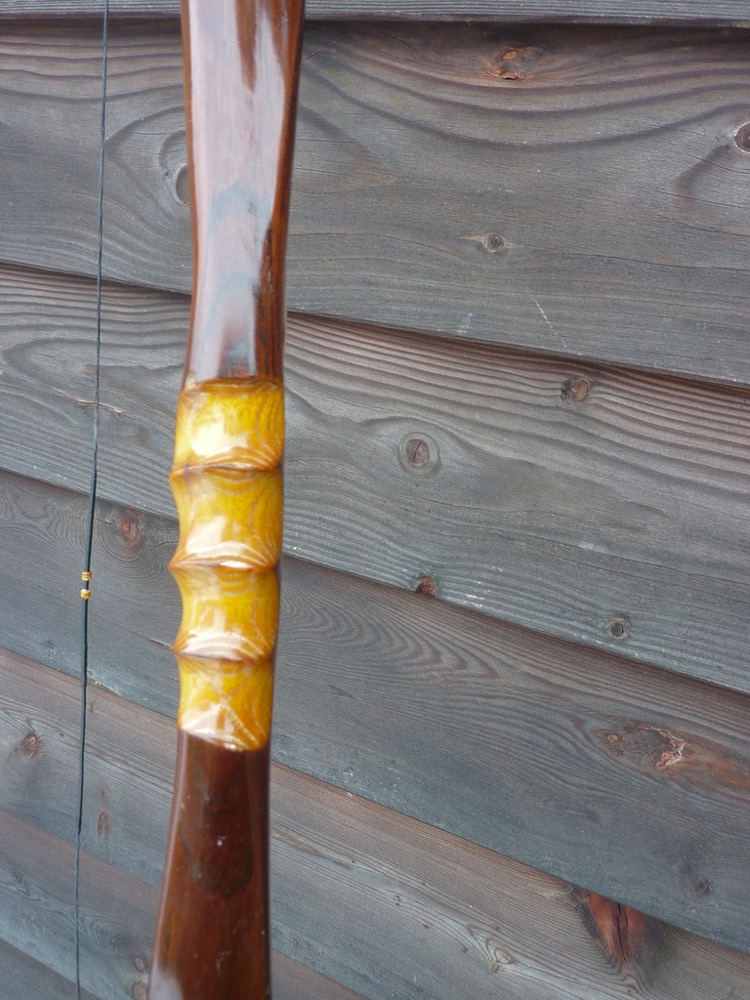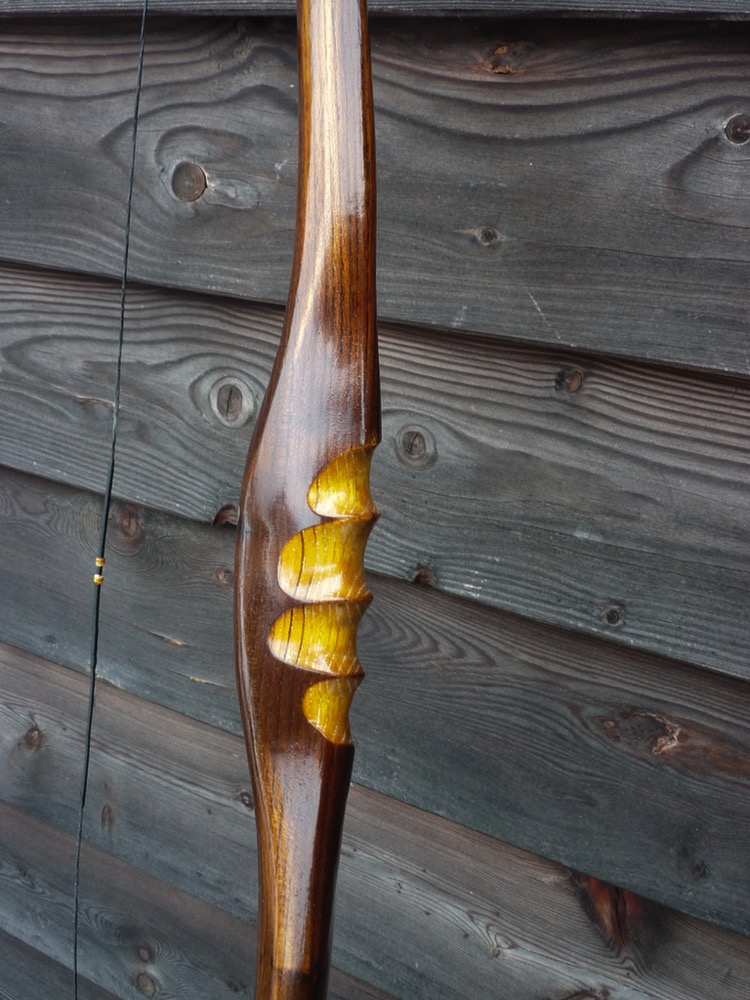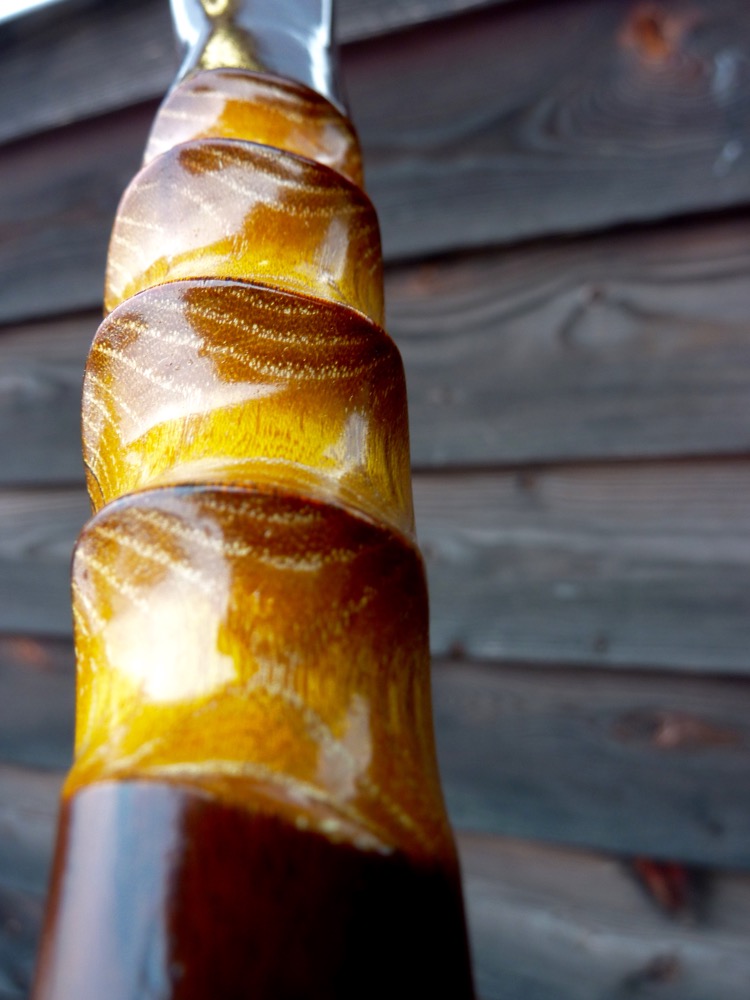 I rubbed some white pigments into the fresh carved fingergrooves, visible in the early wood rings.