This is barberry stave, lat. berberis.
Barberry is a little shrub or bush where seldom a stave can found from. If anyone is here with experience with that wood – I would like to here more.
I have known of the beauty color of that wood.
So you could imagine my smile when this stave was generously donated to me by my good friend Erwin from Austria. Thanks for that really rare wood. It was a stick of 1¼" diameter in the middle. It had some imperfections: One limb with reflex o. k., the other with extreme bend; one limb twisted; one limb with sideway bend of about 5"; really deep drying cracks; one limb began to rot (fungus).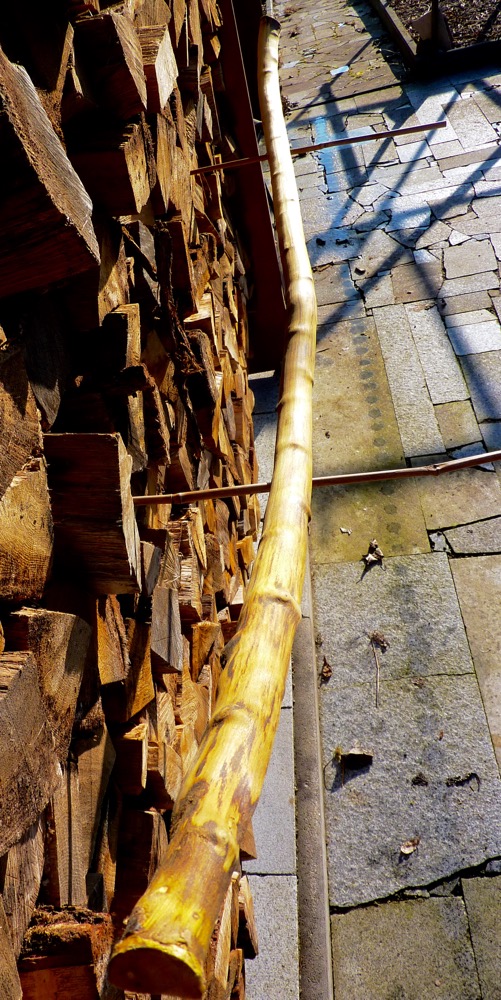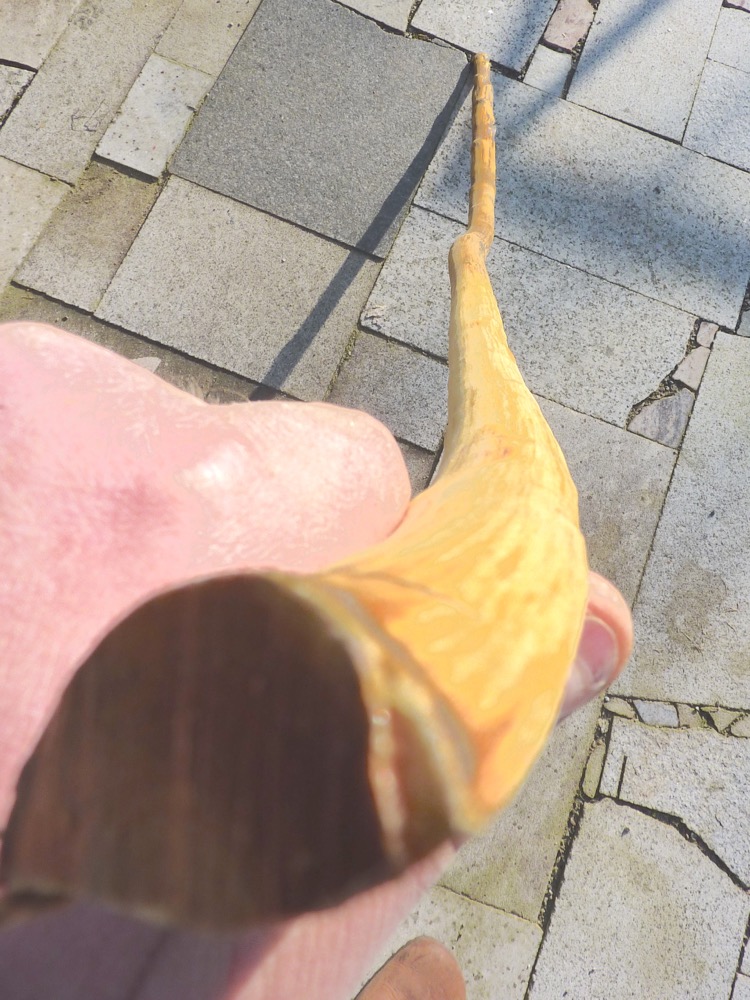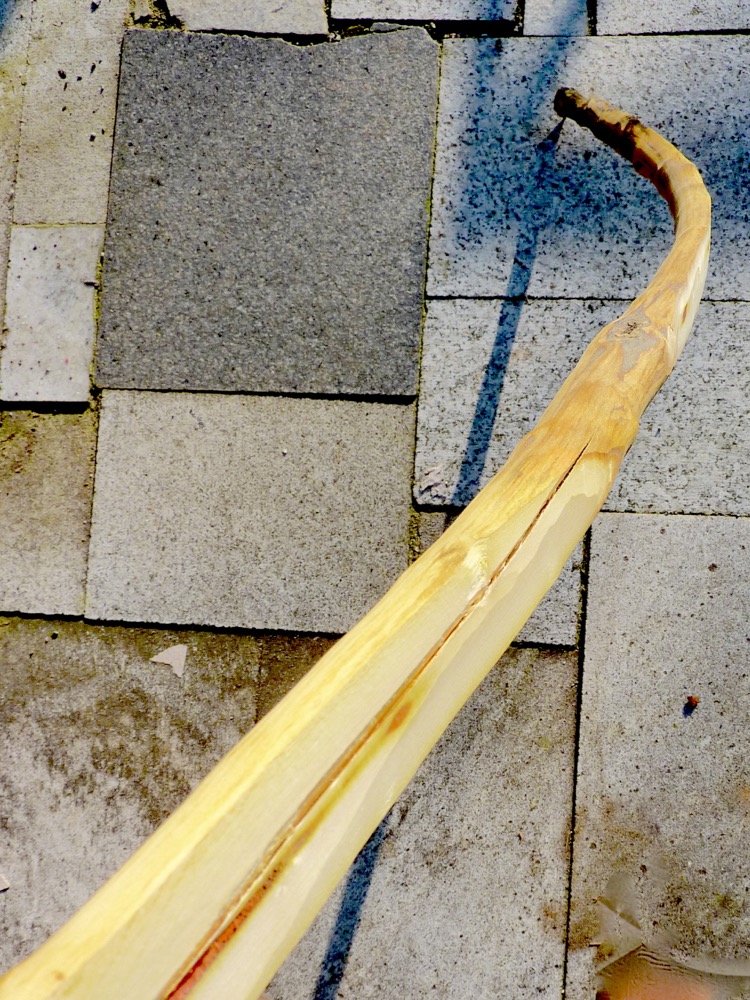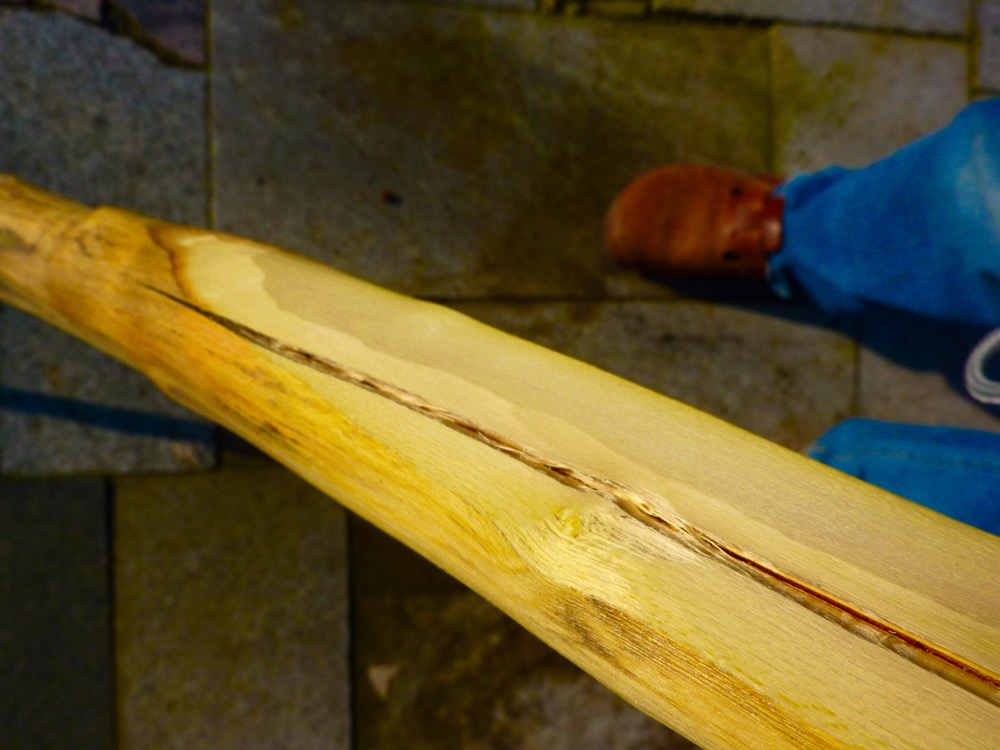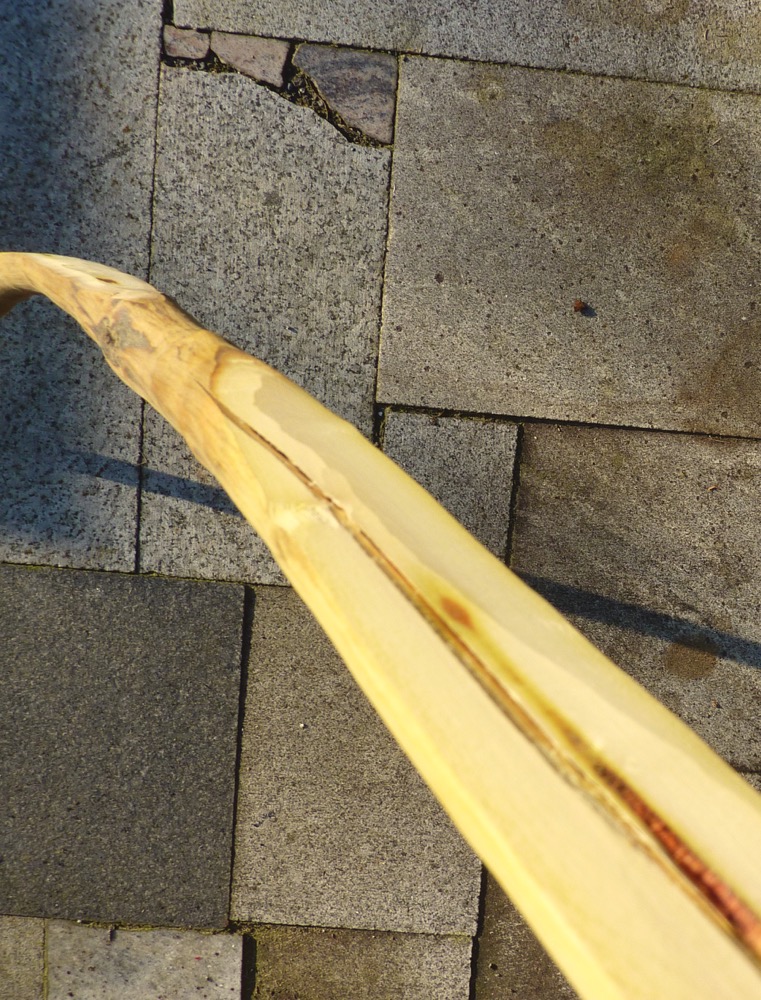 The color of this wood inside is incredible  – it is a bright green, hard to get pics that shows the beauty. On the back is a deep green you can see some reddish stripes in one limb in the other the fungus have left the grey or black flecks.
This is what I did with that stave:
I did several steaming  and heating seasons with that wood, but it seems it always wanted to return in its original shape. Don't got it 100% where I wanted, so the lines doesn't look that perfect on that bow.
The diameter was small and I wanted to go for max. width. The high crown would cause a stiff stick, I decided to go for a gentle kinda HLD (hollowed limb) to use the whole width. And it worked great. Holds a reflex of 4".
The wood is dense, not far away from osage, but more homogenous – not that great difference in early wood and late wood. Very springy, set is less than ½". I count it high as bow wood, to bad it is that rare.
58" ntn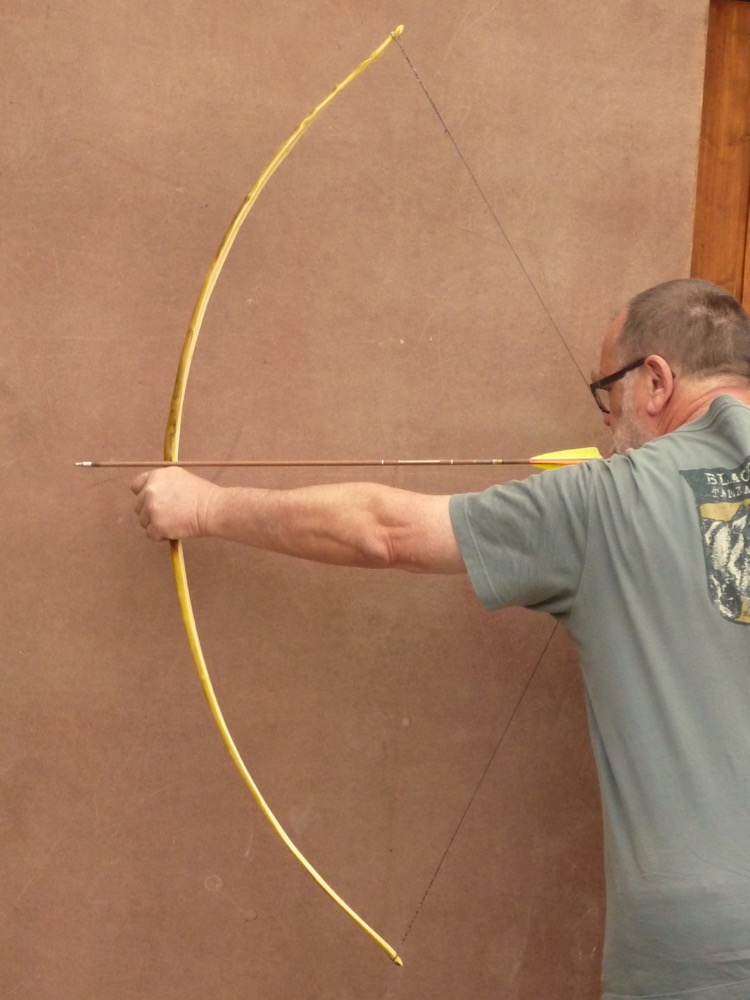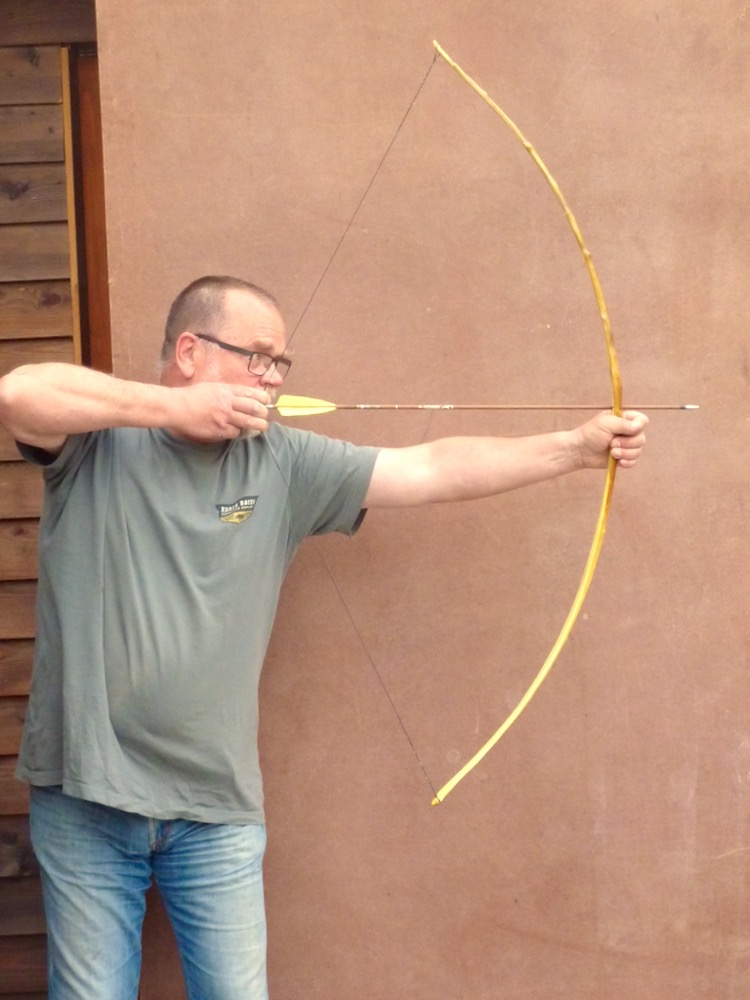 The stave was cut in an angle, I let it be like it was and did a single kerfe nock on the upper and a 'normal' double kerfe on the lower.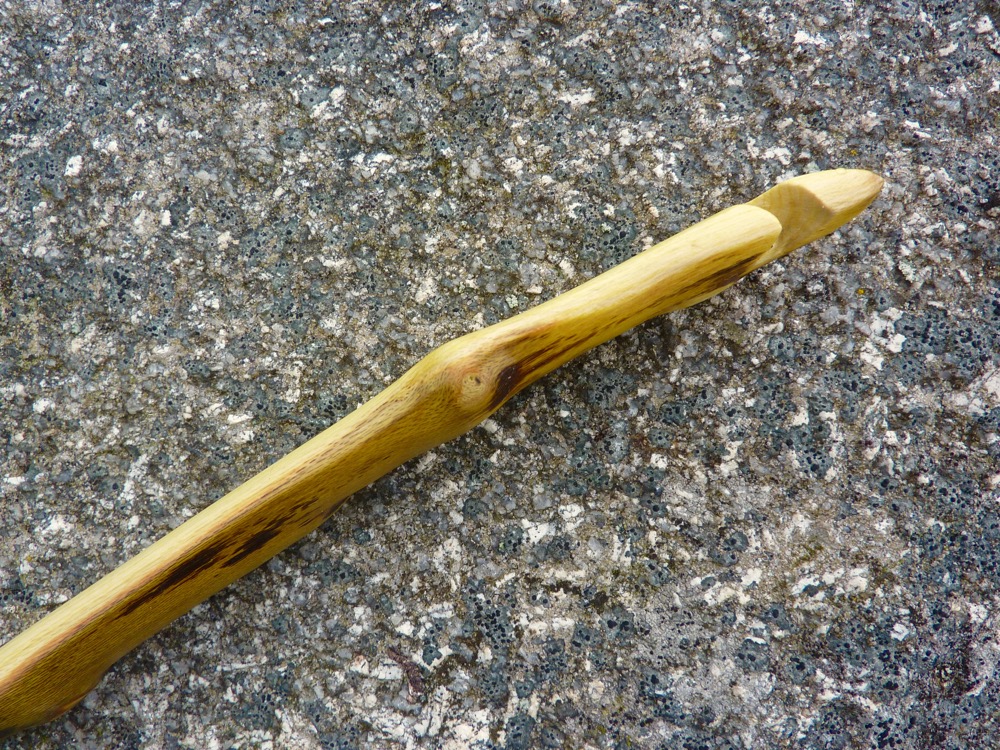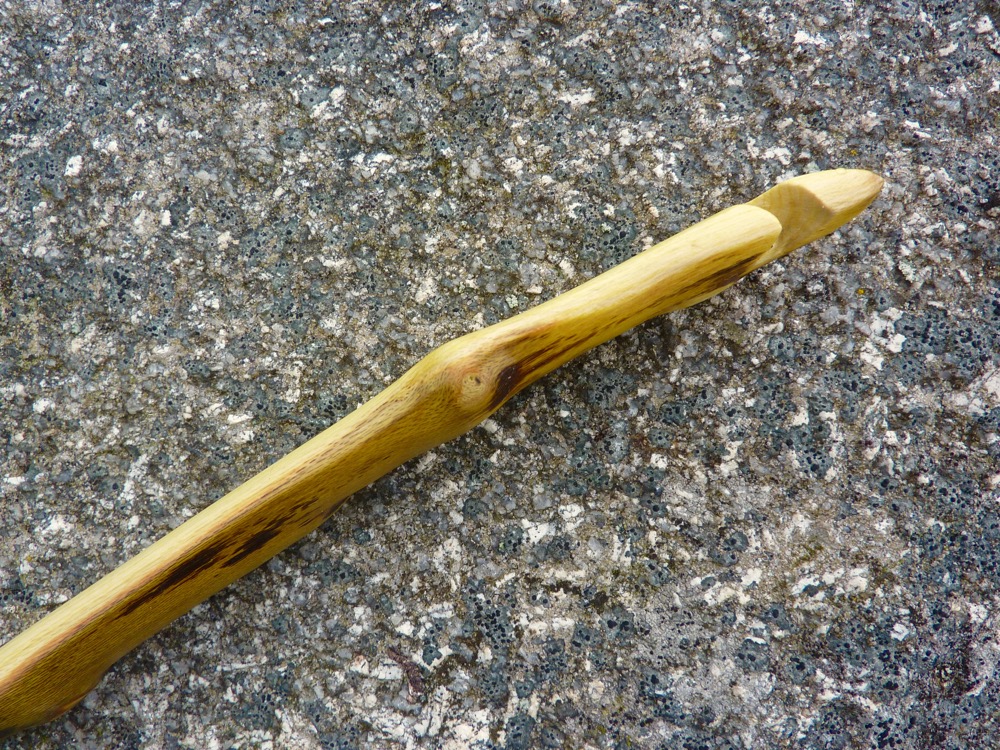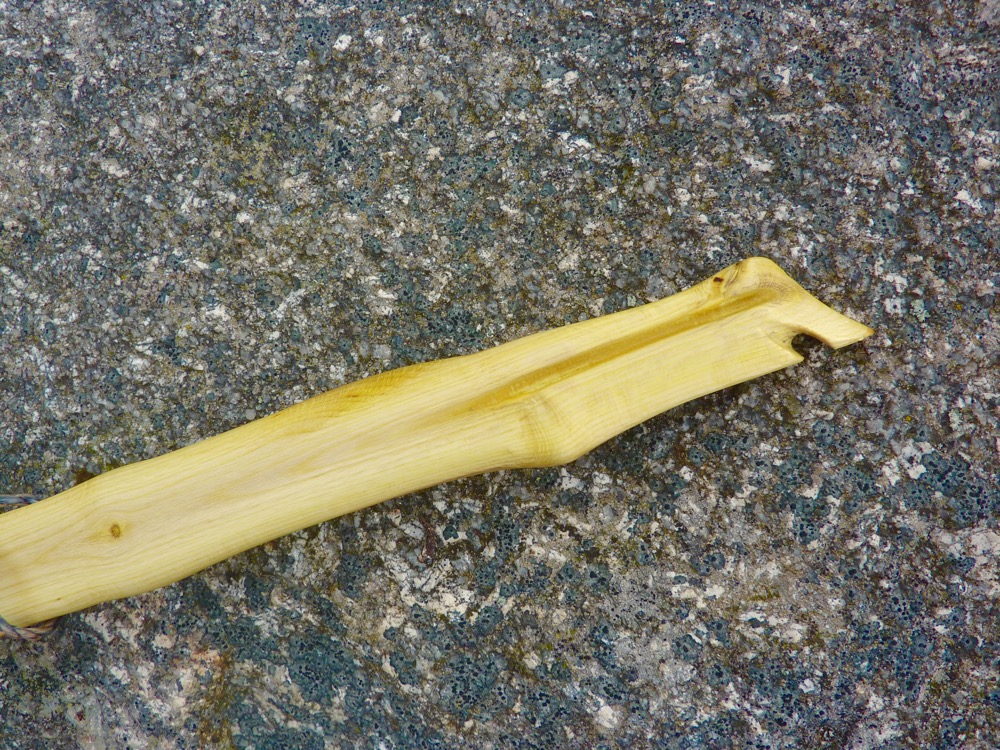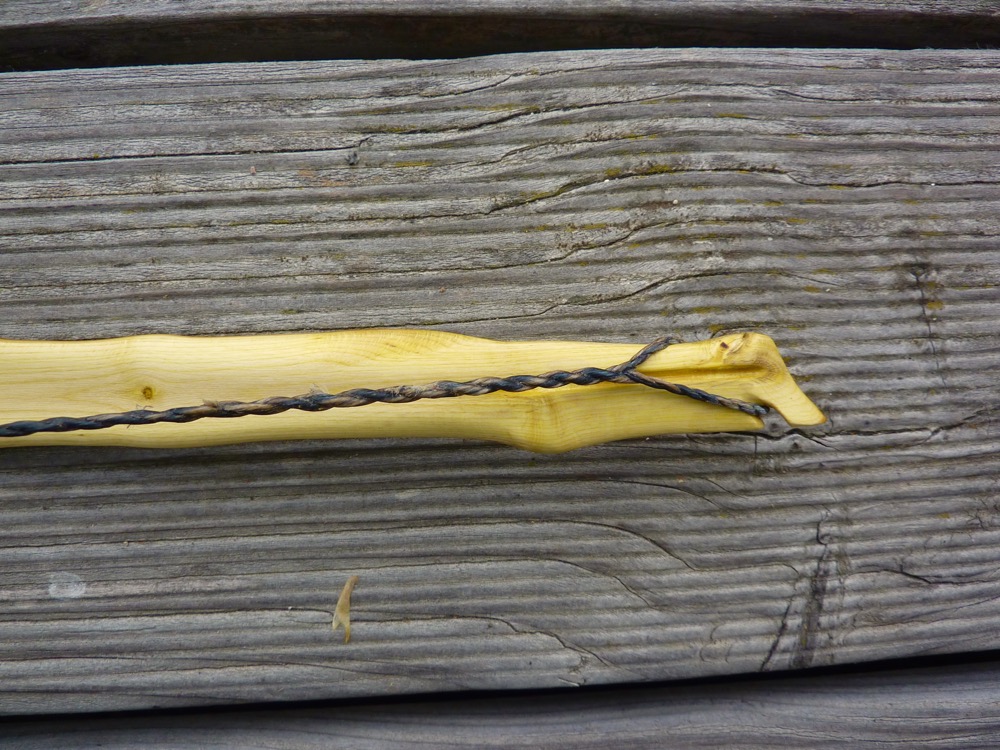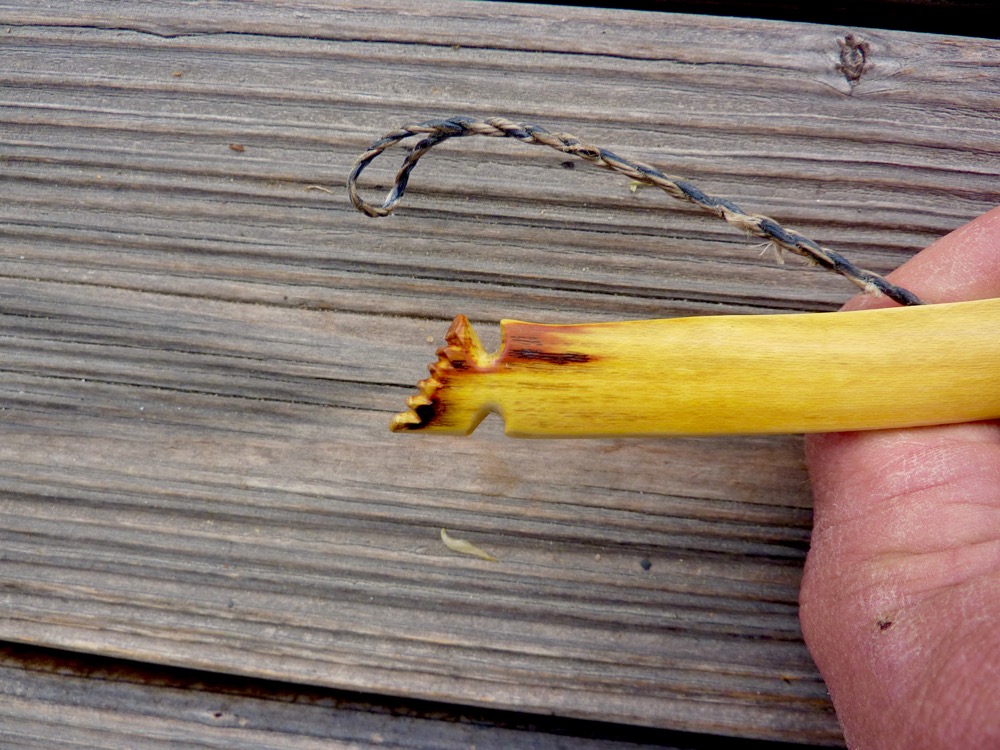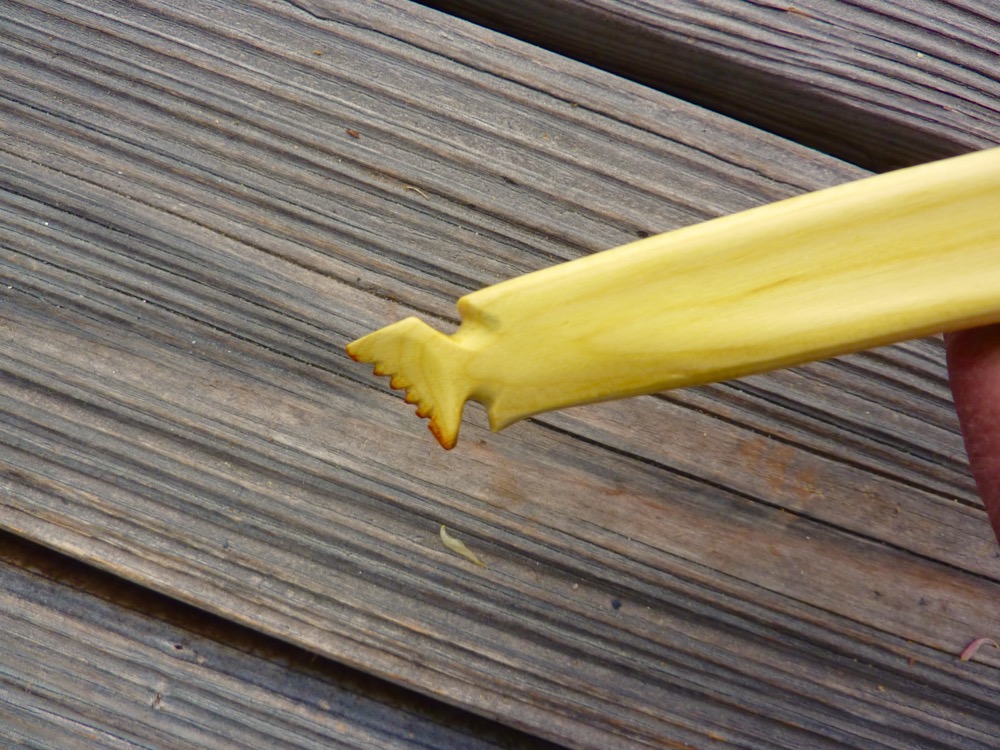 Nothing is added to that bow, except a burned mark for arrow position and the string.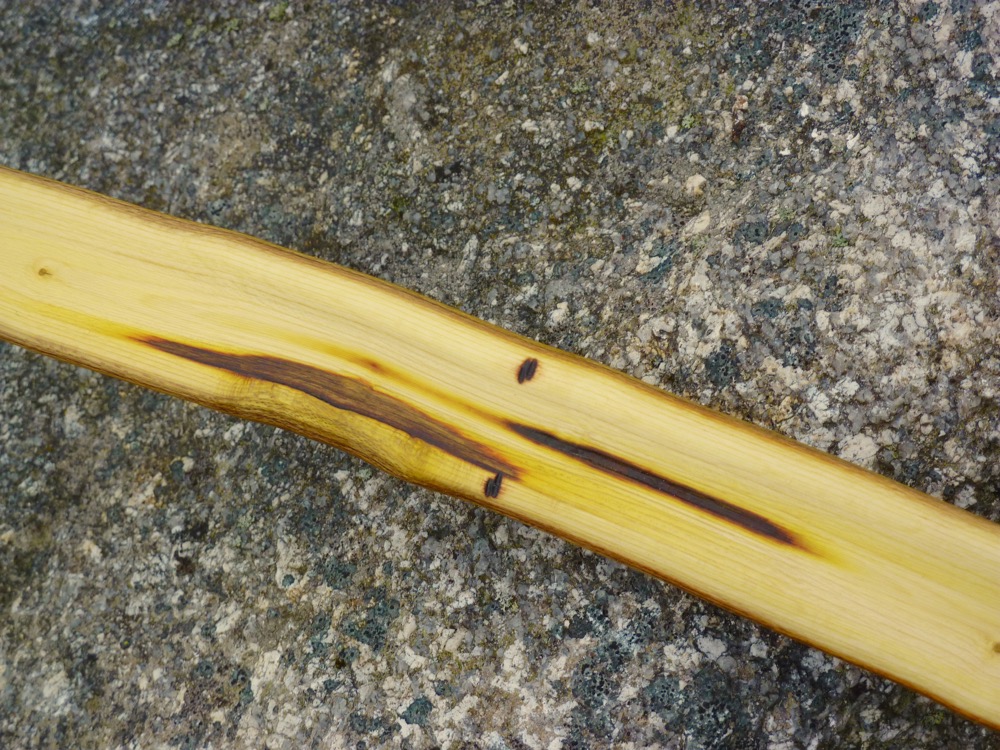 reflex of unbraced bow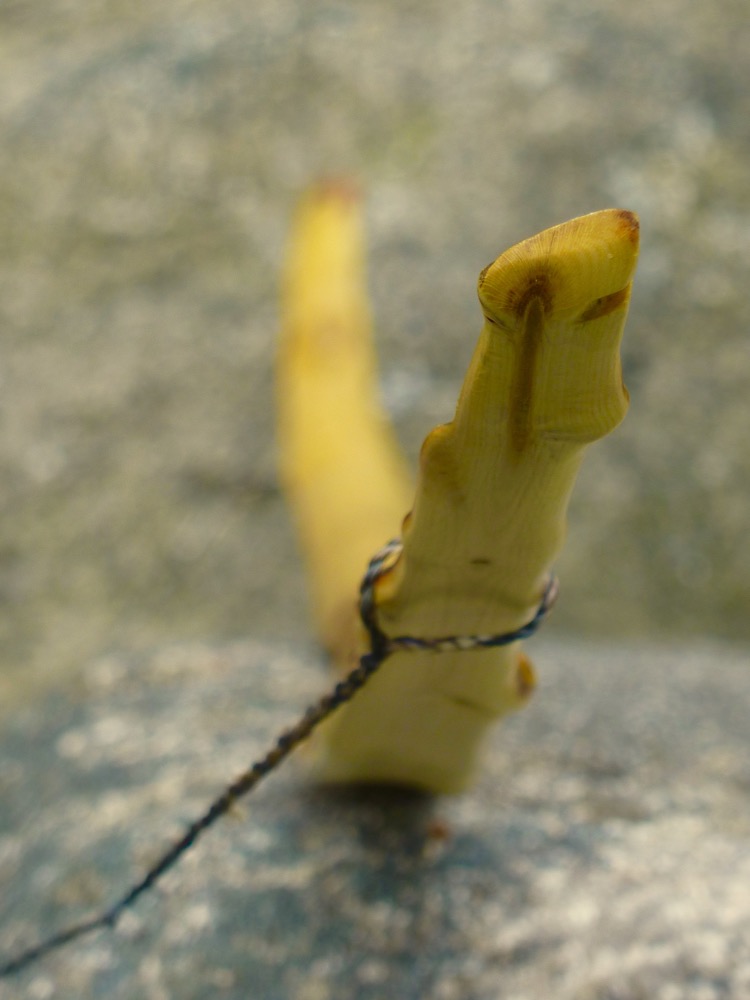 knotty back, upper limb in foreground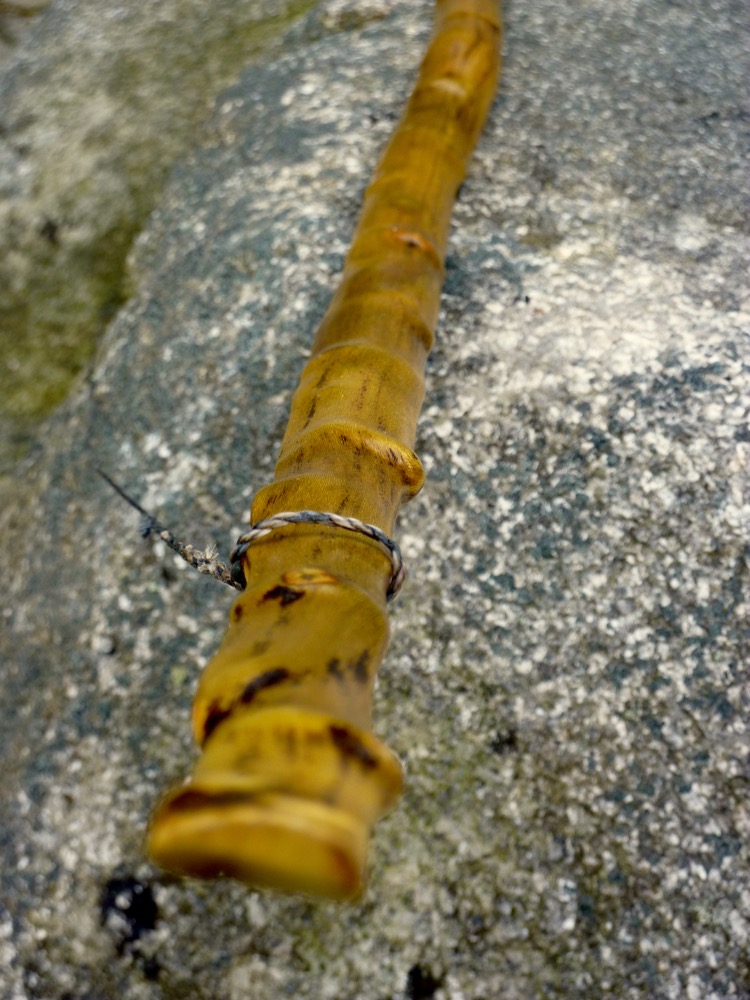 No color, no dye on that stick.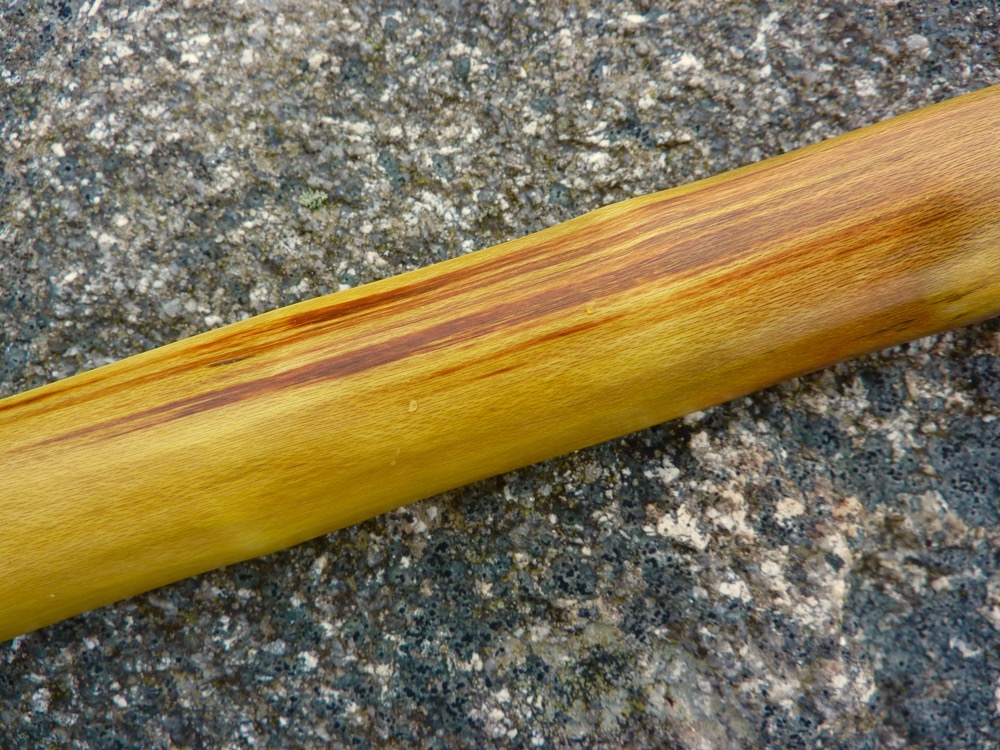 A crack filled with super glue, not a drying crack but windcheck or torsion