Elderberry stick with warts 48/26" (No. 111)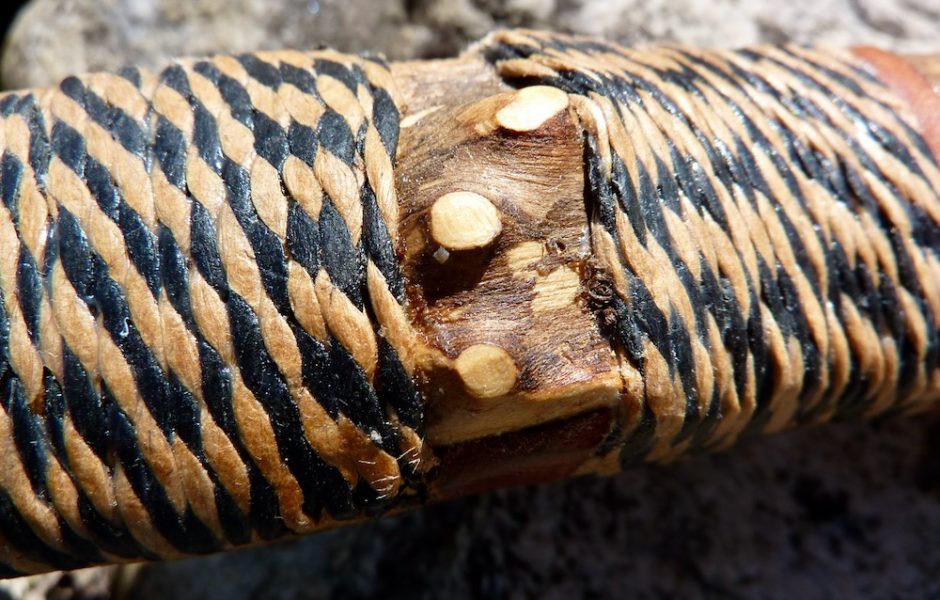 Not much to say, just a stick with slightly rounded belly. The back is dyed with ironchloride, tips are buffalo, The handle wrap is a 2 ply twisted cord made from paper (!) (found it at IKEA). This bow has three cluster pins on the back, one was unavoidable laying in the handle. The pins got filed down, some leather under the wrap made a good transition to the pins.
Not steamed, not heat treated, just a bit heat corrections for string alignment.
dw/dl: 48#/28"
ntn: 66½"
bh: 5¼"
max. w.: 1½"
mass: 532 gram
asymmetric
bendy handle
species: sambucus niger
08": 06,8
10": 12,9 (+6,1)
12": 18,0 (+5,1)
14": 22,4 (+4,4)
16": 26,9 (+4,5)
18": 31,4 (+4,5)
20": 35,9 (+4,5)
22": 40,0 (+4,1)
24": 44,0 (+4,0)
26": 48,3 (+4,3)