How to camo paint a bow's back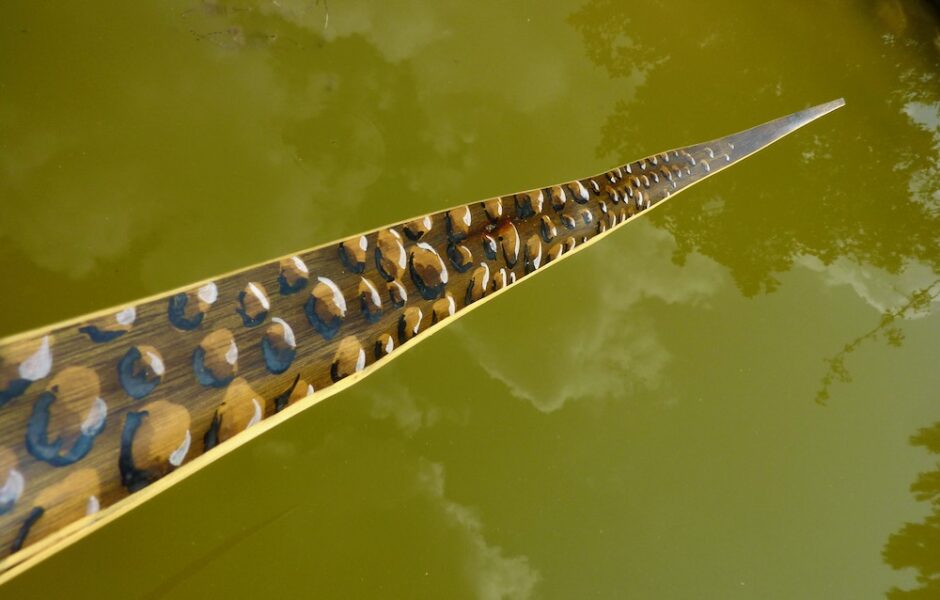 I will show here my procedure to quickly paint a camo (here on a bow blanc). It doesn't take much more time than an hour plus drying times.
The back ring is chased, sanded and degreased. The edges, back/sides, are left sharp. After the paint process the edges will be broken.