2 weeks curing time …..
Here comes the next step, I've done it 2 weeks after the first. This is my second and last layer of sinew, not as much as the first.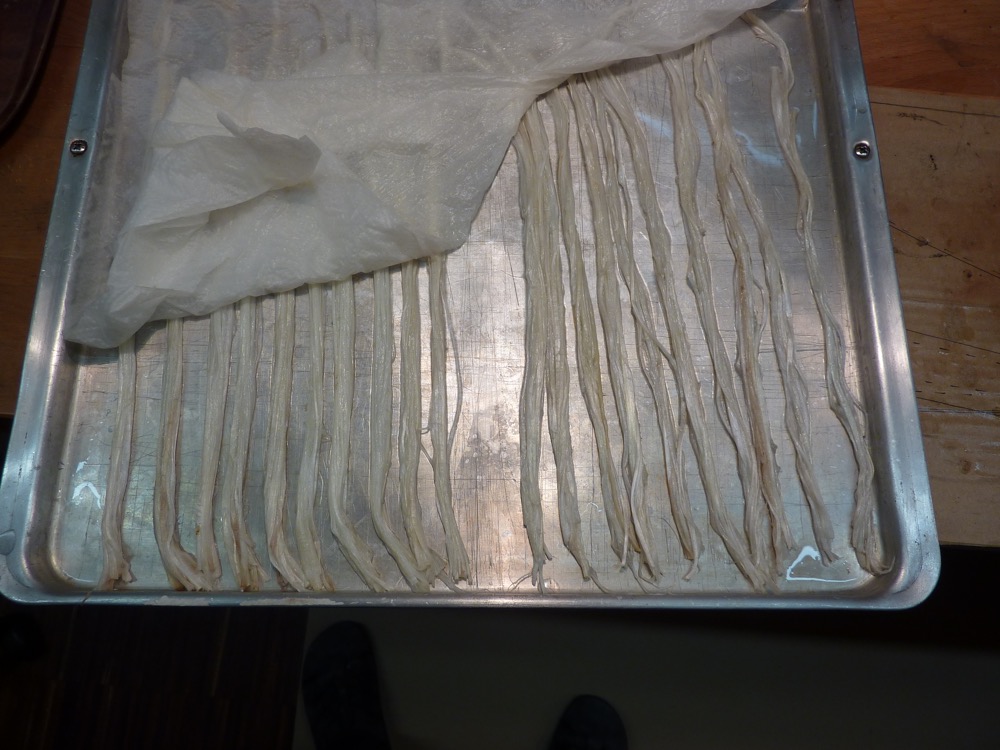 I preped the first layer carefully with some layers of thinned hide glue.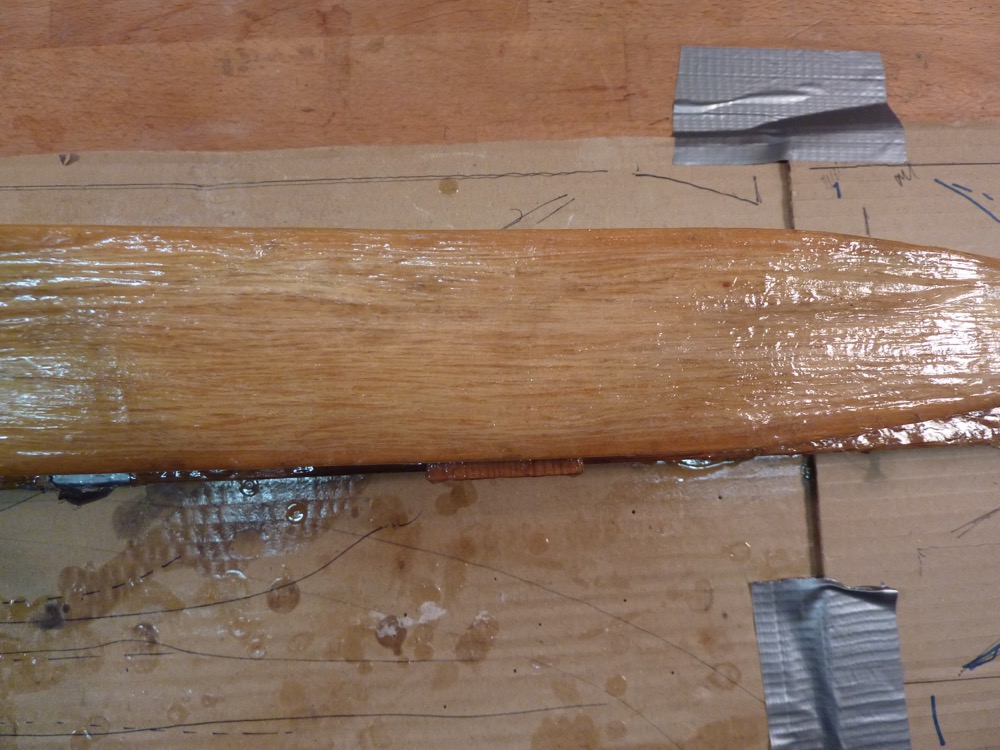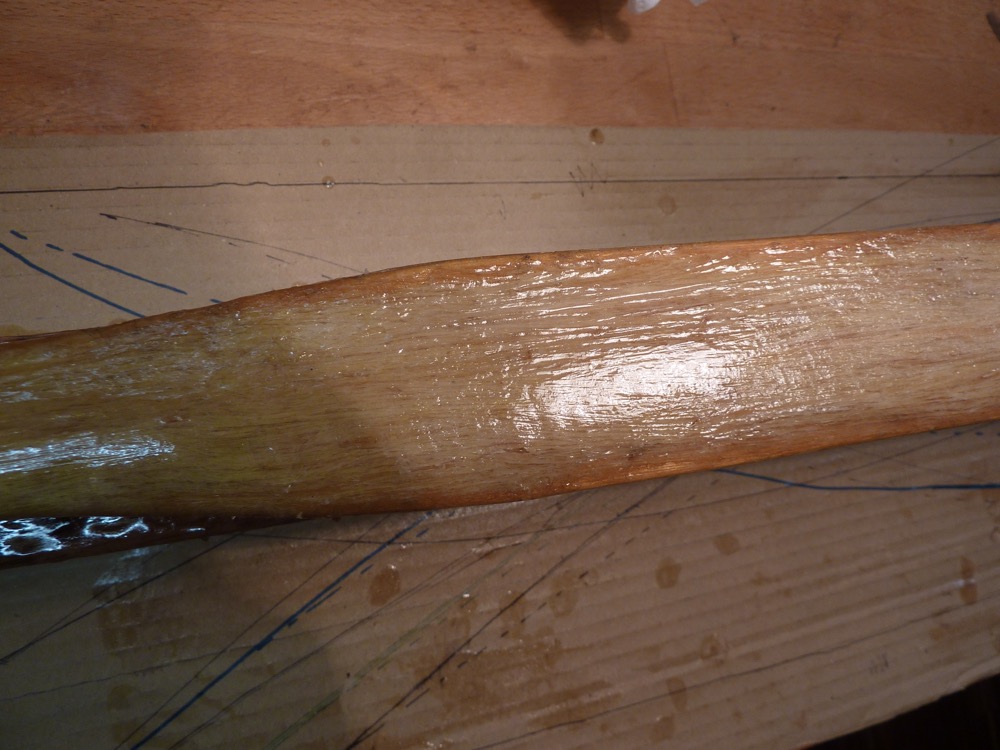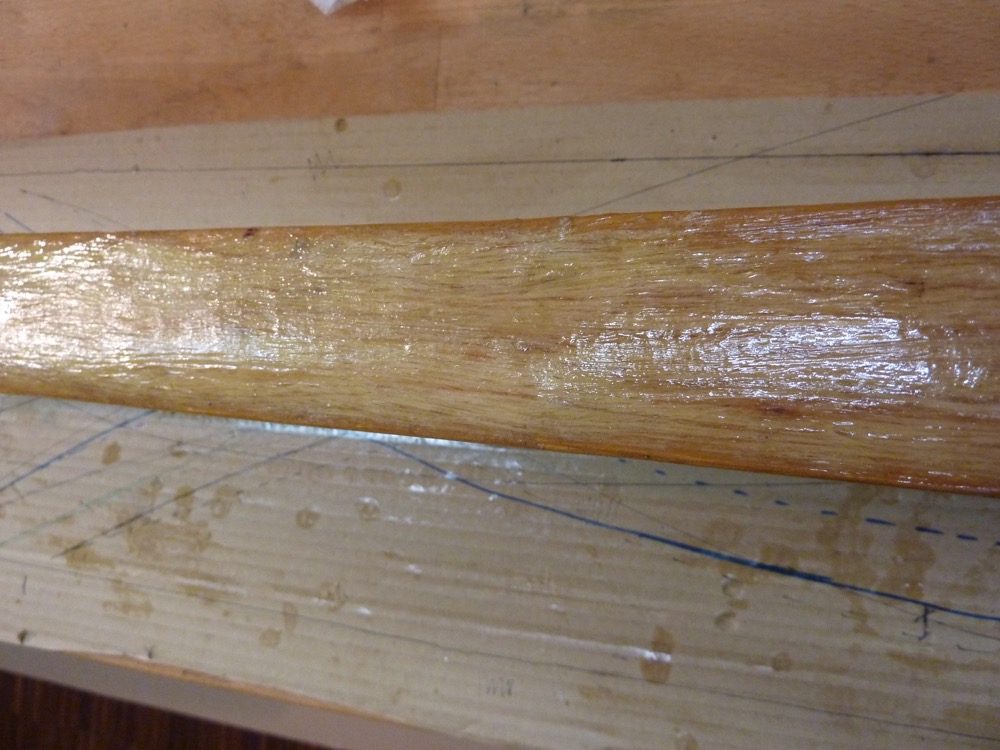 Here you can see how the bow is attached to my sinewing rack. A short piece of ff, two srews and two wedges do the job.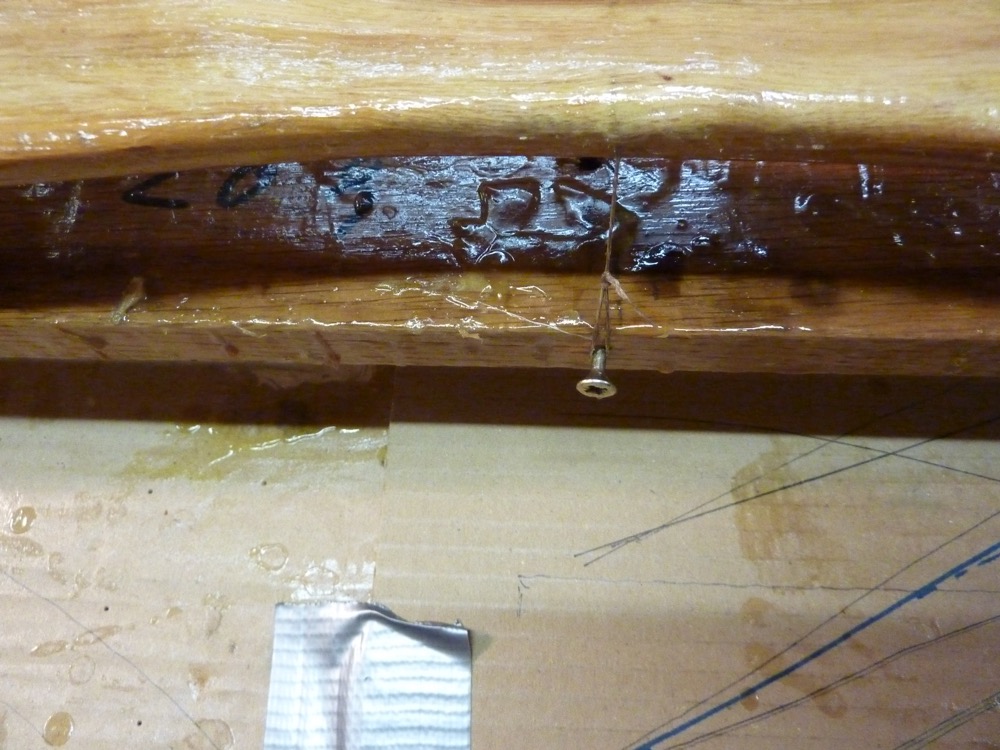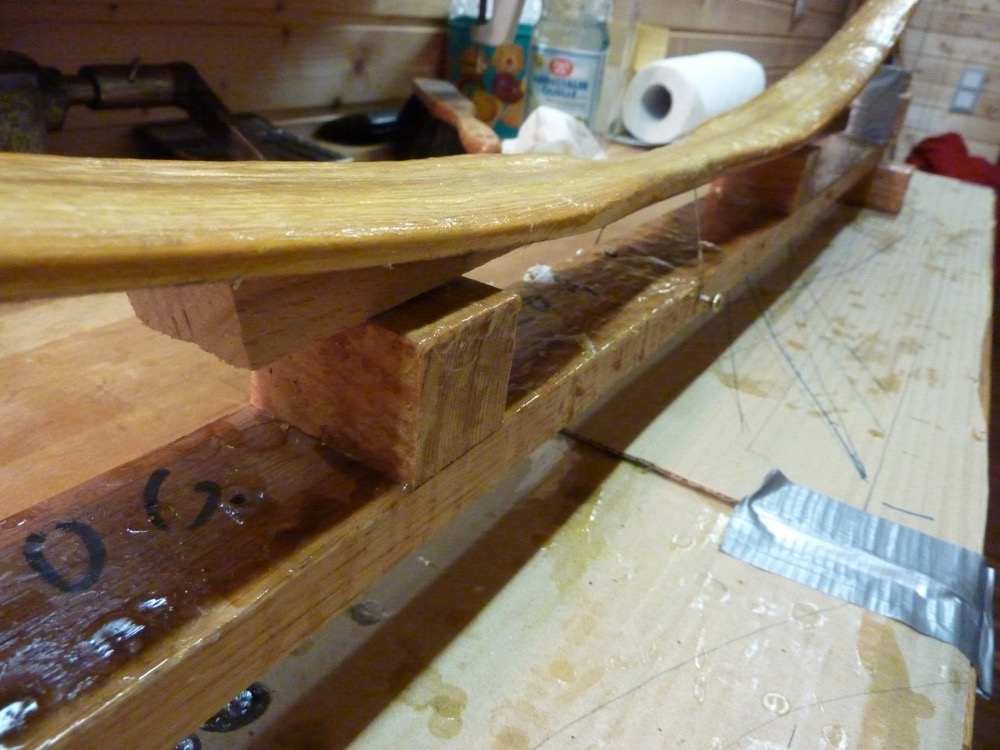 The bow is braced backwards like in the first sinew session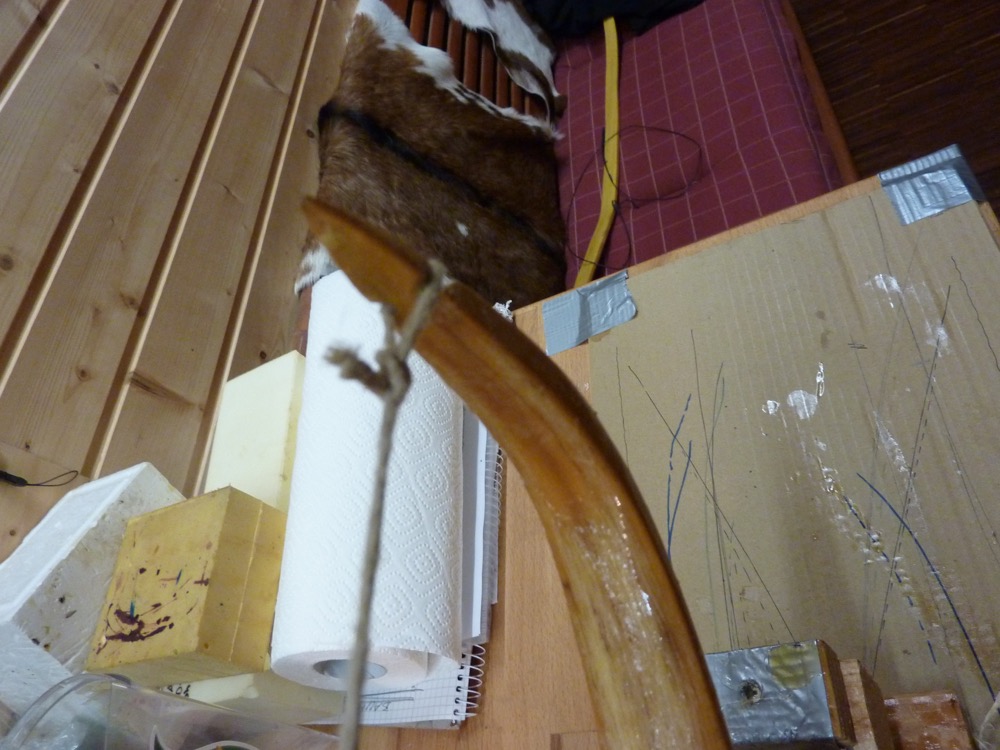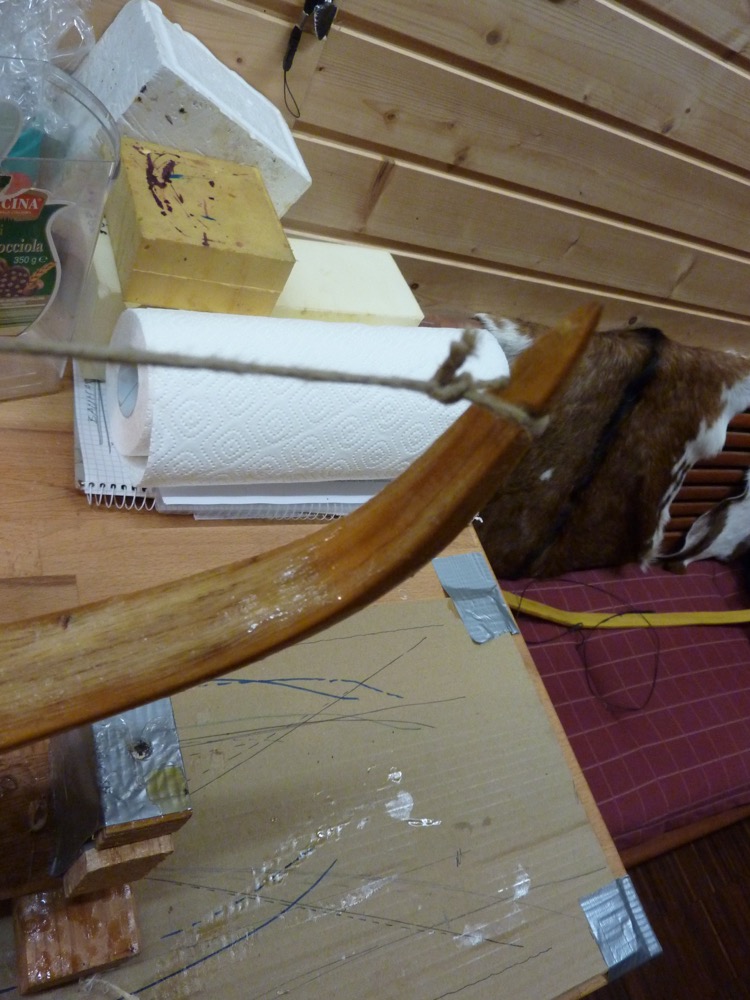 No pics from the sinew job, because of sticky glue …., but this is how she came out after 3 days of wrapping with rubber textile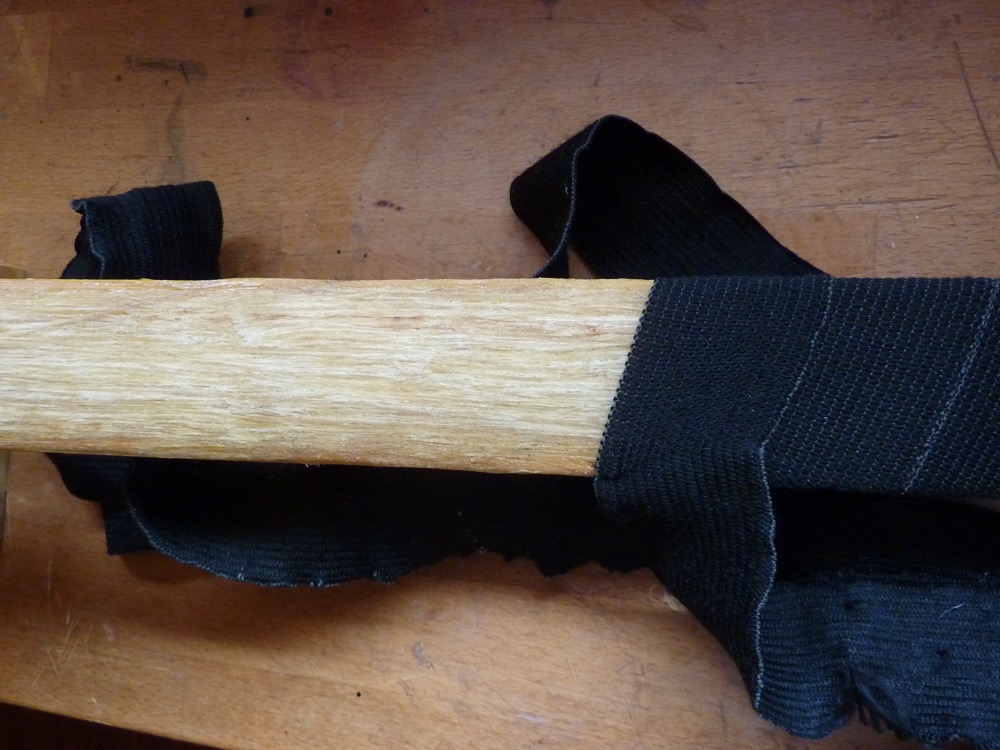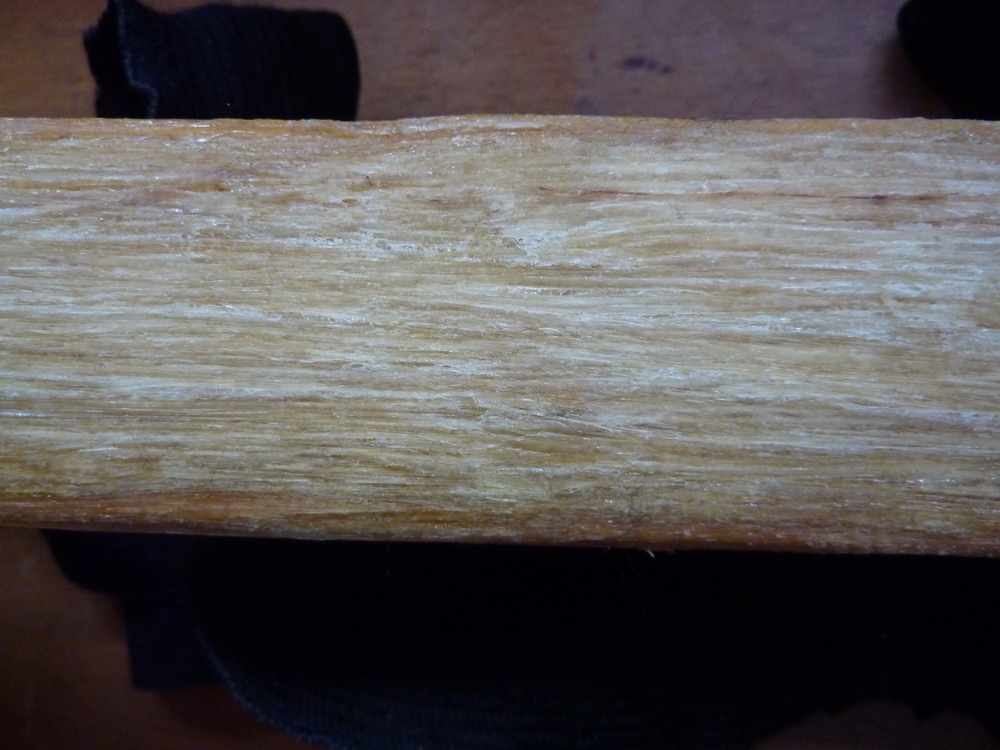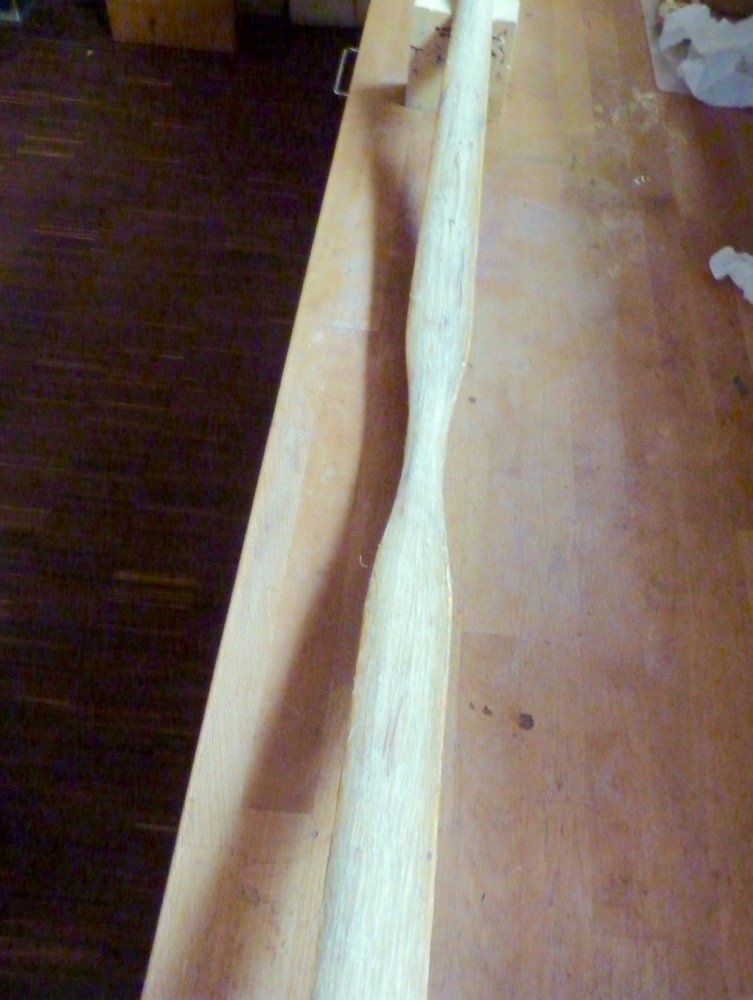 After further 10 days I did wrappings at handle and tips. I secured the parts left and right with tape.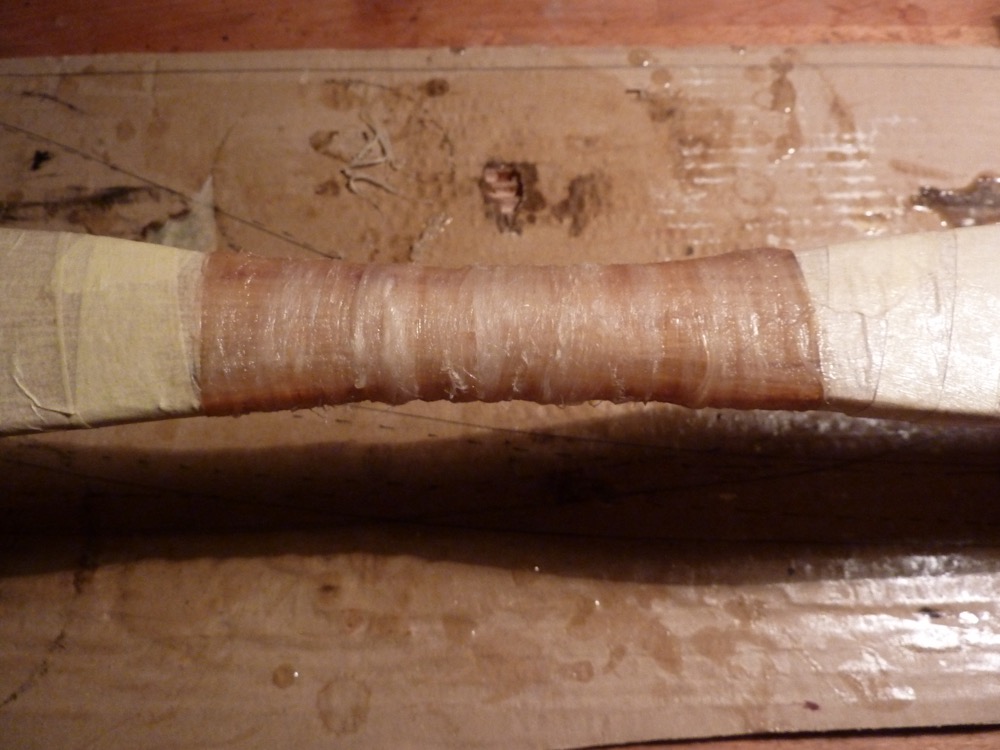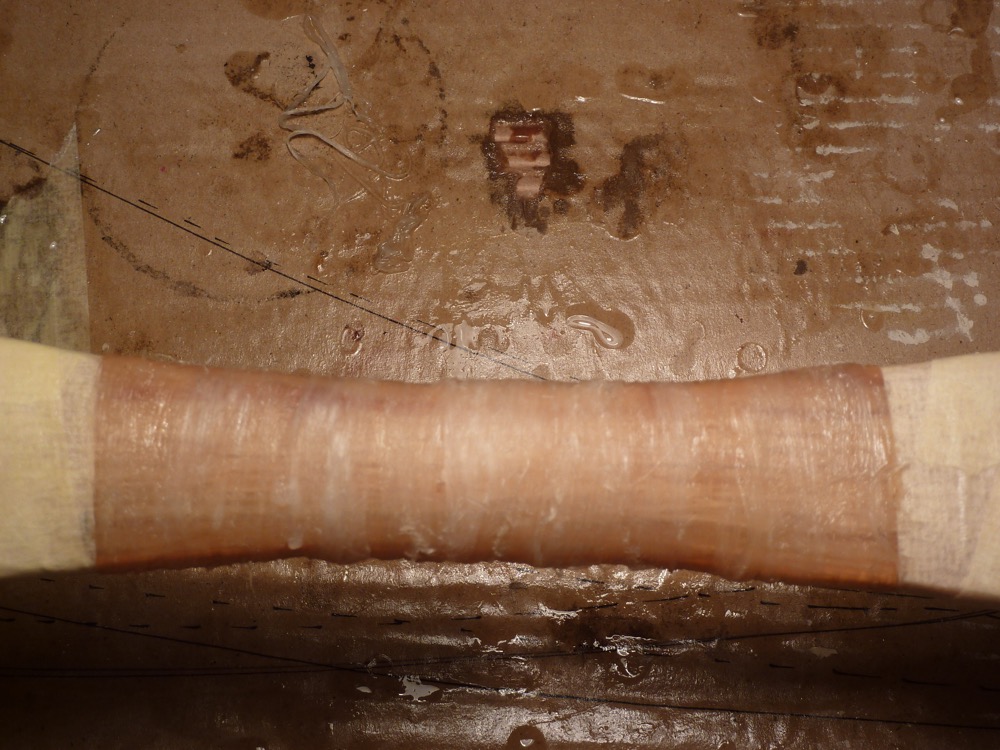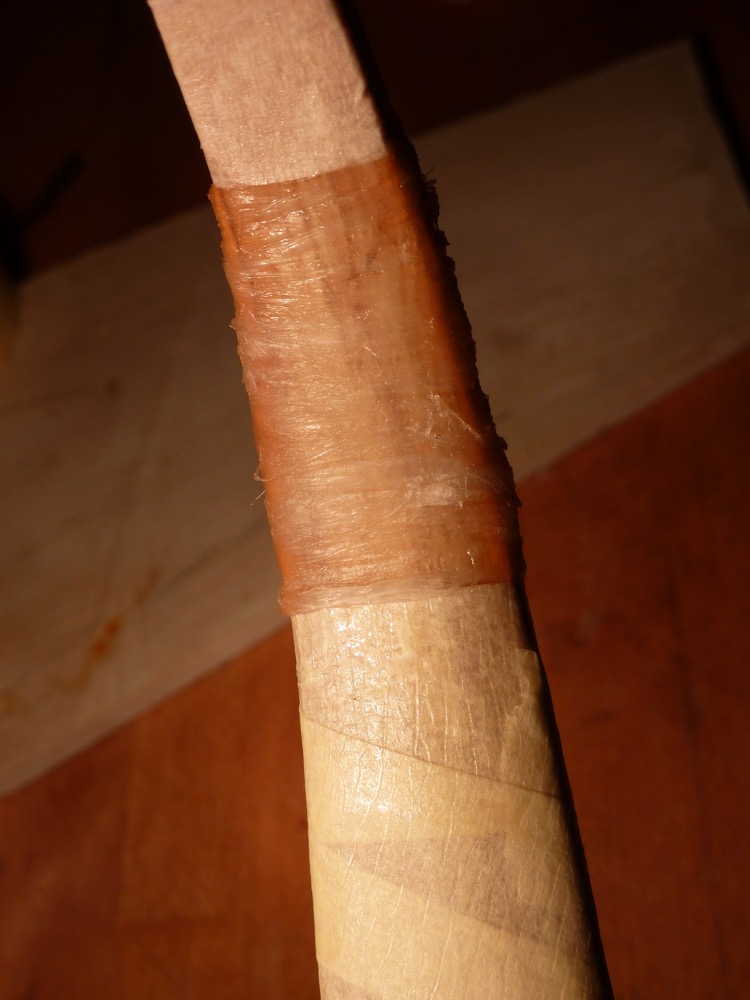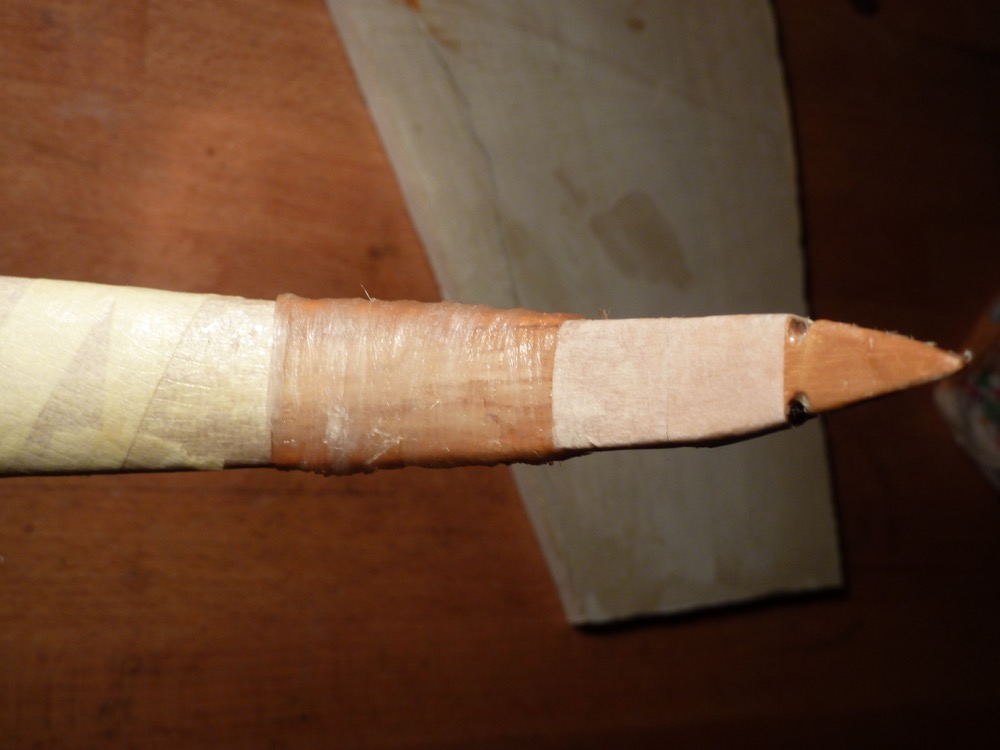 After  a week the  sinew wrapping has cured enough to go for painting with earth pigments.
I always wanted to make a nw-coast bow. But wasn't lucky enough to get my hands on a suitable piece of yew. This bow has nothing to do with nw-coast, but it's a shorty and a good spezimen to improve my skills in nw-coast art. So forgive me when I try to do a nw – coast motive on a sinewed osage with statics. It's just an exercise …
First the whole sinewed limbs get a first layer of bright ocre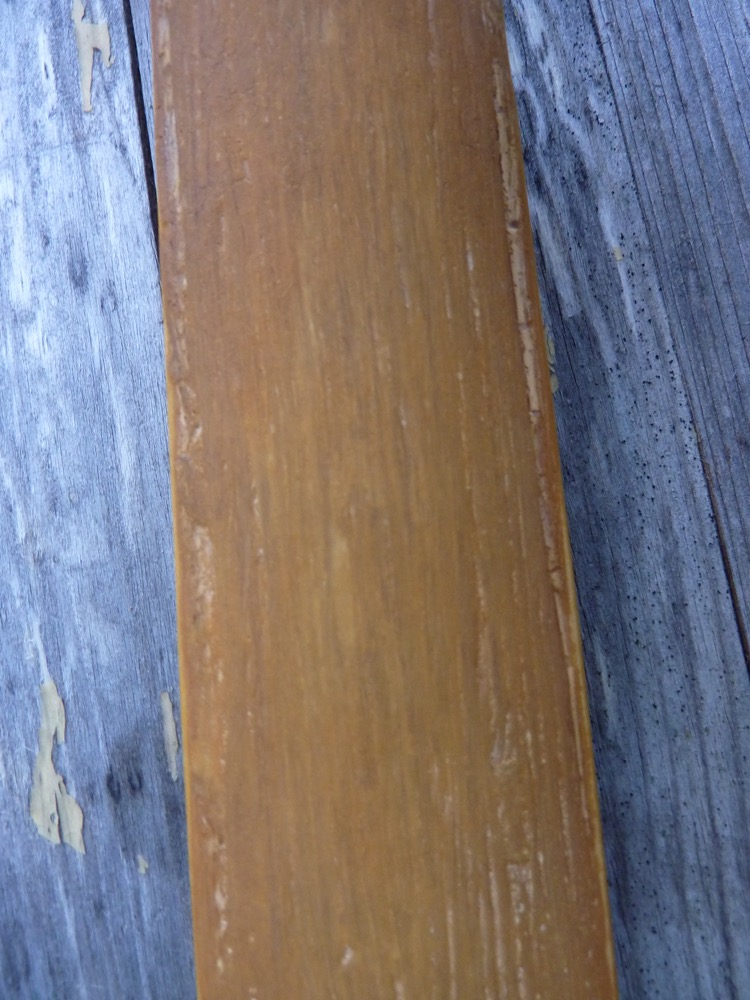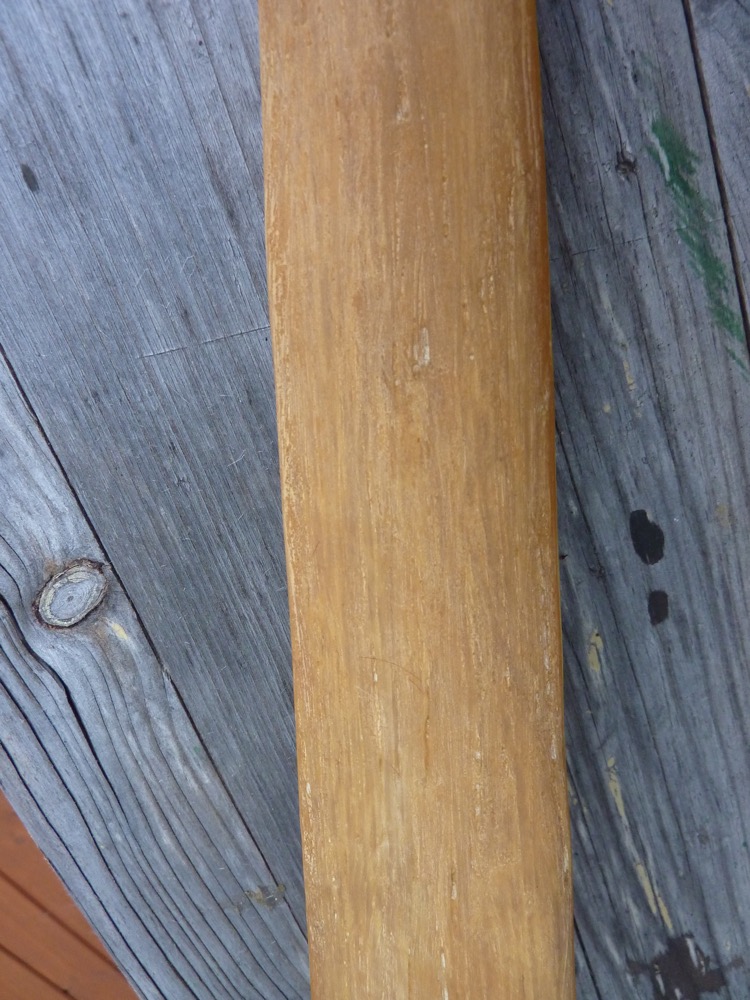 I will try a thunderbird on one limb and a lizard on the other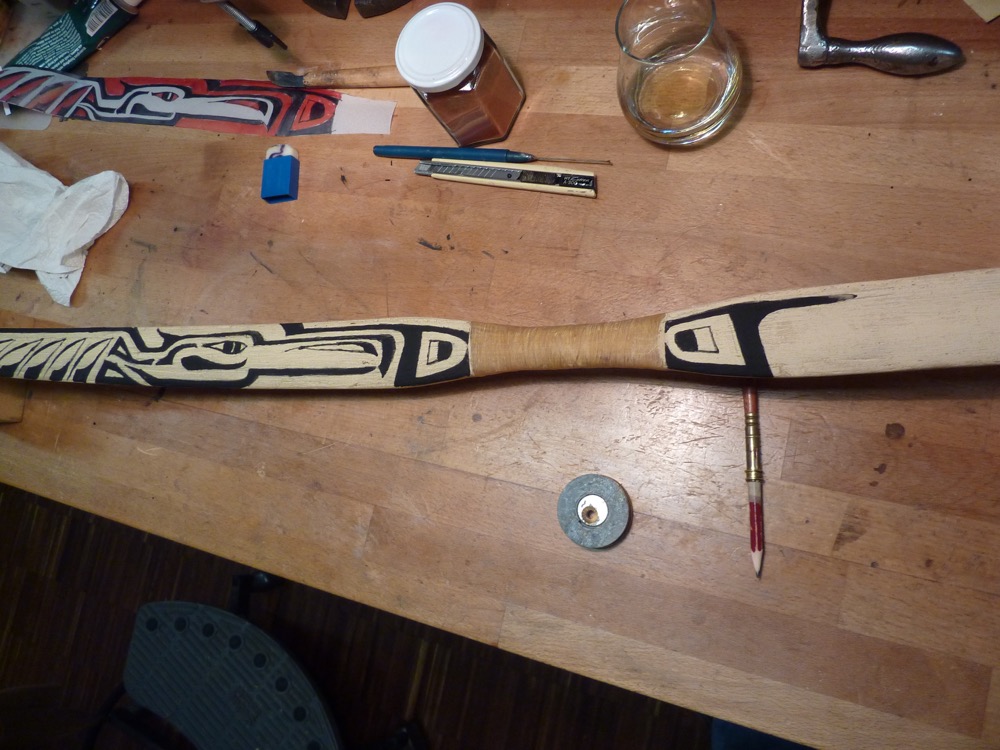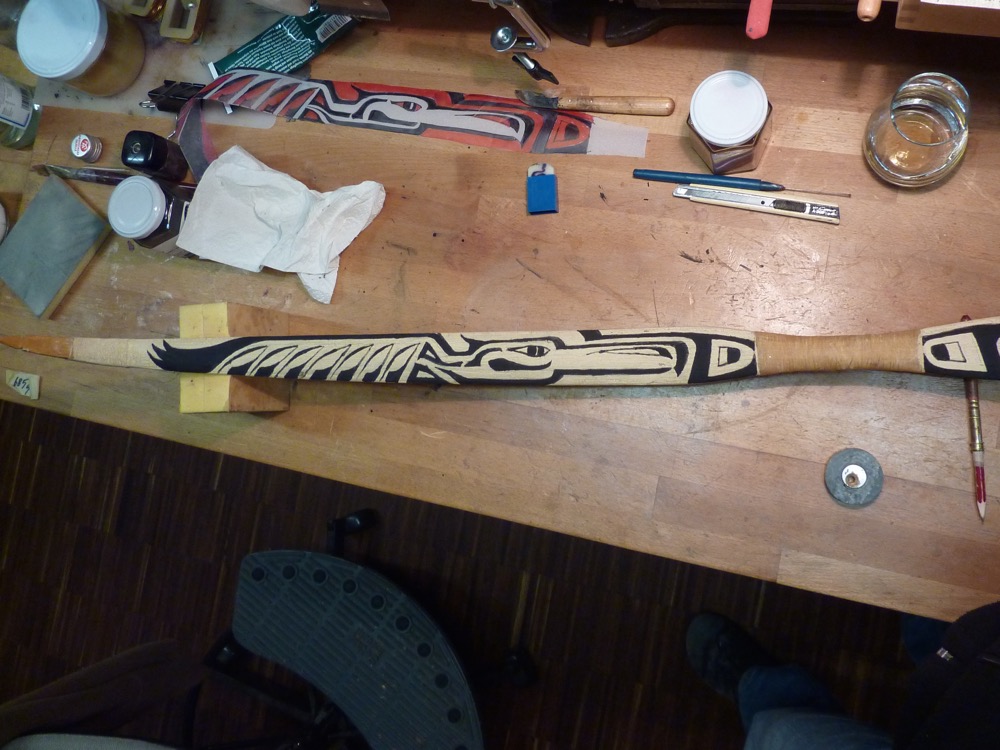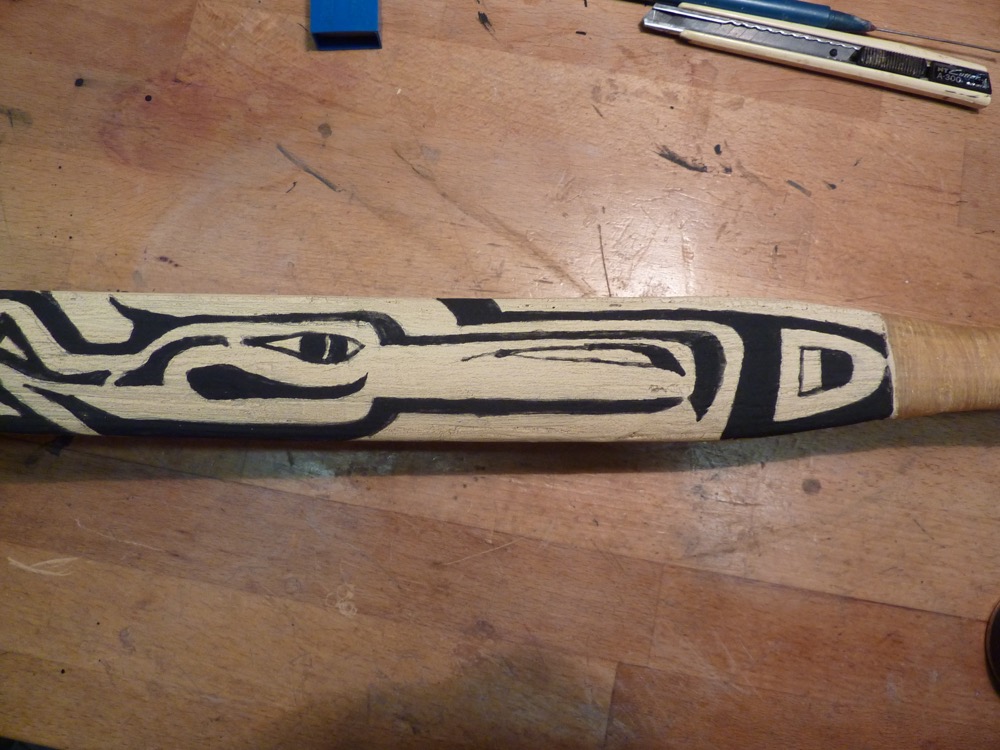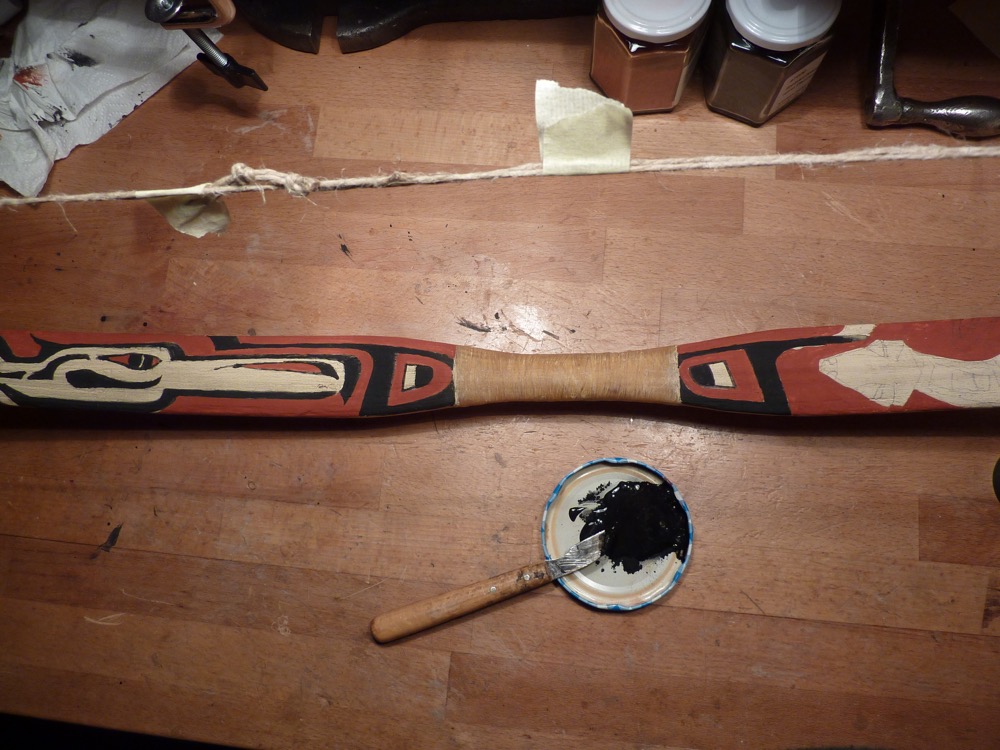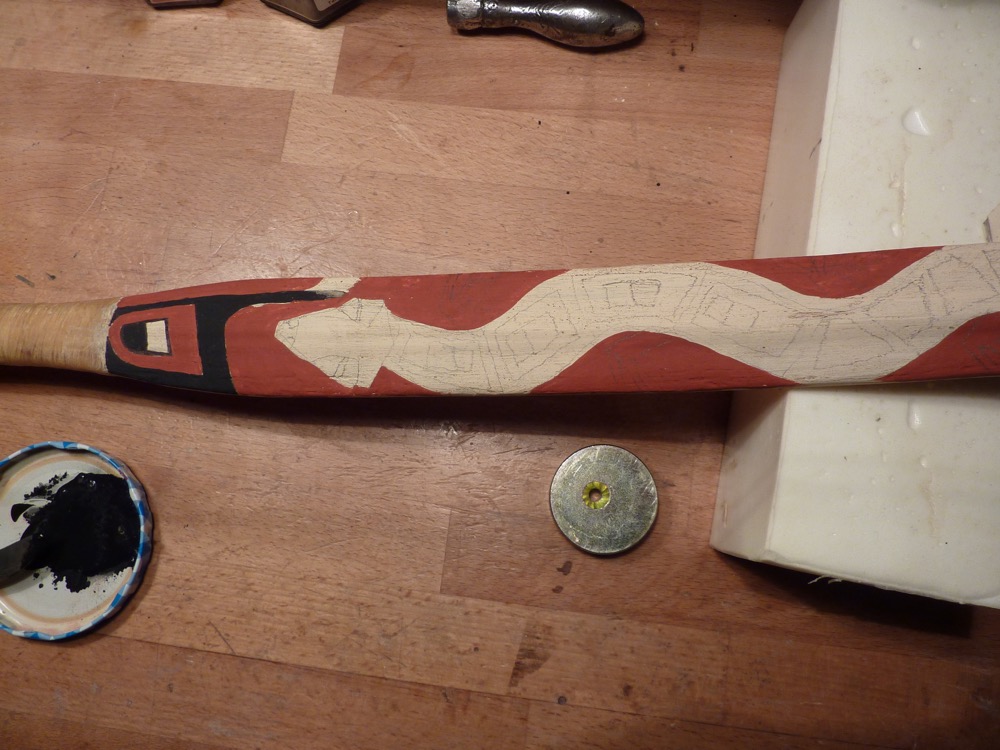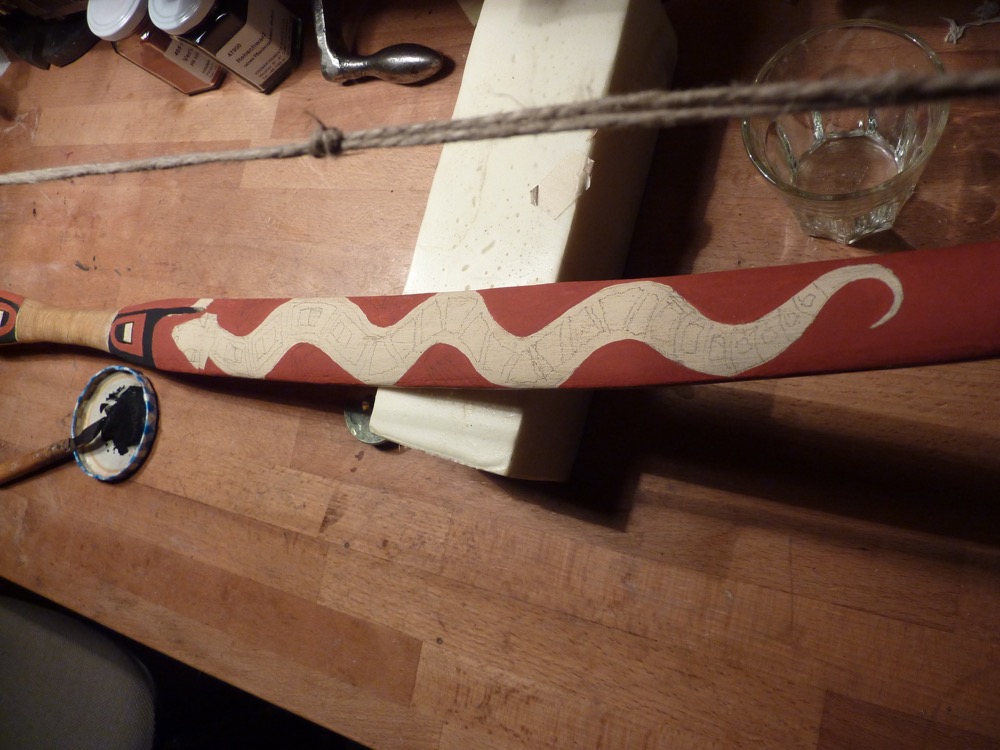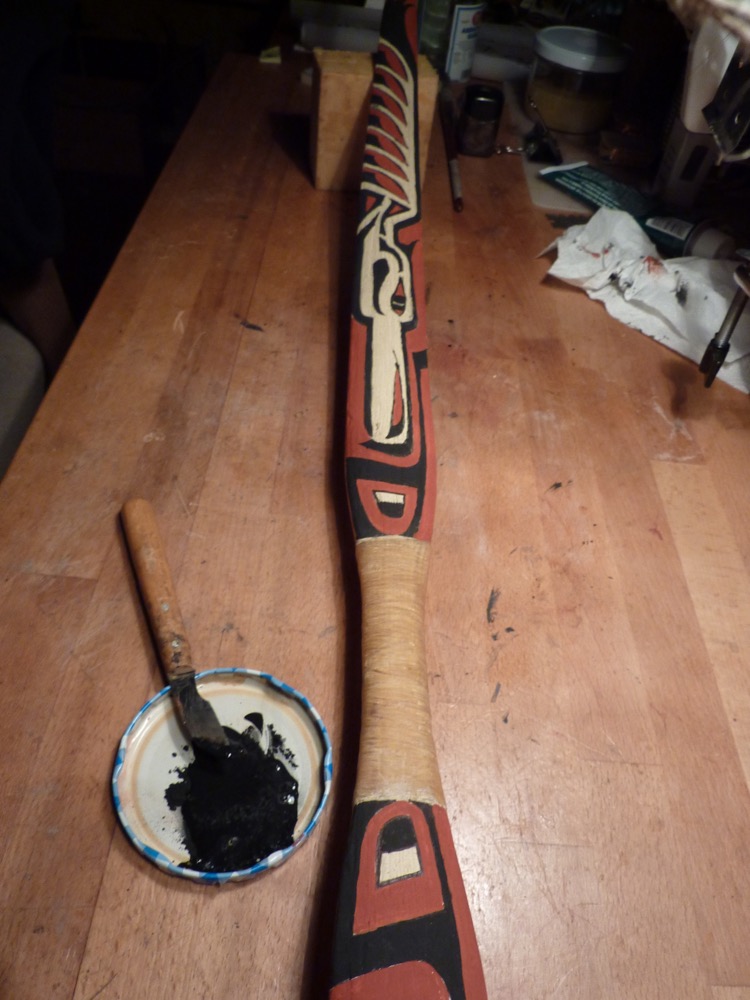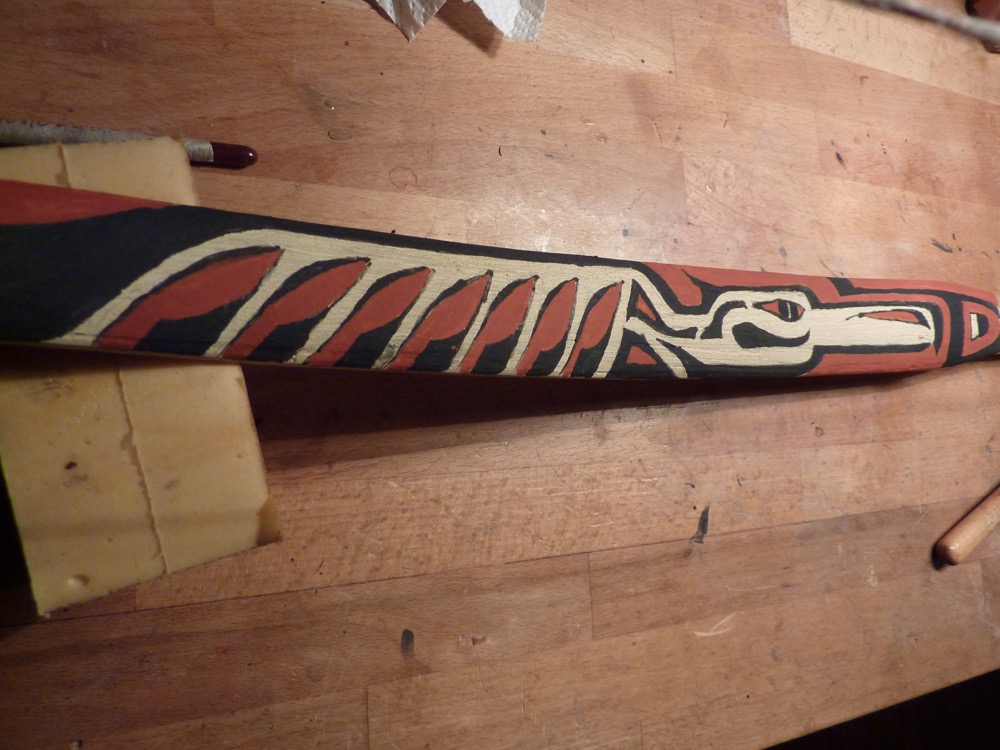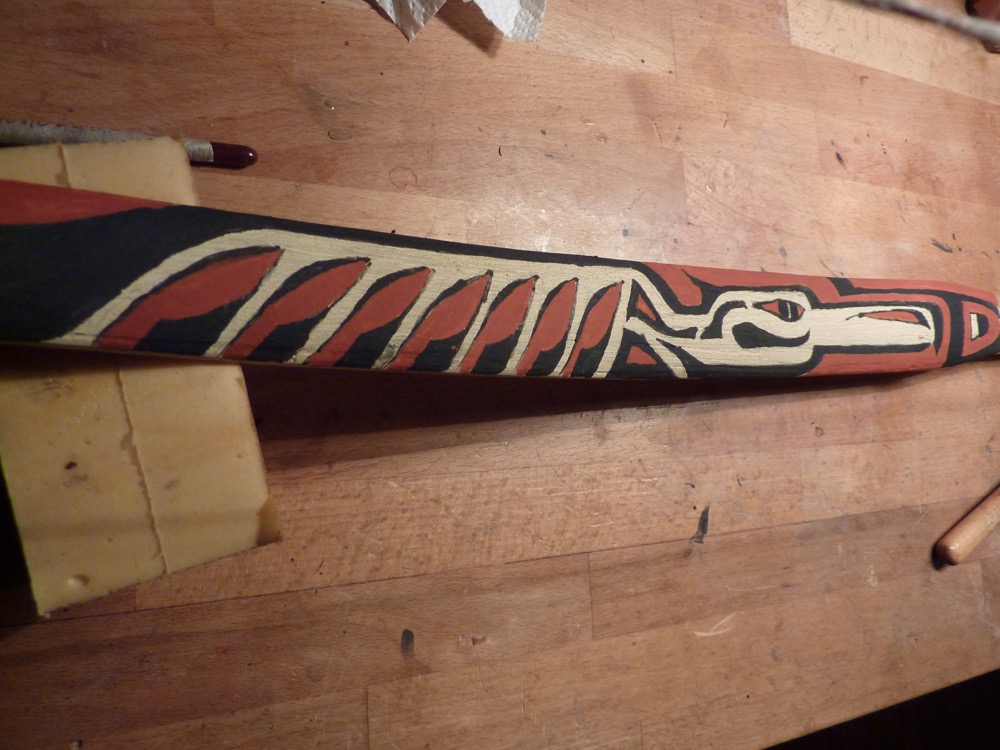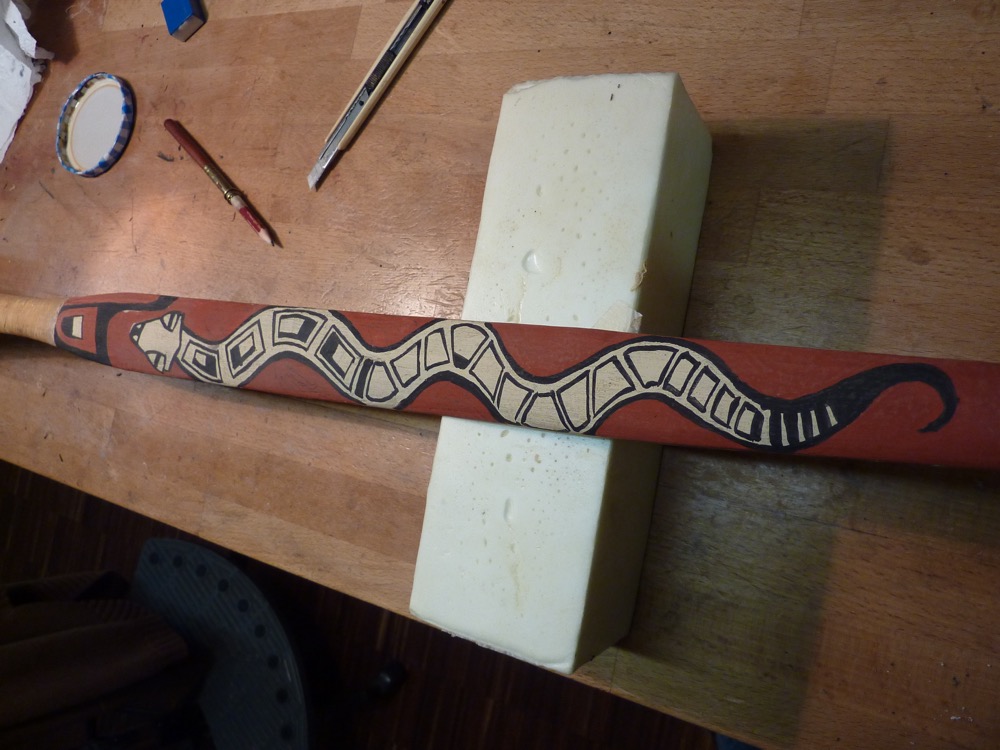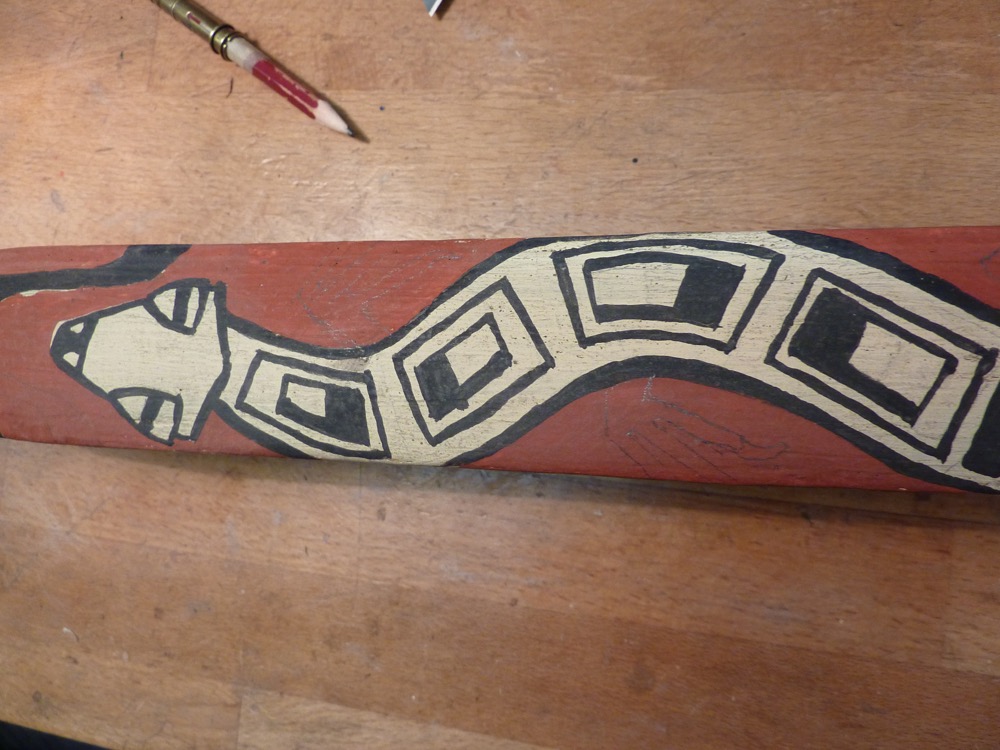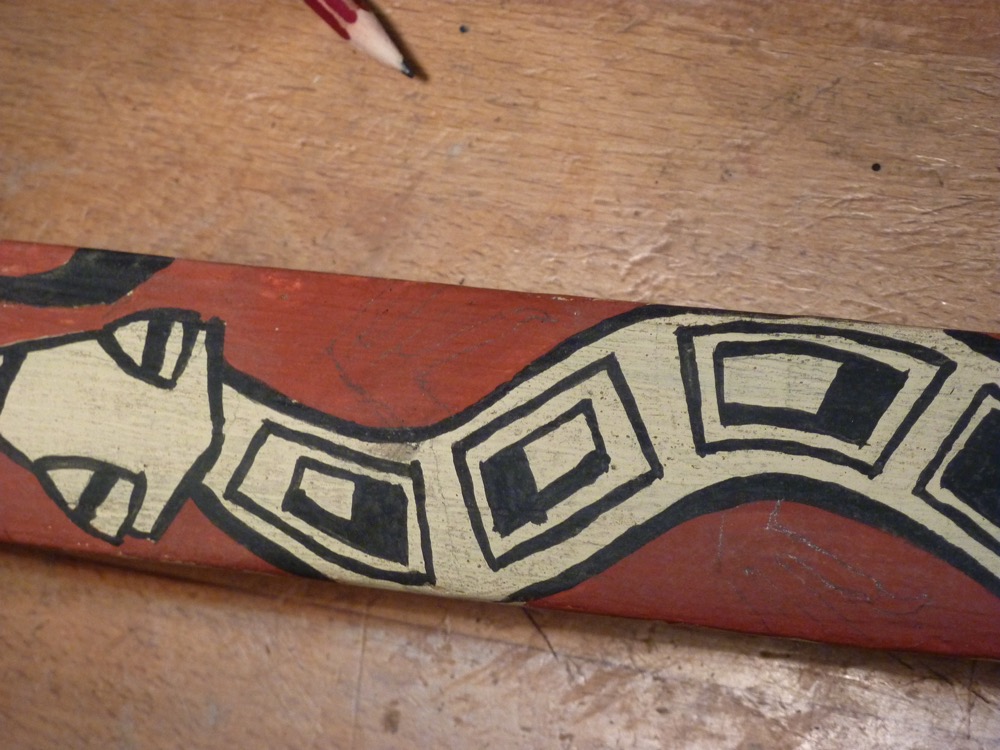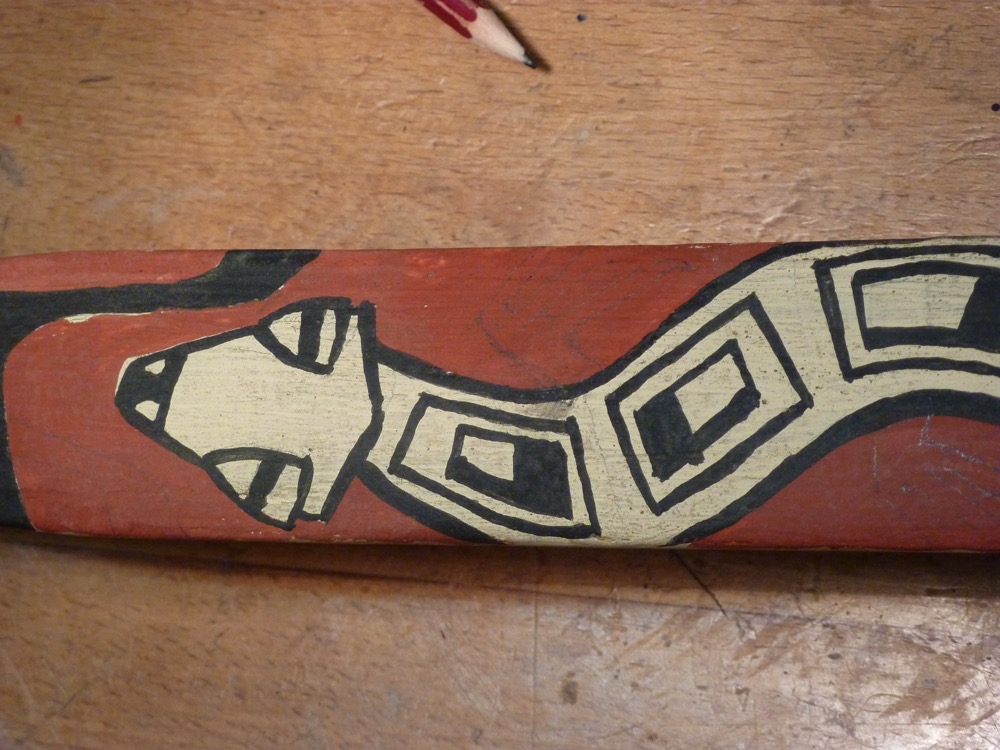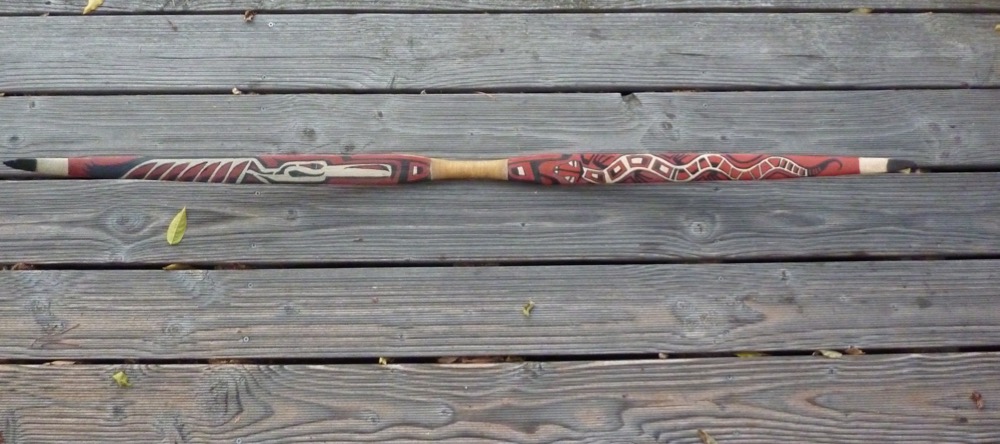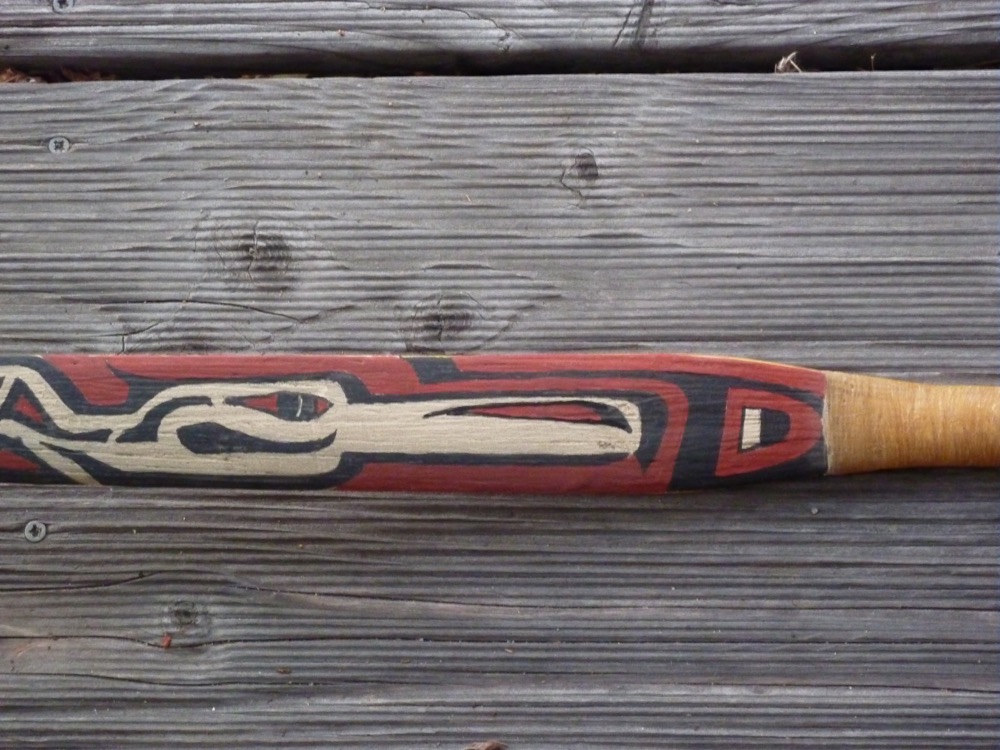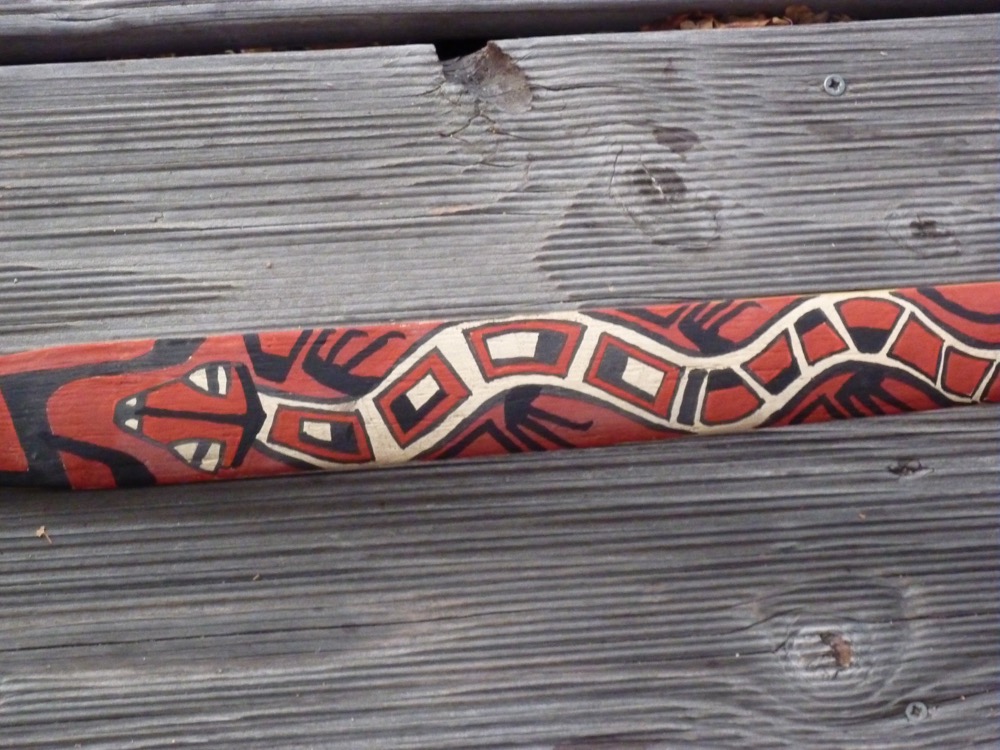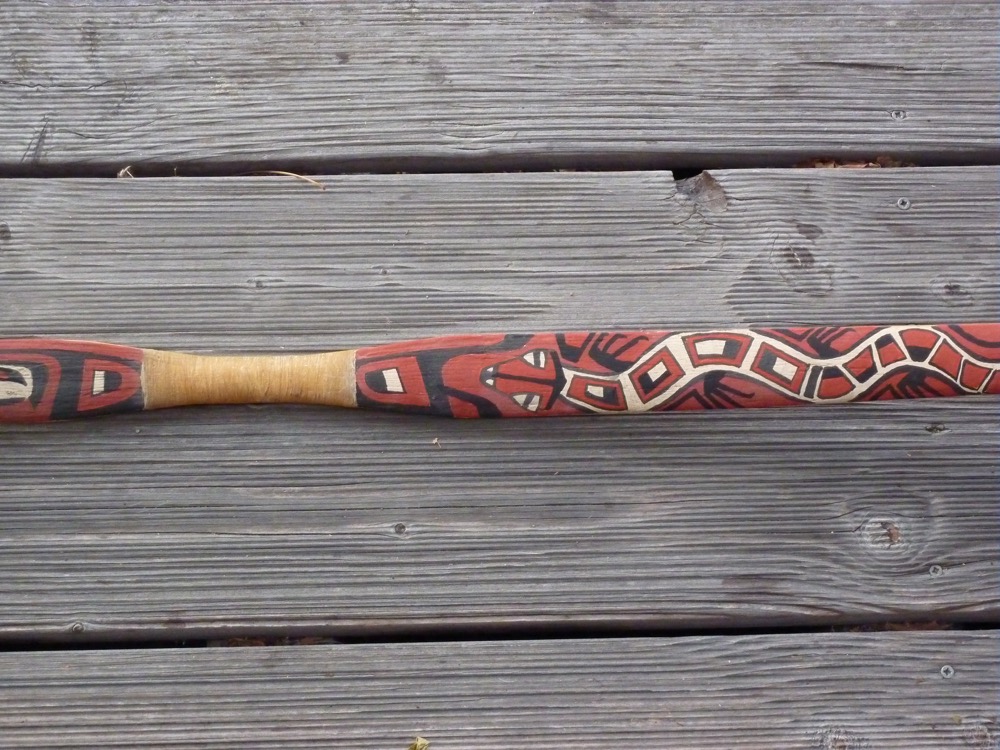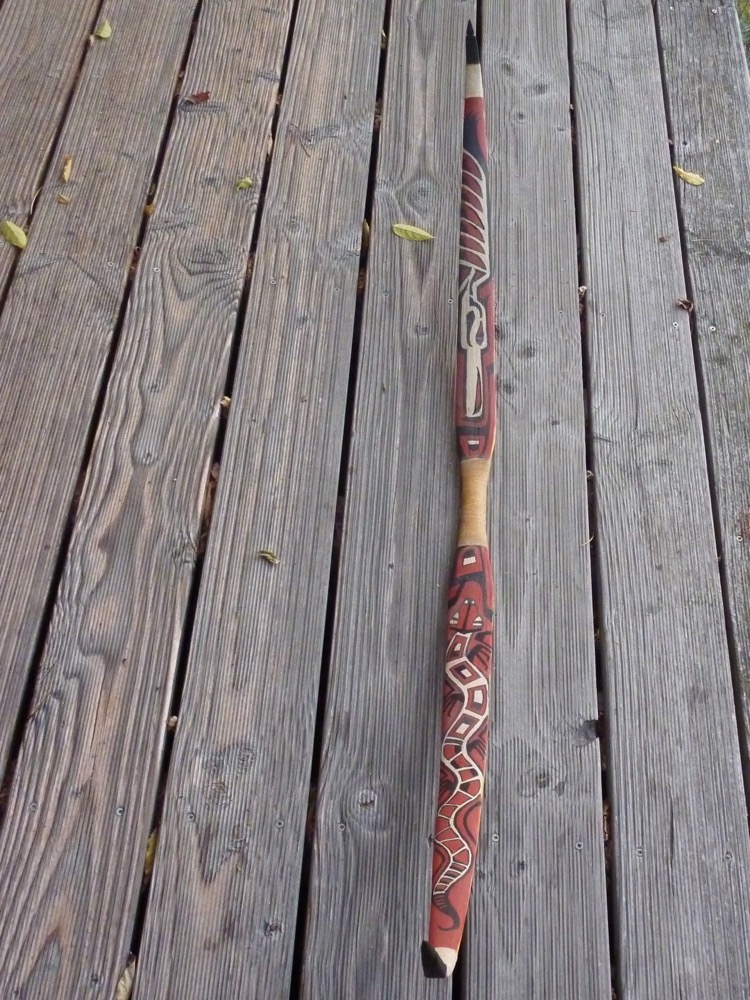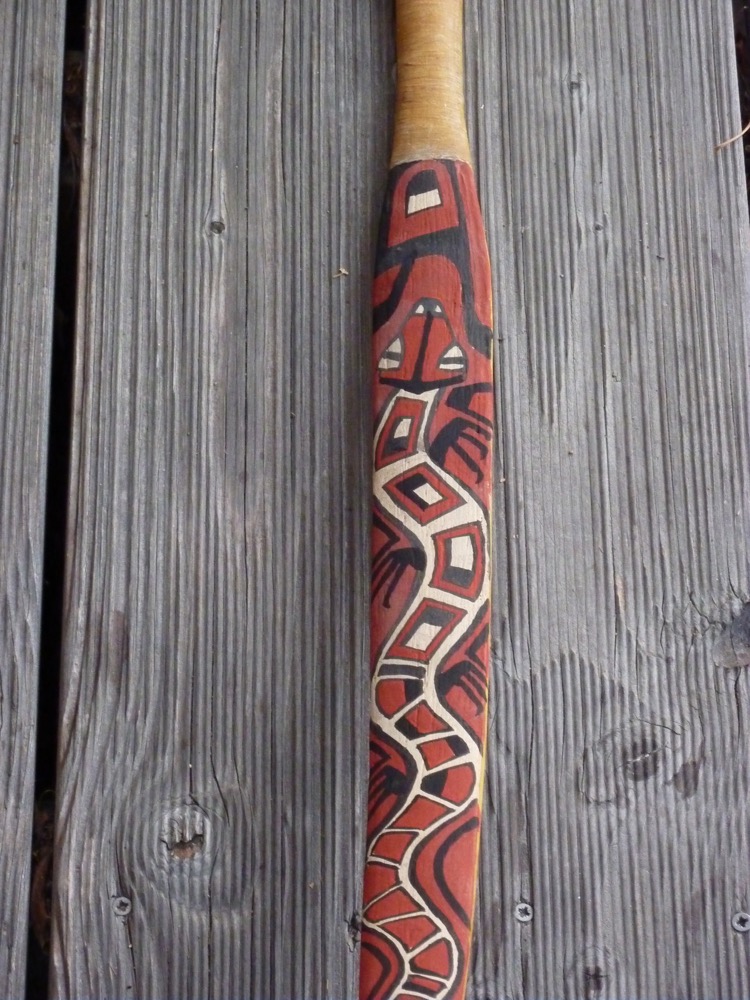 Well, the paint job turned out quite nice (at least for me

), but looks something new kinda clean. I will let cure the whole things for a couple of days and then go for finish the back with my hardening oil and rubbing in some mud and dark brown pigments. Additional sanding here and there will provide the desired used look, hopefully.
The finished bow is here