I have made in the last time same short, wide limbed osage bows and I must say I like them a lot.
It was a nice and clean stave, thick enough to get also a belly split – here is the back split.

Some adjustments were necessary also some reflex was induced.
Fade is 6" from handle, front profile like a long leaf.
Tip overlays are from thin buffalo horn.
Bendy handle, built up with leather on the belly.
I got a foot from an emu donated from a friend. I saved the bone (for a atlatl), the sinew (for backing), and the skin (for handles). It was a lot of work to get the skin from the toes (one mayor, two minor) as I wanted to leave the claws on. So, here in this case the handle is made only from the three toes, the mayor is on the belly and the two minor are o the back. The skin is very hard and tough, it is hard to cut through the little horn plates.
ntn: 55"
max w: 2"
mass: 535 grams
08": 10,5
10": 16,9 (+ 6,4
12": 22,0 (+ 5,1)
14": 26,3 (+ 4,3)
16": 30,3 (+ 4,0)
18": 34,5 (+ 4,2)
20": 38,7 (+ 4,2)
22": 43,0 (+ 4,3)
24": 47,5 (+ 4,5)
26": 52,3 (+ 4,8)
28": 57,3 (+ 5,0)
Well she's got her name …. "THREE TOES"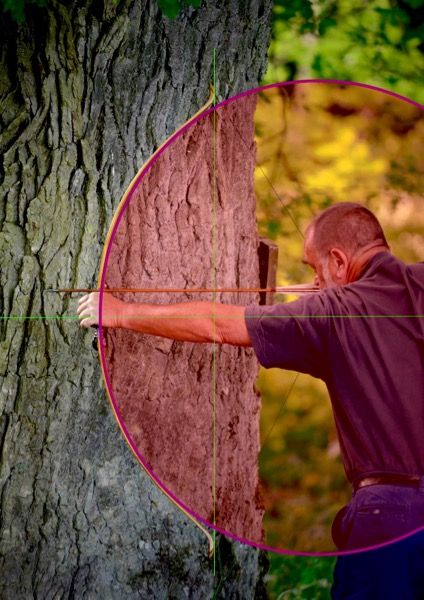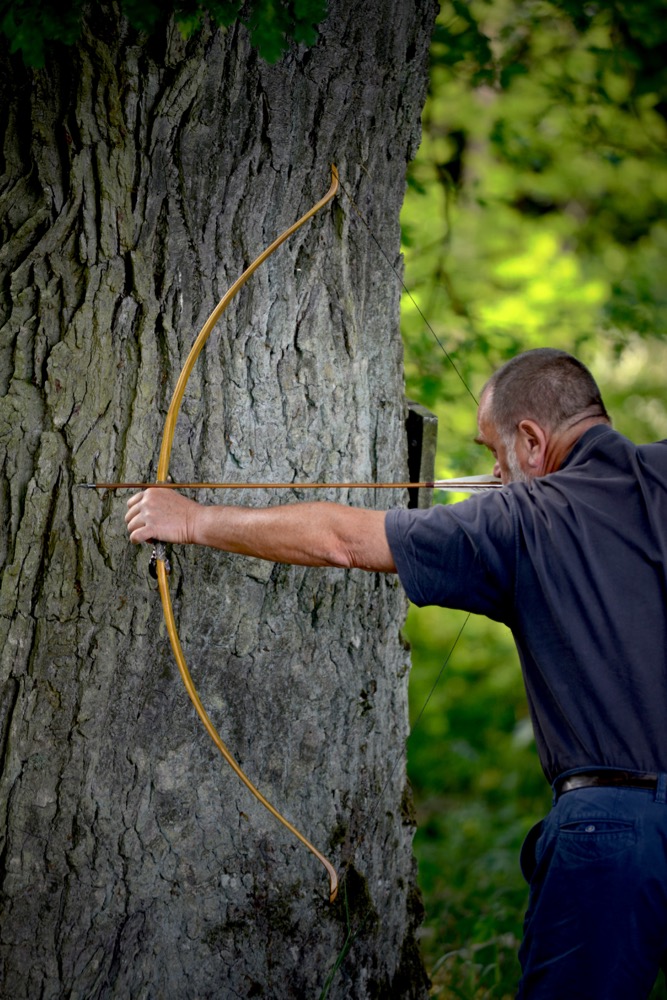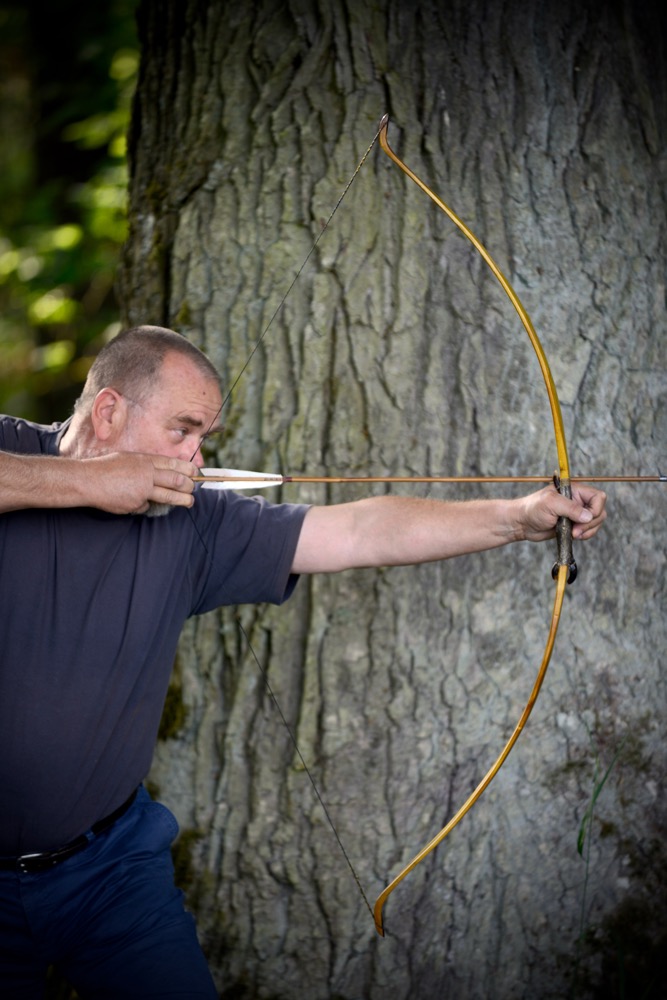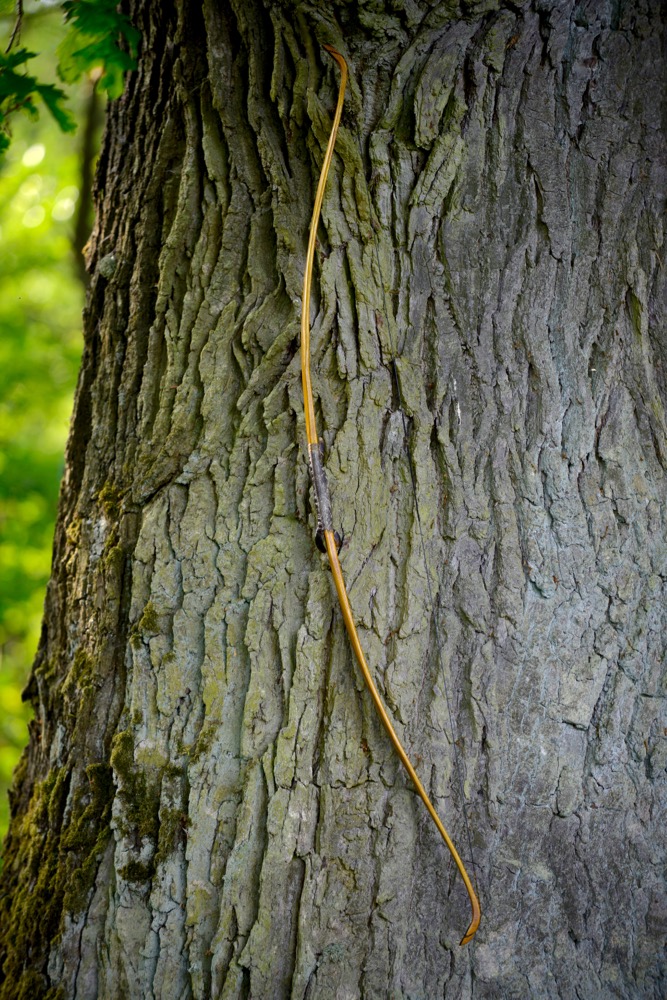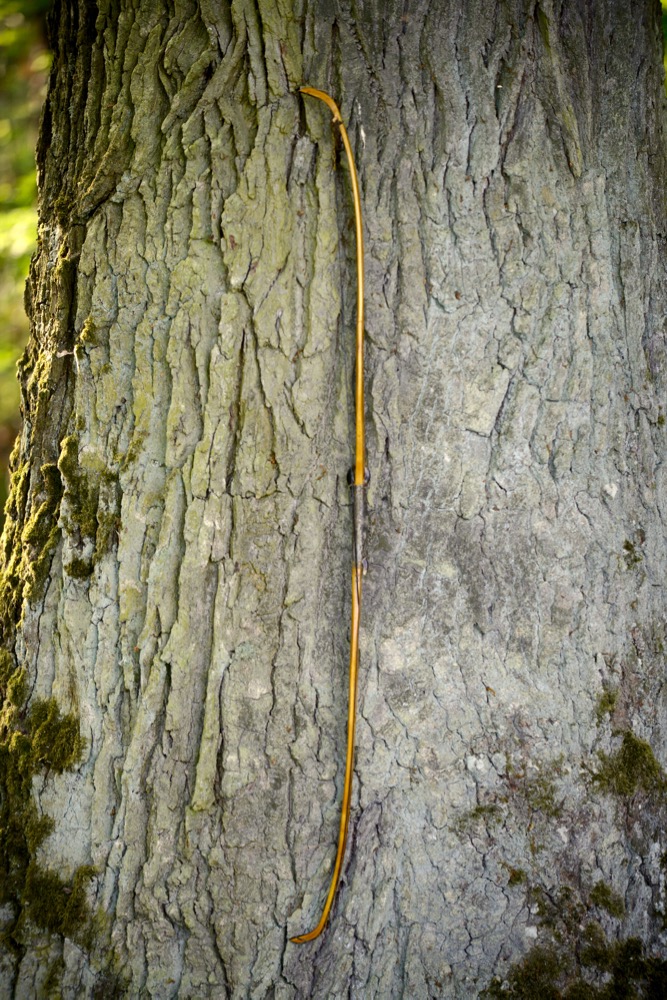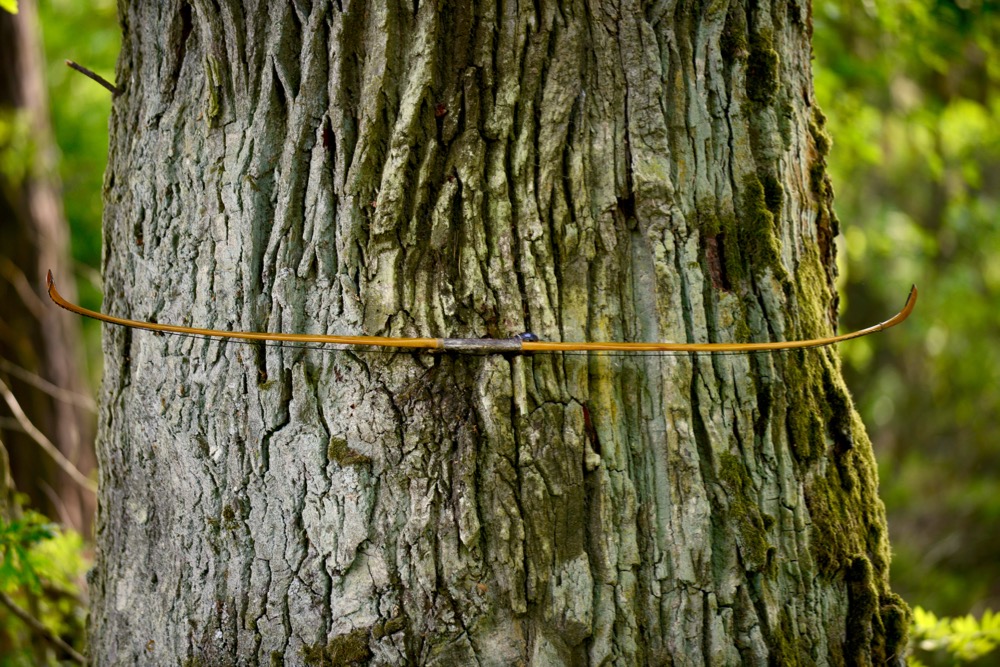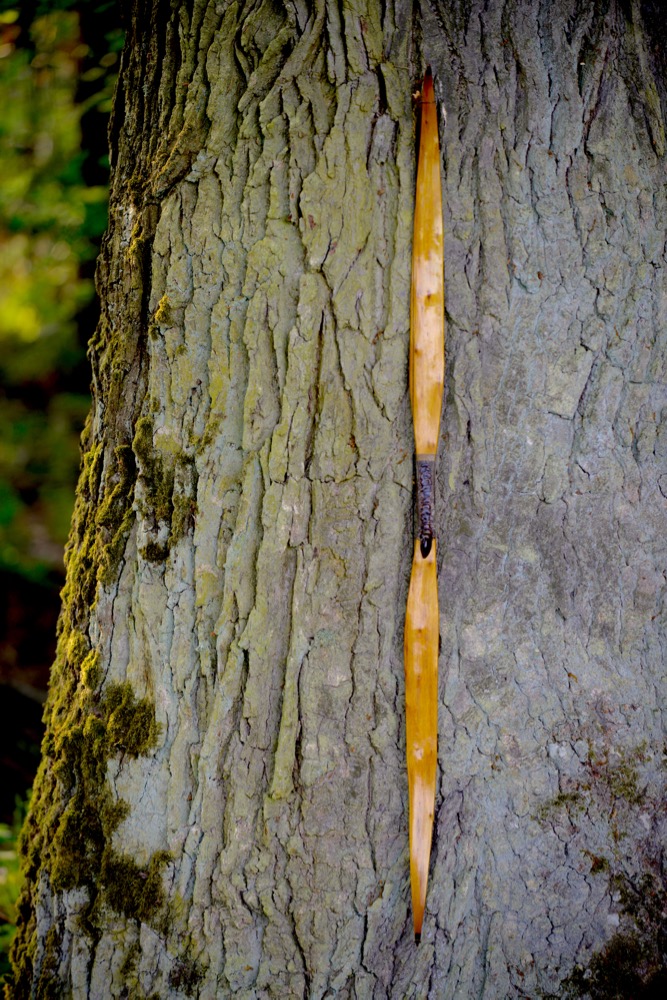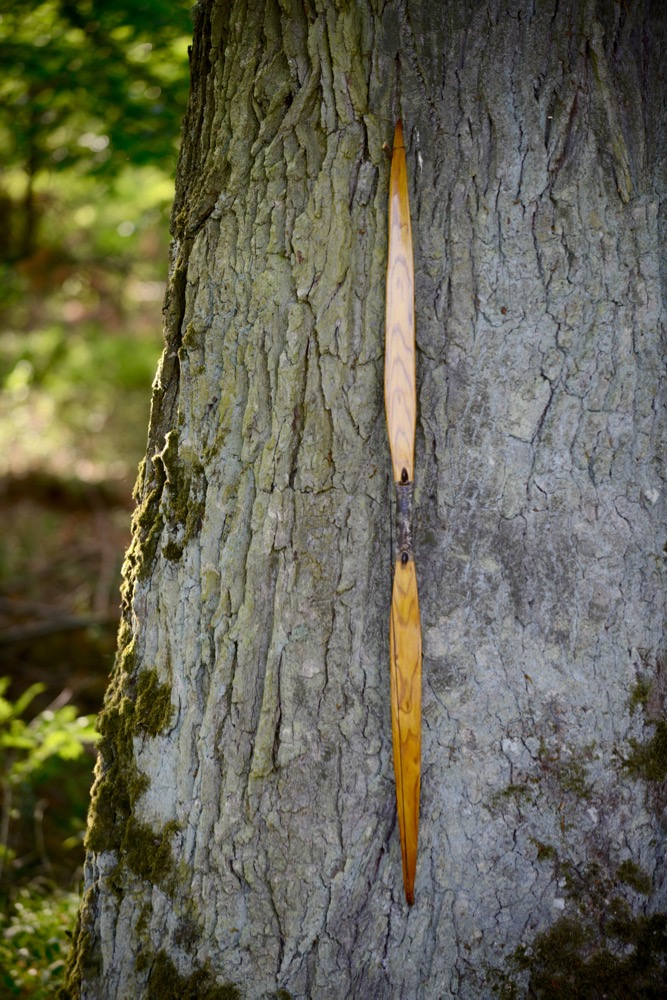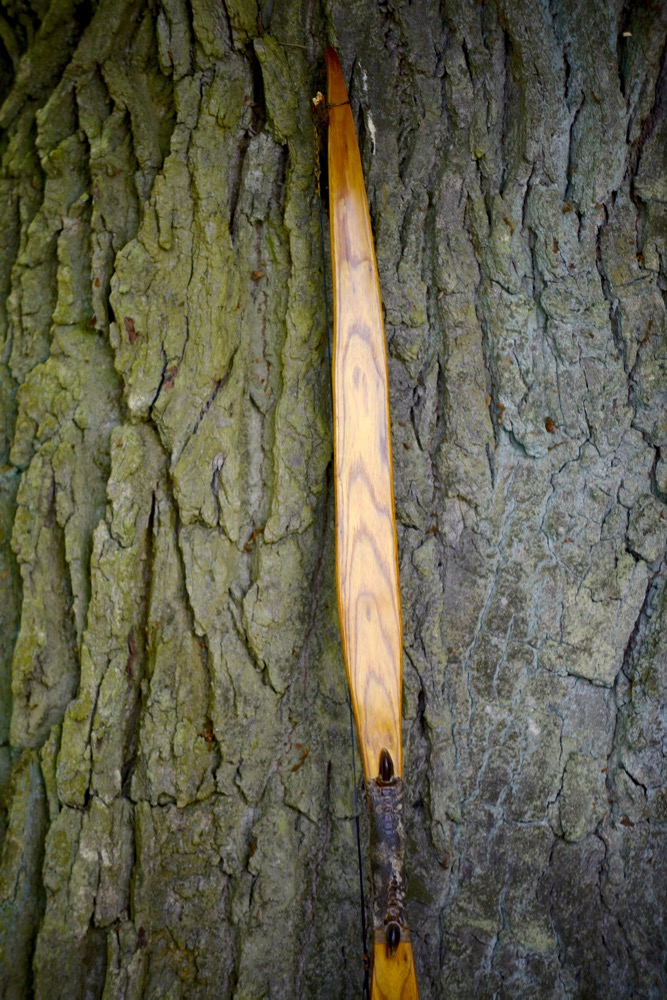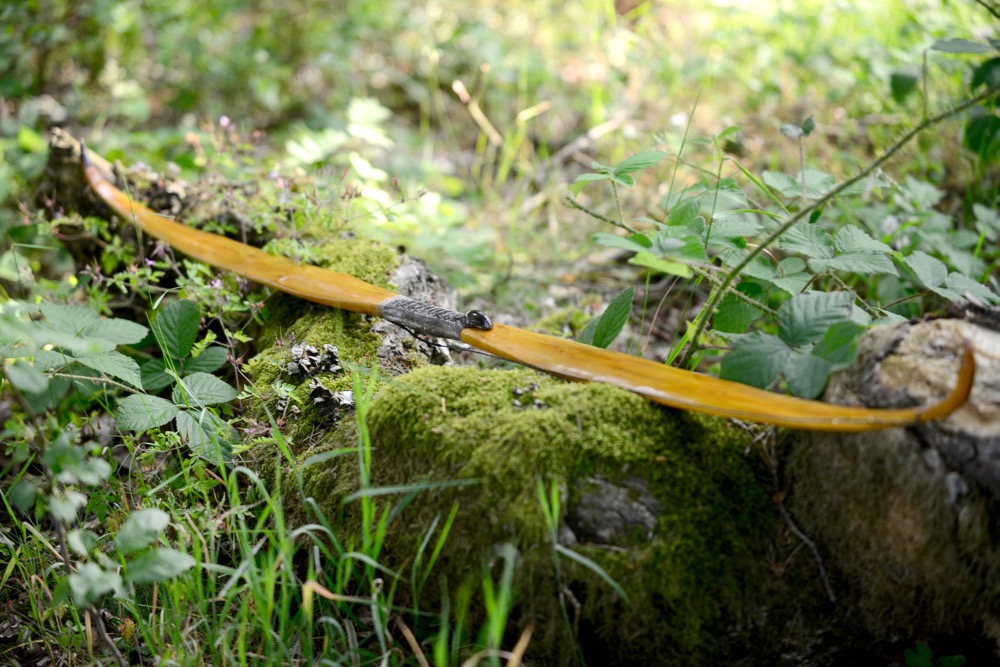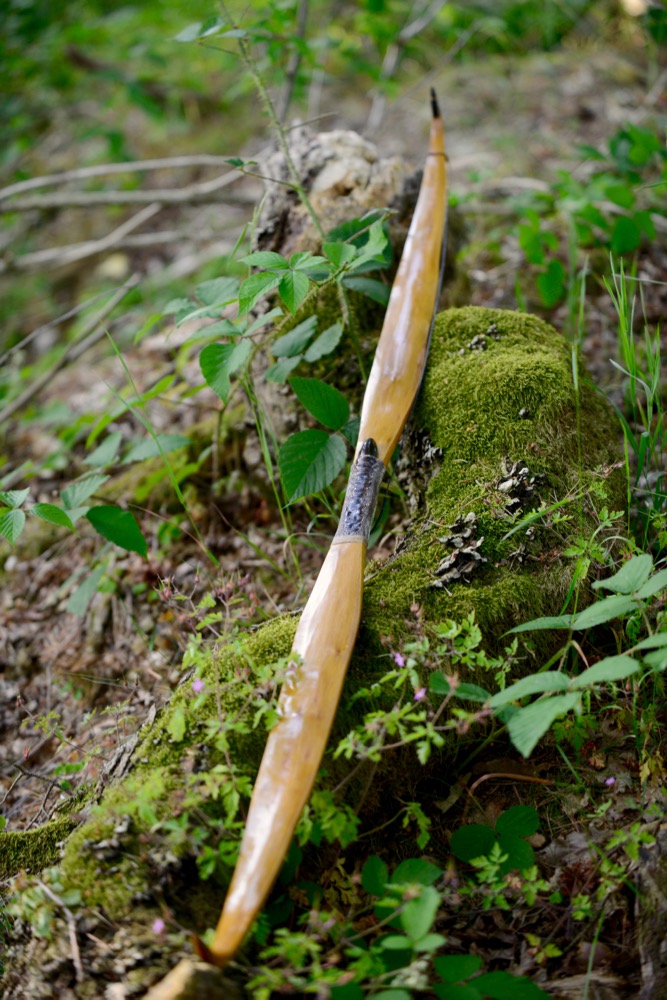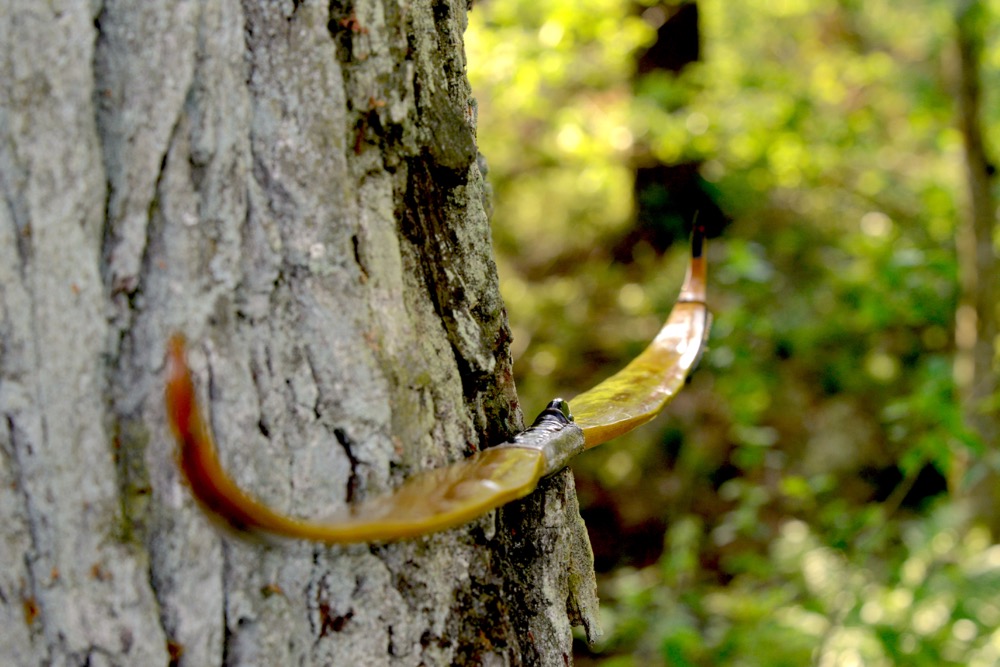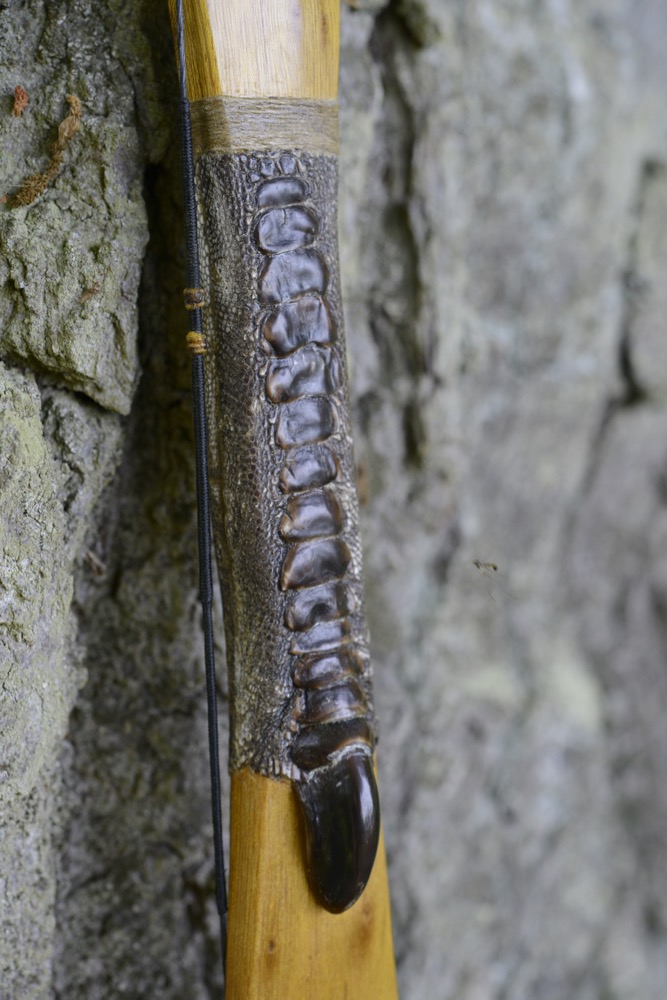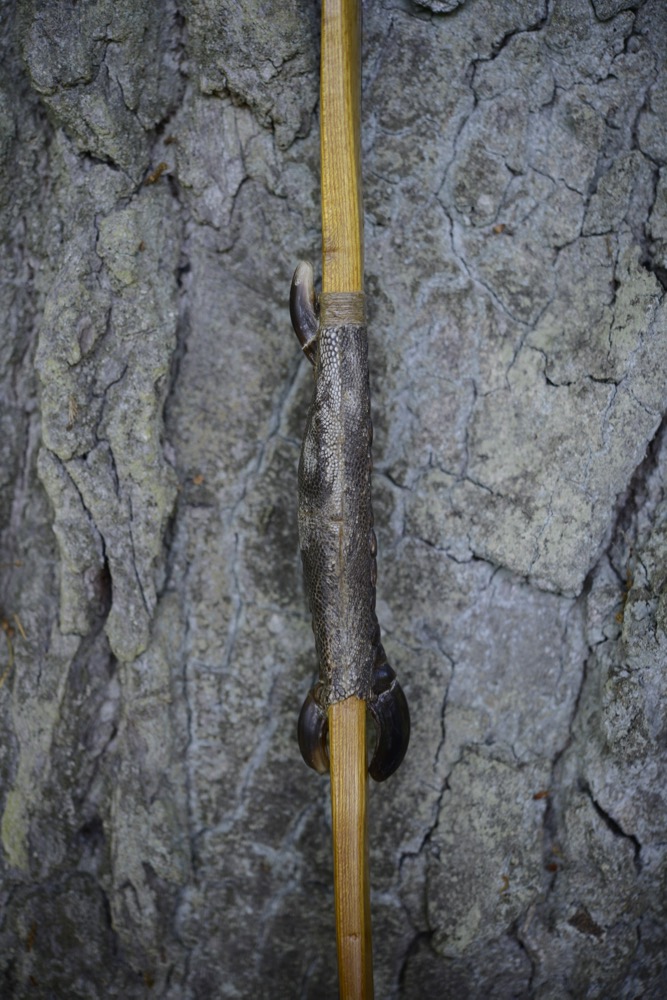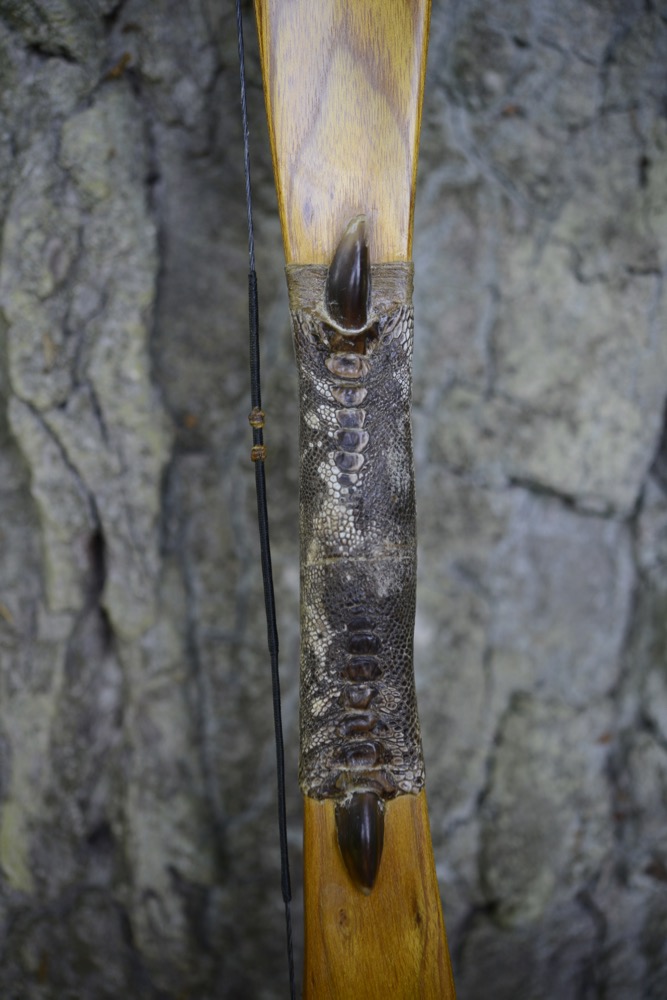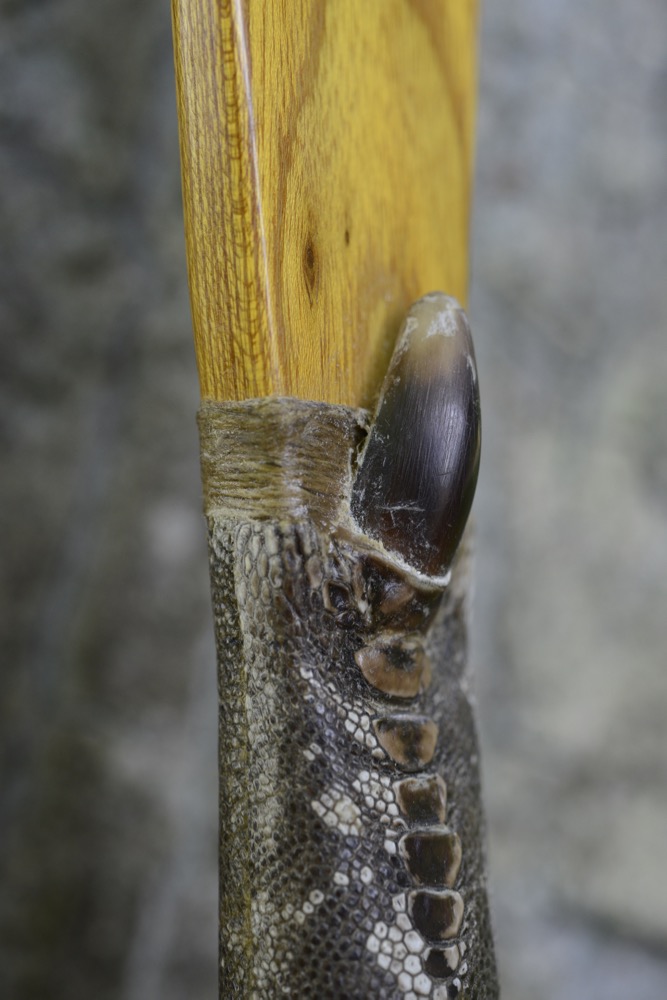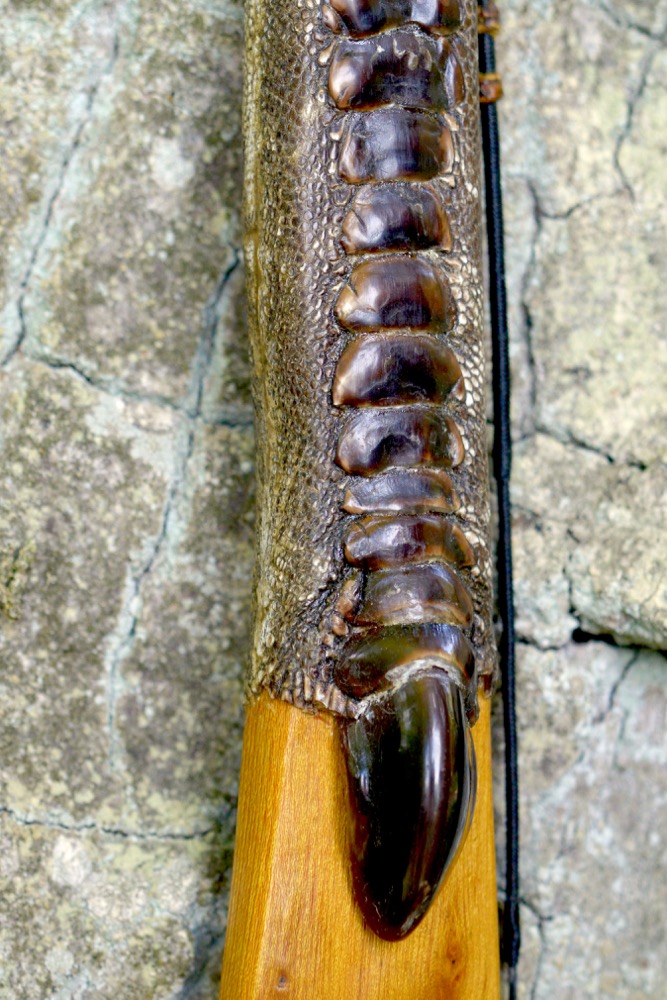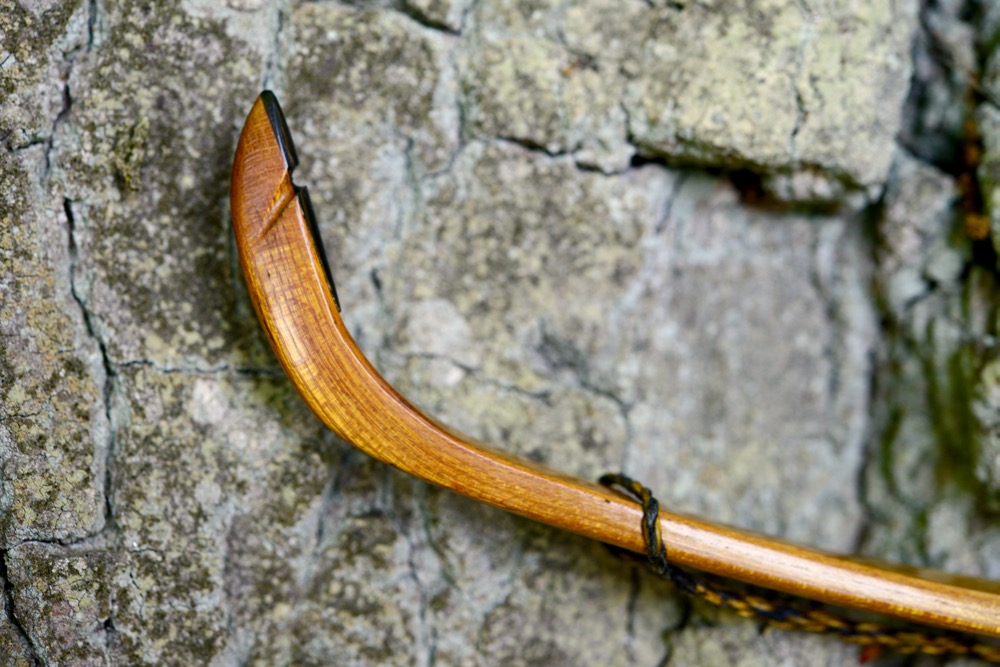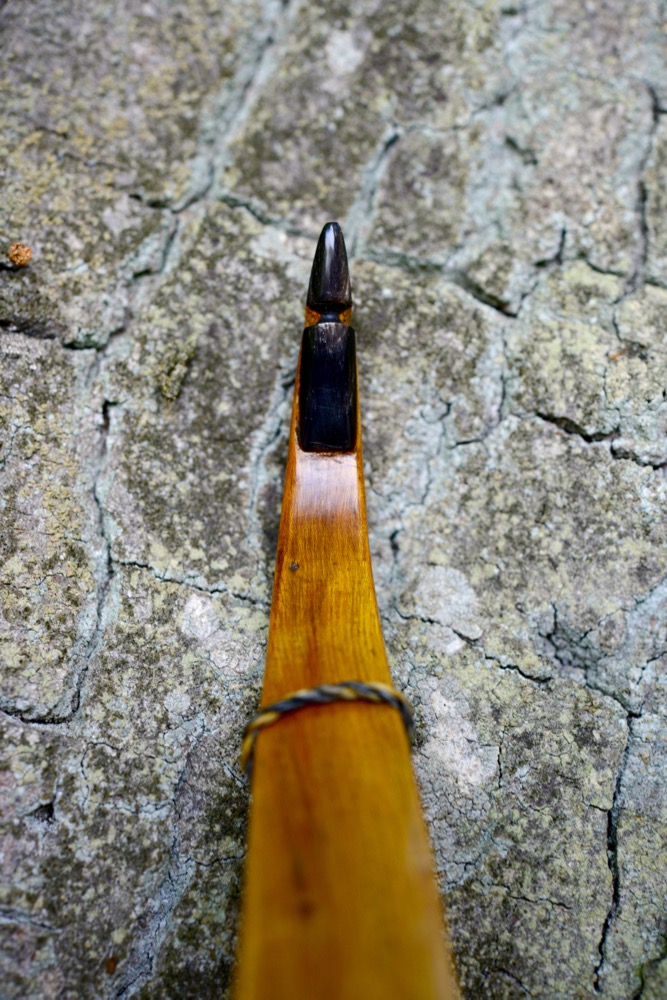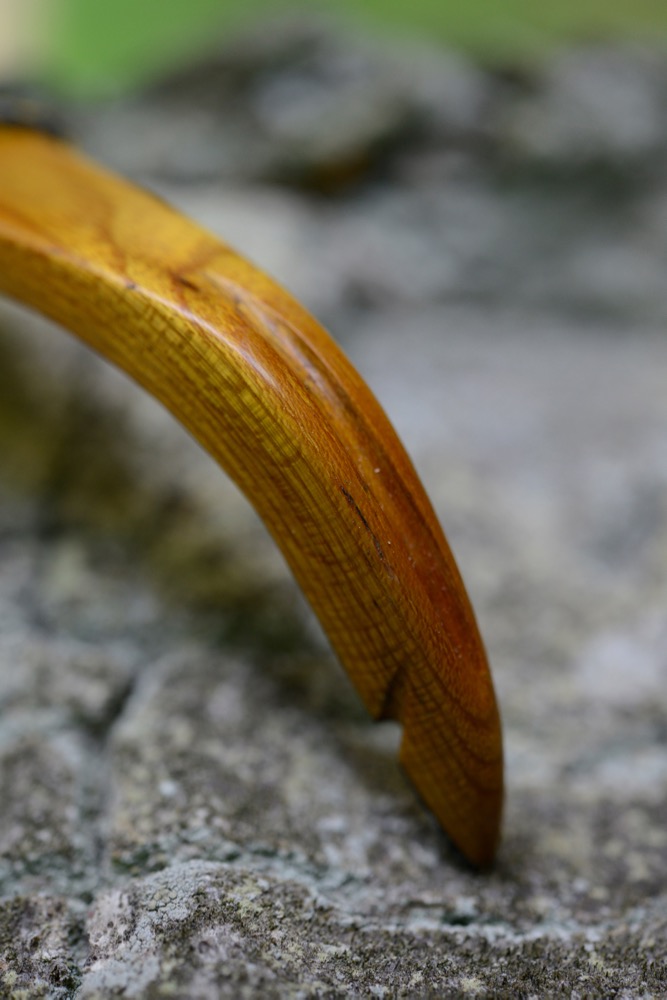 Pics from the bow building process are here.