Osage 5curve with ironwood handle 51#/28″ (No. 98)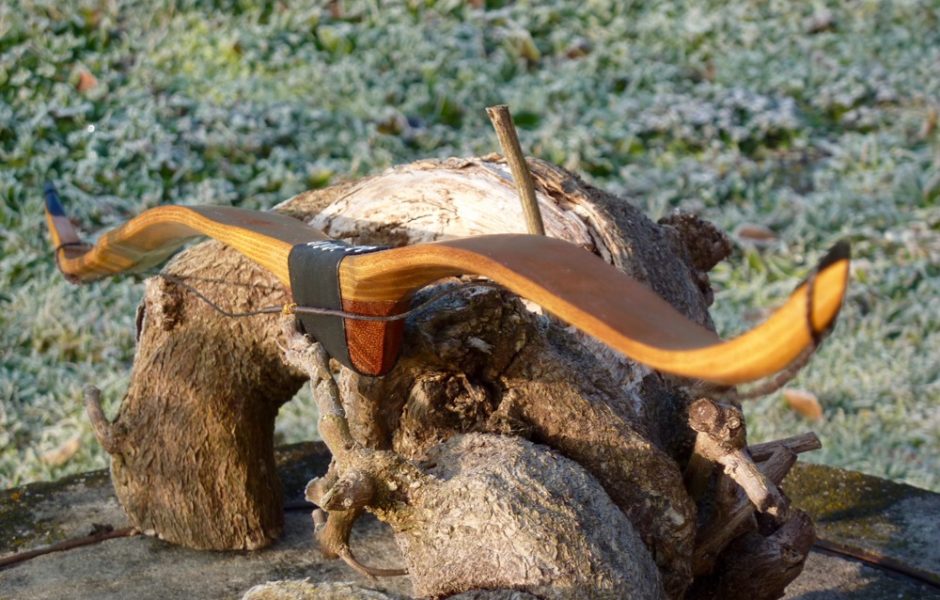 The stave was knot free, no natural curves no humps no bumps. I thought it is a good idea to add a bit: ironwood handle (don't no the exact species – but is of course not HHB), ridge on the belly (runs out 4" before tip).
Buffalo horn for tip overlays and black calf leather for the handle.
51#/28"
ntn: 57"
bh: 5"
max w: 1⅜"
mass: 452 grams
symmetrical
stiff handle
08": 07,0
10": 12,2 (+ 4,6
12": 16,8 (+ 4,3)
14": 20,9 (+ 4,0)
16": 25,0 (+ 4,0)
18": 29,1 (+ 4,0)
20": 33,0 (+ 4,0)
22": 36,8 (+ 4,0)
24": 41,0 (+ 4,9)
26": 44,6 (+ 5,1)
28": 49,3 (+ 5,2)