This is the second bow coming from one stave (first see bow No. 28 ). This is the belly split from that stave. Tillering was a bit crazy, because of wiggles and huge holes which I let a bit stiffer. This is a very nice piece with lot of character and a wonderful colored surface. I didn't want to back it with sinew, rawhide or anything else which would cover this nice back. but the bow had only about 25#. At least I remembered the cable backings fro the Inuit bows (see drawings by Mason) and thought why not. This technique wouldleave most of the beautyful back in the natural appearance.
So, this was my first try in cable backing. I found good advice at: http://www.primitiveways.com/cordage_backed_bow.html  (thank you Dick Baugh).
Unfotunately the first try failed. I had only overlays for the string on the bow, but the cable caused tip splitting while increasing tension.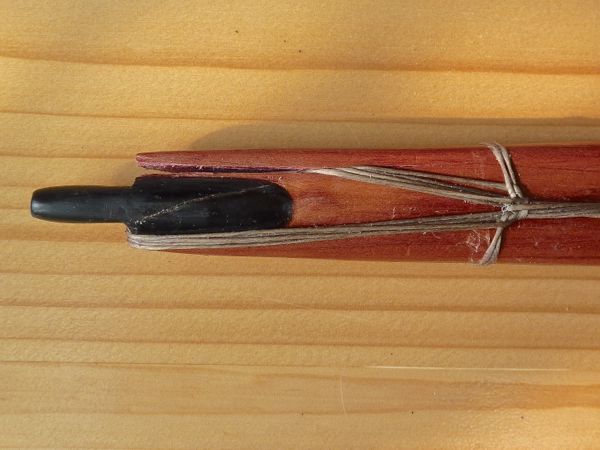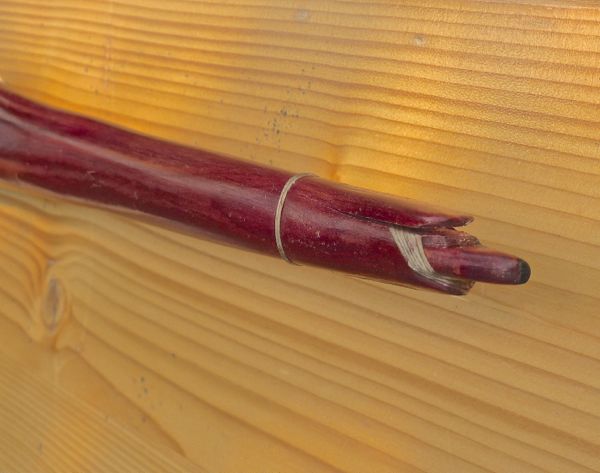 The repair was 3 additional horn plates on each tip, one overlay on the bellyside, and two in the nock notches (right word??)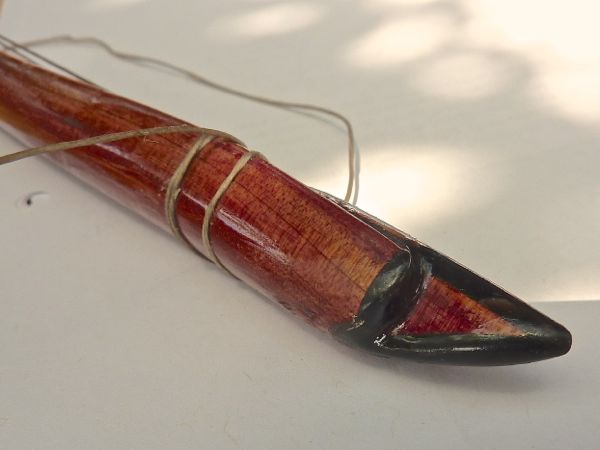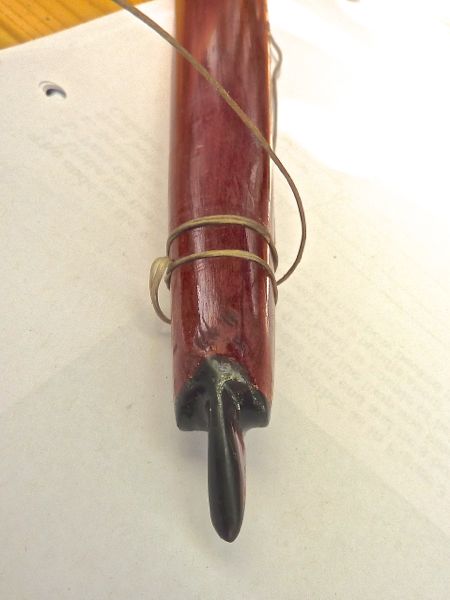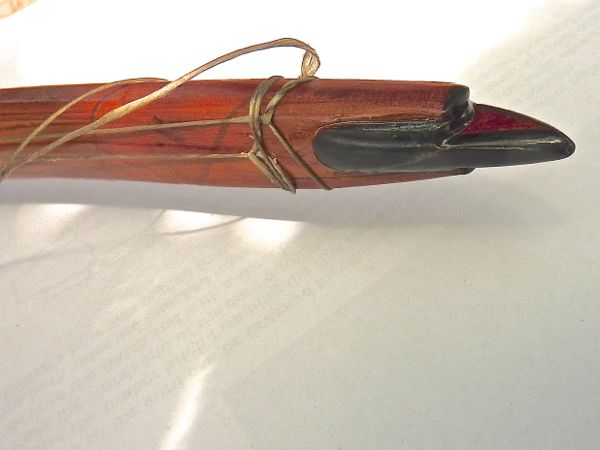 The cable is prestretched B50, twisted at middle of bow and then secured with a leather strip (no knot) to prevent untwisting. It can easy be untied for changing string tension.
The cable itself is secured with 'soldier hitches' in the outer third of the limb, the inner two thirds is used for cable twisting. An additional secure is given by the natural grown grooves at the large knot area, this prevents cable slipping of the bow's back.
I played around some time to get the right knots, but now I have it and the result is very decorative and useful too. the drawweight increased to 34#.
I like this technique and will use it also on other bows …
I used 14 strands of B50 for the cable
bow is 60″ long 34#/28″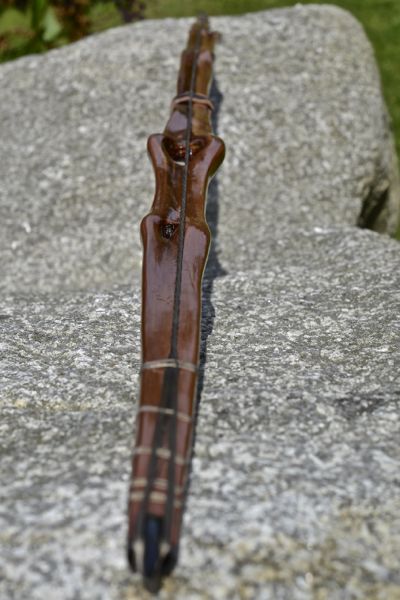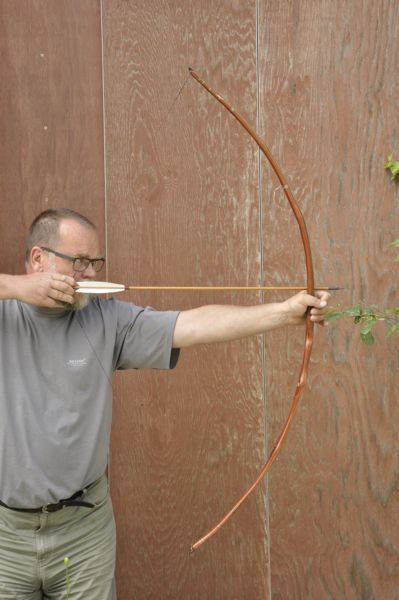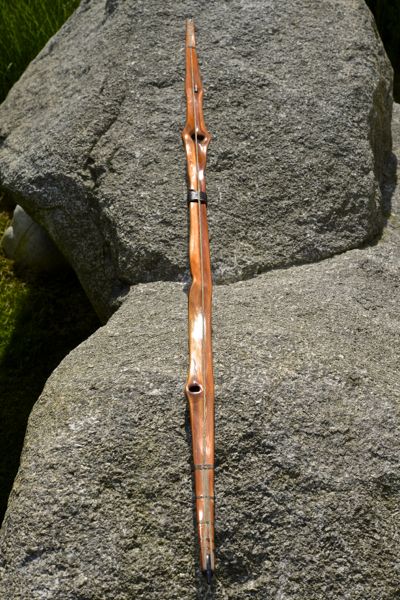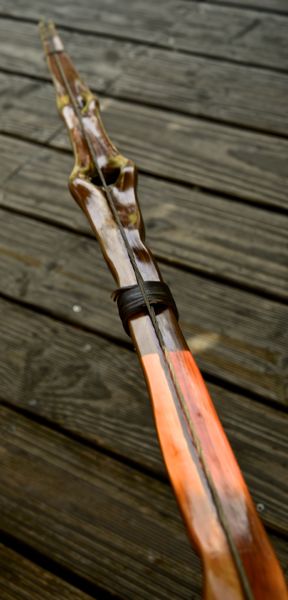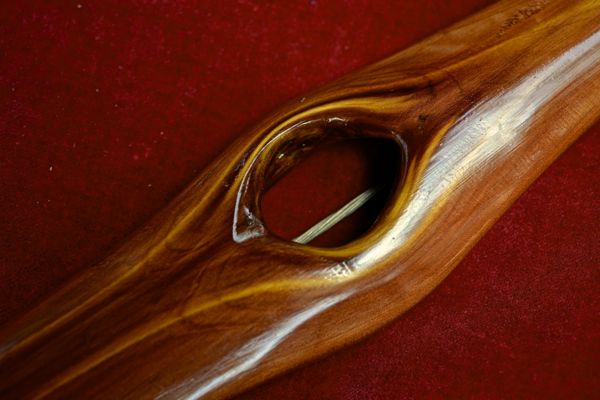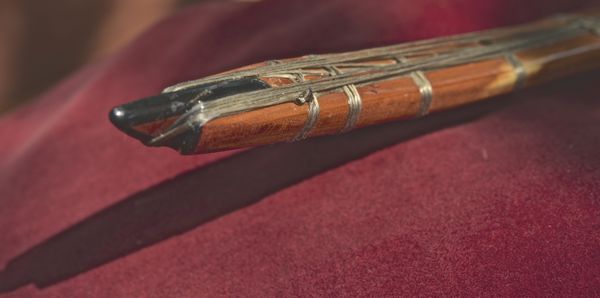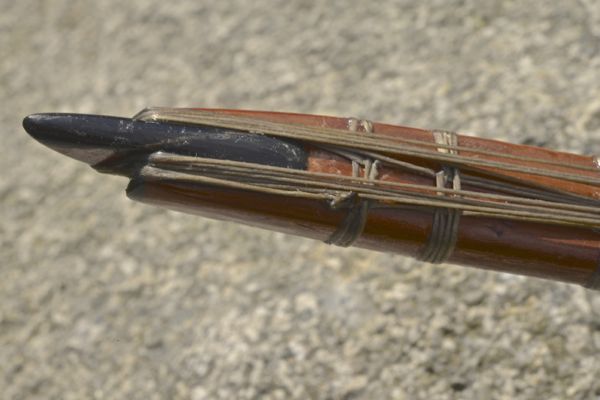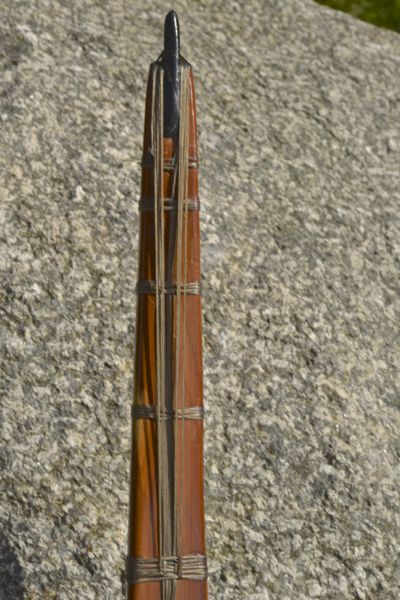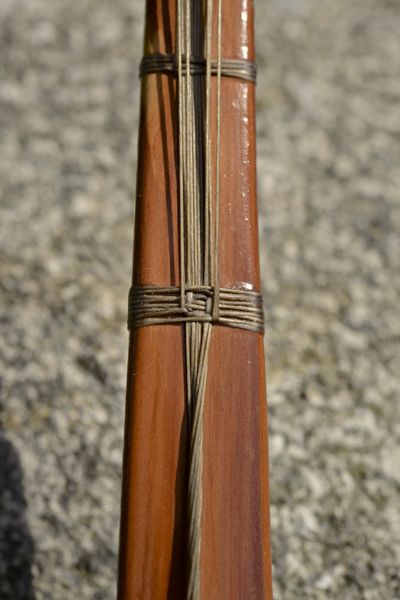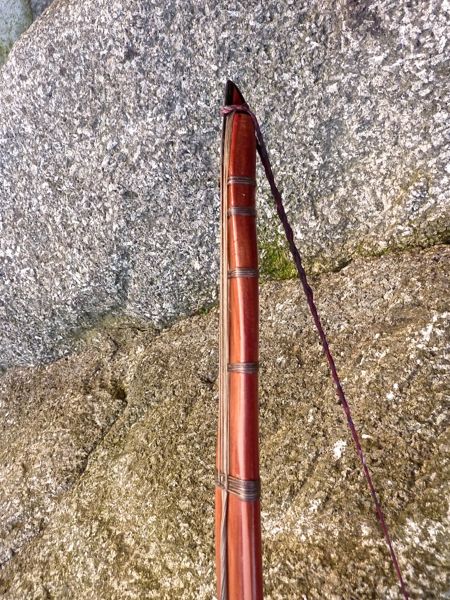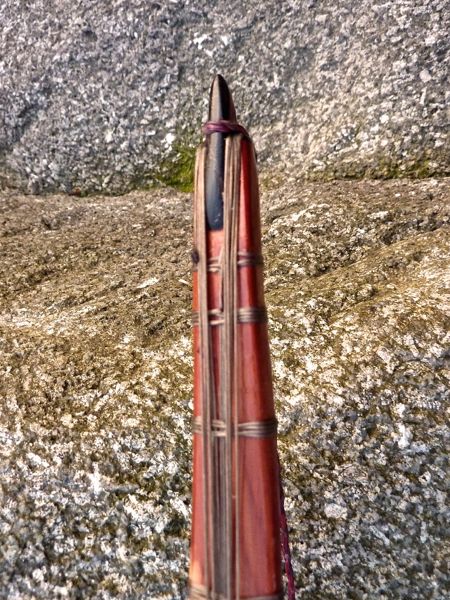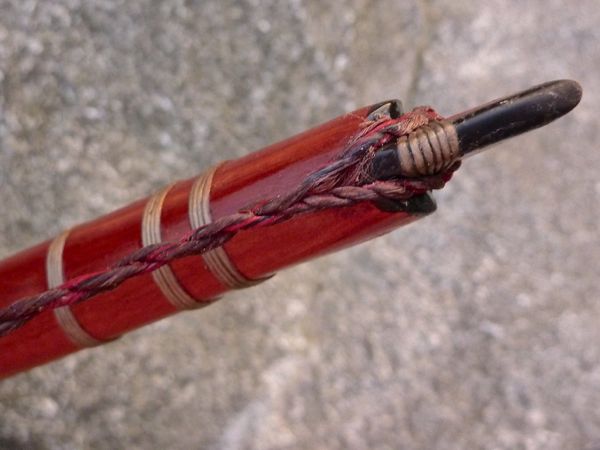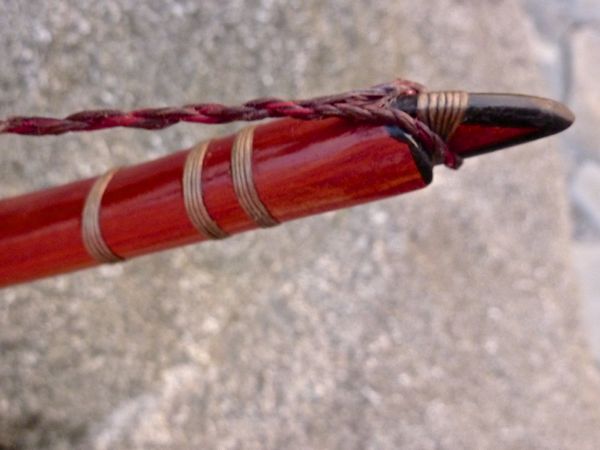 here is the simple secure to prevent untwisting: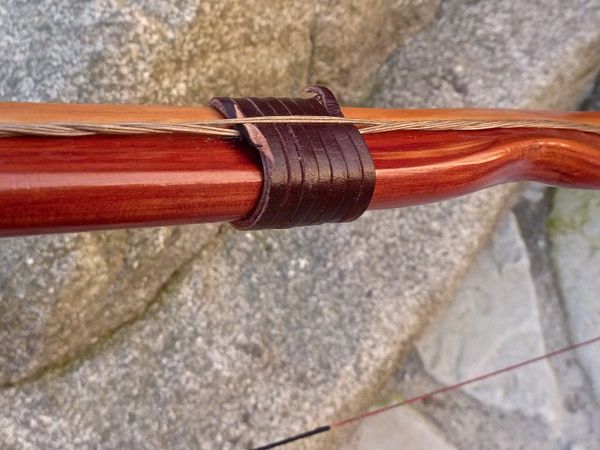 I have done string bridges for the cable (8 pieces). Now the cable sits not more on the bow's back but is lifted in different heights (from 5 to 12mm). I also drilled the cable a few turns more. This caused an increase of drawweight about 7 lbs. Crazy: with the different bridge heights you can influence the tiller! Fun to play with that ….